Welcome to the Reception Badger Class Page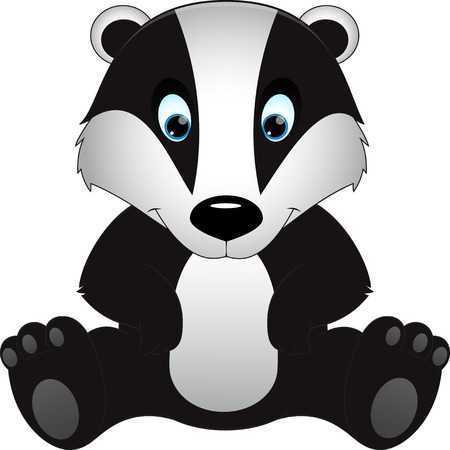 Here you will find updates and photos of learning in our Class.
End of Year Class Party
Today we had a party to celebrate the end of the school year. Thank you very much for all of your kind and generous contributions for the party, it is very much appreciated. All of the children and staff had a fantastic time, we had so much fun playing musical statues, eating our party food and lots of dancing!
We all wish you a lovely, relaxing summer holidays!
From all of Badger team.
Exhibition Evening
Thank you to everyone who came to Exhibition Evening. The children enjoyed showing you all the lovely work they have done throughout the year.
Sports Day
We had lots of of on Sports Day. It was very hot but we all enjoyed ourselves. We had a crawling race, a bean bags in the hoops race and a running race. We had a cookie and a drink afterwards and we all had a certificate and a medal for taking part..
Only One You
We read the story 'Only One You' by Linda Kranz. The story is about how we are all different and special but we must all get along and celebrate each other's differences. The story is about a daddy fish telling his child fish how to live a good life; by being kind to your friends, trying your best, etc. We drew around our hands and turned them into fish like the ones in the story. We stuck on a googly eye and then decorated them with circles, squares, triangles, and any other shapes we could think of. We then put our fish into a class pictogram to see how many of each different pattern of fish we had made. We then put them on the wall to make a beautiful display. We then decorated some pebbles to look like the fish in the story. We used acrylic paints to make them look shiny and lovely. We each made a booklet called 'Only One Me' which we will take with us into Year 1 so our new teachers' know all about us. We drew our family, our favourite food and colour as well as what we would like to be when we grow up. We also made a 'Special Person' book where we said nice things about everyone in our class and stuck them in a book.
Could it be magic..?
Badgers' class had a brilliant time during Magic Week! Fairy Fixit came to see us and gave us lots of magical challenges from her magic book!
We took part in a circus skills workshop, read Room on the Broom, by Julia Donaldson, wrote shopping lists for the witch, a class Witch's Spell poem, made magic wands, created fruit wand kebabs, dressed up a variety of magical creatures and even ate witches hats!
What a magical week!
Woburn Safari Trip
We braved the rain, the wind and the cold, and our intrepid explorers found lots of animals along the way!
We are sure all the children will sleep well tonight after an exciting day, hopefully they have all come home with stories about the fun they had. Here are a few photos from today, please excuse the 'interesting' camera work as we all had a go at documenting our day!
The children were all very well-behaved and we were proud of all of them for representing Holwell so brilliantly.
A huge thank you to our helpers who came along for the (chilly) ride!
Badgers' Got Talent!
Our lovely, talented Badgers certainly made us very proud this morning with their fabulous performances! We were entertained by dances, stories, songs and gymnastics, and everyone joined in our opening and closing numbers. It's not easy getting up in front on a crowd, but they were all consummate pros!
Thank you to all the parents, grandparents and siblings who came to support them, but most of all thank you and well done Badgers, you are all stars!
Exciting News from Badgers Class
Hooray! Our butterflies have finally emerged from their chrysalides so we now have 6 beautiful, fluttery friends who are enjoying their new fruit-filled home. So far they have munched on some apples, plum and satsuma!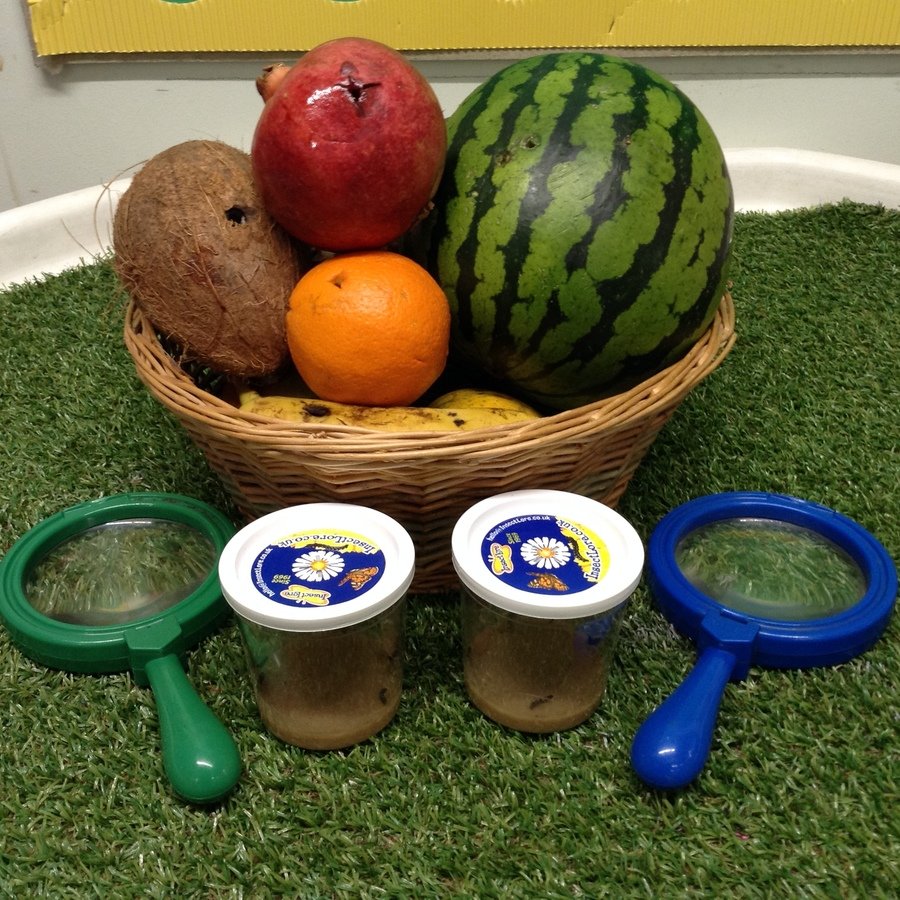 The Very Hungry Caterpillar
Yesterday, we noticed that the fruit in the fruit bowl had all been nibbled! There were holes in every piece...obviously someone had been very hungry!
Today we had some teeny-tiny visitors...ten creepy, crawly caterpillars who will live in our classroom until they are ready to fly away as fully grown butterflies! We are looking forward to observing them as they grow and change, and we will be linking in lots of learning around life-cycles.
We also started our next story, Eric Carle's classic, The Very Hungry Caterpillar. We will be learning the story off by heart with actions and expression, as well as creating our own class version of the story. There are so many ways we are going to explore this tale so watch out over the next few weeks...
Not a Box!
We read the story Not a Box by Antoinette Portis about a bunny who uses his imagination, turning a cardboard box into all sorts of things including a mountain, robot and pirate ship.
Our teachers challenged us to create something amazing out of two boxes. We talked about what we might like to use the boxes to make, then worked together in groups with Miss Ryan, transforming two boring boxes into a castle with a drawer bridge and a puppet theatre! We have loved exploring our new mini role play areas!
Mill Green Museum
(Apologies for the delay in posting these pictures!)
A few weeks ago we went to Mill Green museum for a visit to learn more about how wheat is turned into flour, and how flour is turned into bread. It linked brilliantly with the Little Red Hen story which we learnt last term. The children had a fantastic time and were so well behaved.
We retold the story together, made bread, explored grain using funnels and containers, made badges, saw the working mill and the river that powers the big wheel.
Thank you to all the adults who came and helped. Below are a few pictures of our trip - there are more in your child's Learning Journal too!
P.E. Fun
Welcome back Badgers! We hope you had a lovely Easter break and didn't eat too many eggs!
We had a fun session in P.E. today. We practised rolling a tennis ball to each other in partners. We also tried bouncing and catching them by ourselves. Next week we will practise throwing and bouncing them to each other.
Easter Egg Hunt and Easter Baskets
We had an Easter egg hunt yesterday. If we found a plastic egg we could exchange it for a chocolate one! We had to look in, on and under things in the outside area. Some were very easy to find and some were tricky but we had lots of fun finding them all!
Throughout the week we have been making Easter baskets and today we made Easter nests to go in them. We used shredded wheat, melted chocolate, micro eggs and fluffy chicks. We mixed the shredded wheat with the chocolate to make the 'nest' and then added the eggs and chicks on the top.
On behalf of everyone in Badgers we would like to wish you all an eggcellent Easter break!!
Making Gingerbread
Last week we made gingerbread men (and women and children!) following on from learning 'The Gingerbread Man'story. We learnt about the ingredients that go into making gingerbread, then we rolled out the dough, pressed the gingerbread people cutters into it, then put them in the oven to cook. After they had cooled, we decorated them with icing and smarties. Luckily our gingerbread people did not run away so we were able to eat them!!
Science Week
This week we have been scientists! We have learned about what is means to be a scientist and how scientists ask questions, make predictions and find things out. We have looked at things that float and sink, things that are magnetic and non-magnetic, how to melt ice in the quickest way and how different things mix with water to create different effects such as oil, flour, sugar and food colouring. We loved seeing how the oil floated on the top of the water and didn't mix! We have had a really fun week!
25.03.19- 04.03.19- Superhero Fortnight
We have been learning about Superheroes. We have made 'Superhero Spoons', masks, and have even practised play fighting like a Superhero! Outside we have made a Superhero headquarters, complete with capes, masks and challenges to complete! In P.E we have used our Superhero skills to rescue our learning llamas from a crocodile swamp, by working together as a team. We have also learnt some important Superhero rules such as 'Help and rescue people'' Punch the air not each other,' etc' We have talked about how Superheroes have to be strong and healthy and have completed a Superhero fitness workout. We have also talked about real life superheroes such a police and fireman who help to keep us safe and catch baddies! At the end of the two weeks we were presented with a Superhero certificate in recognition of all our hard work!
Red Nose Day
We had great fun on Red Nose Day. We enjoyed wearing red to school and wearing our red noses. We learnt about why raising money for Comic Relief is important and how it helps lots of people have better lives. Look at us all with our red noses on- don't we look funny!!
Saint David's Day
Today is Saint David's Day! Saint David is the patron saint of Wales. We talked about Wales, learnt about Saint David, tasted some Welsh cakes and painted some daffodils using watercolour paints. We even learnt to say 'Good Morning (Bore Da) and 'Good Afternoon' (Prynhawn Da) in Welsh!
We had a birthday to celebrate in Badgers today! As it is St David's Day, we sang 'Happy Birthday'in Welsh as well as English!!
Chinese New Year
This week we have been learning about and celebrating Chinese New Year. The children have had fun learning a dragon dance, making fans and lanterns and writing their names in Chinese. We tried Chinese food this afternoon- thank you for your donations! The children really enjoyed it and would like to come back to the 'restaurant' again!
Fun in the Snow
Today we went onto the big field and had lots of fun in the snow. We worked together to build snowmen. Don't they look amazing!
Bread Tasting
Following on from the story of 'The Little Red Hen' today we tasted different breads from around the world. We tried focaccias from Italy, bagels from Israel, croissants from France and naans from India. We all really enjoyed tasting them! The foccacias were our favourites!
The Little Red Hen
This week we started learning our new story, The Little Red Hen using actions, gestures and repeated phrases. The teachers have been amazed at how quickly we have learnt it! Here is just a little clip of the end of the story...will the Little Red Hen share her bread with the lazy animals?
Magical Maths
Today we had a visit from Magical Maths. We played a shape bingo game with Professor Poopenstinker, and are all bringing home a leaflet about an after school Magical Maths club.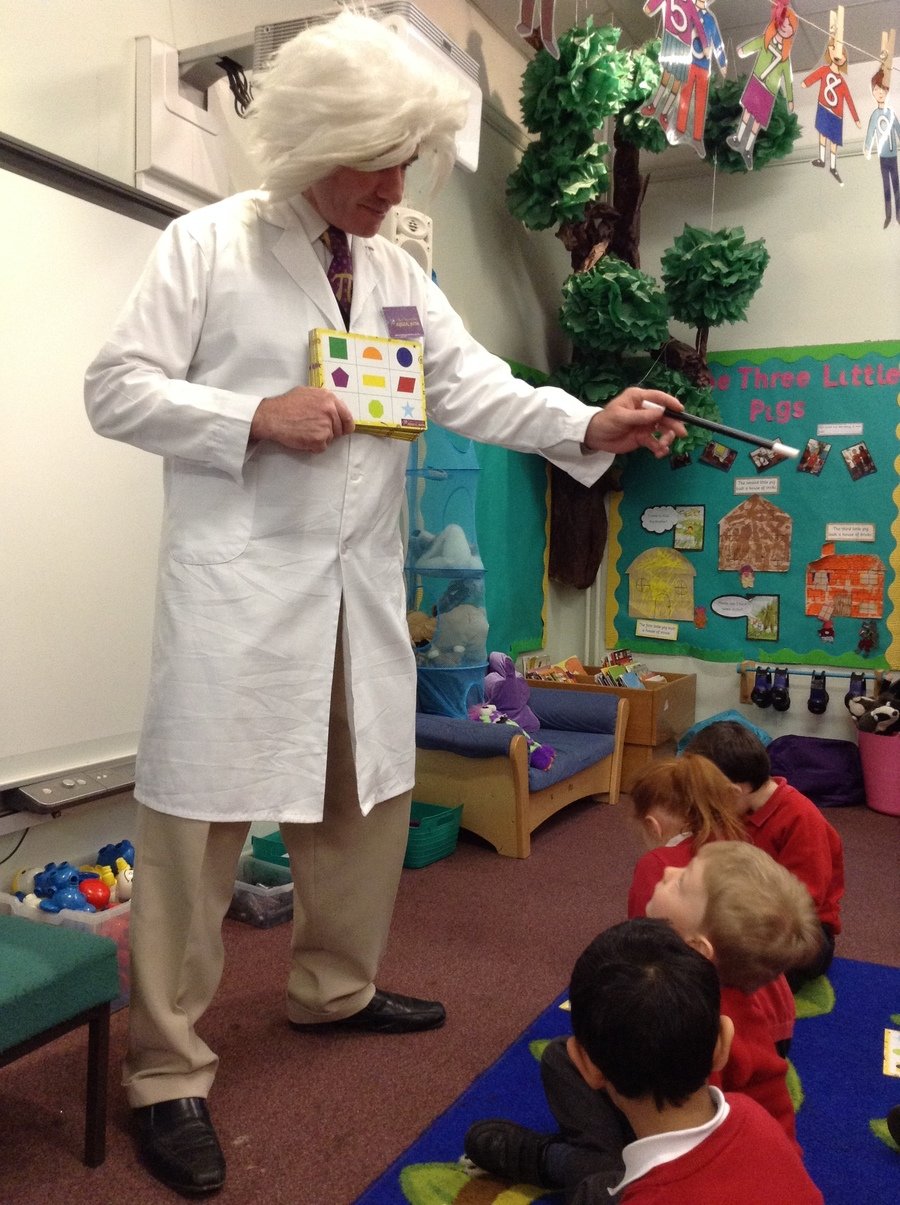 Festive Fun
We had such a festive, fun and busy week in badgers! We had so much fun at our Christmas party- thank you for bringing in party food. We watched a pantomine on Tuesday called The 'Snow Queen', which the children thoroughly enjoyed. We made fantastic crowns for our Christmas dinner which was very yummy.We have been busy making special presents for our families and some Christmas cards.
We hope you have a very Merry Christmas and a Happy New Year! From all of us in Badgers.
Thank you to all of the parents who came in to help their child make a Christingle. We hope you enjoyed it as much as the children and staff did!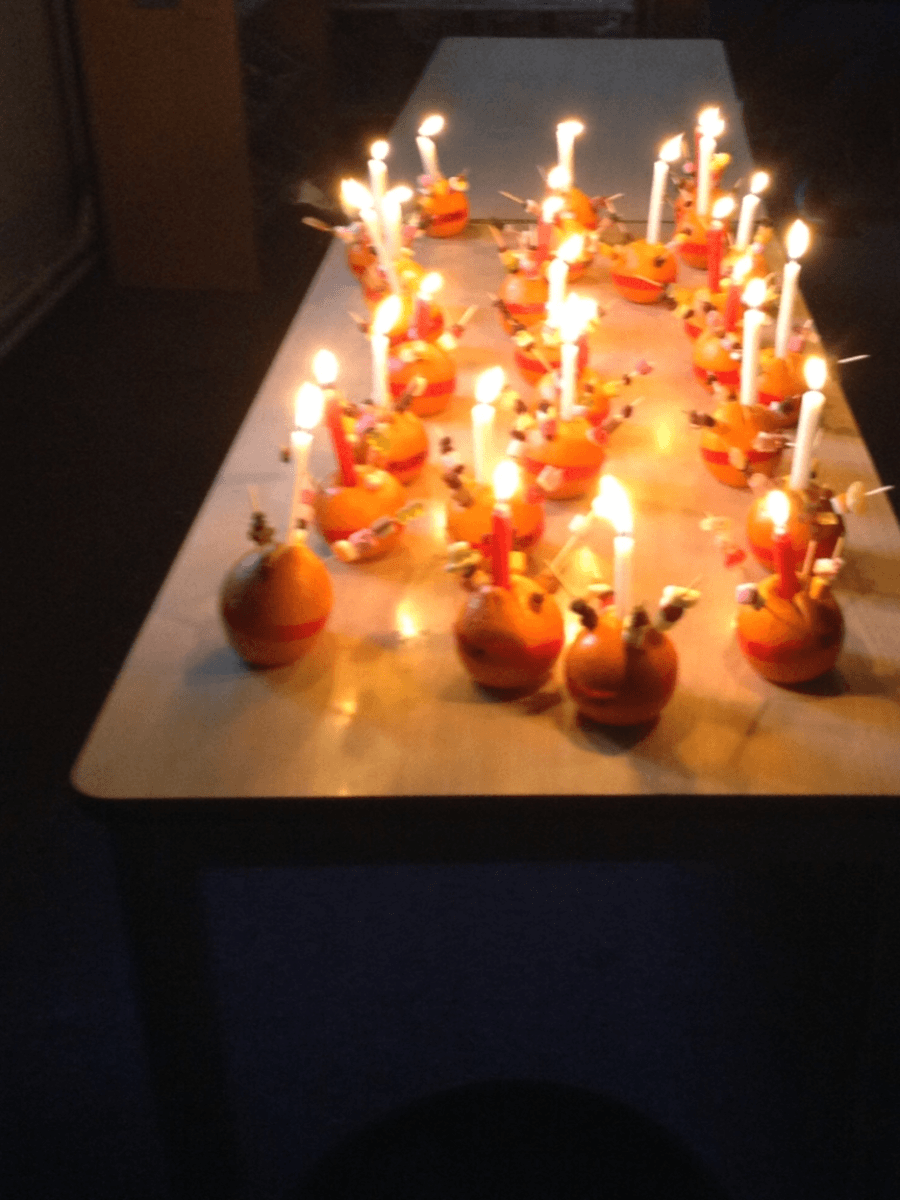 Christmas Jumper Day
All of the children looked very festive in their jumpers for Christmas jumper day. We copied our jumpers onto a blank jumper template.
Wriggly Nativity
The children were fantastic in their Christmas performances- 'Wriggly Nativity.' We are all very proud of how well they did!
Christmas Craft Afternoon
We had a lovely afternoon of Christmas crafts activities. Thank you to all of the adults who came in to help, we hope you enjoyed it!
'Move it Move it' Week
Some of us made moving cars for our 'Move it Move it' enrichment week task. We tested them to see how fast and far they travelled down a ramp.
Diwali
This week we have been learning about the Hindu festival of Diwali. The children have enjoyed making rangoli patterns using coloured rice on the tuff spot. They have also coloured rangoli patterns using pens and paint dabbers. Look at their amazing Diwali work!
Look at us dancing to Diwali music. We really enjoyed learning some moves!
Children in Need
We have had a great day for Children in Need. We have made some lovely pictures!
We have enjoyed dressing up and wearing spots. Pudsey loved our outfits too!
Don't forget to check the 'Phonics So Far' and 'Maths Ideas' pages!
It's 'Move it, Move it 'week!
We are learning about robots and have focused on joining techniques for junk modelling. We have been practising using scissors safely, sticking with glue and masking tape, and painting our finished creations.
We also discussed what we already know about robots and thought of questions we would like to find answers to...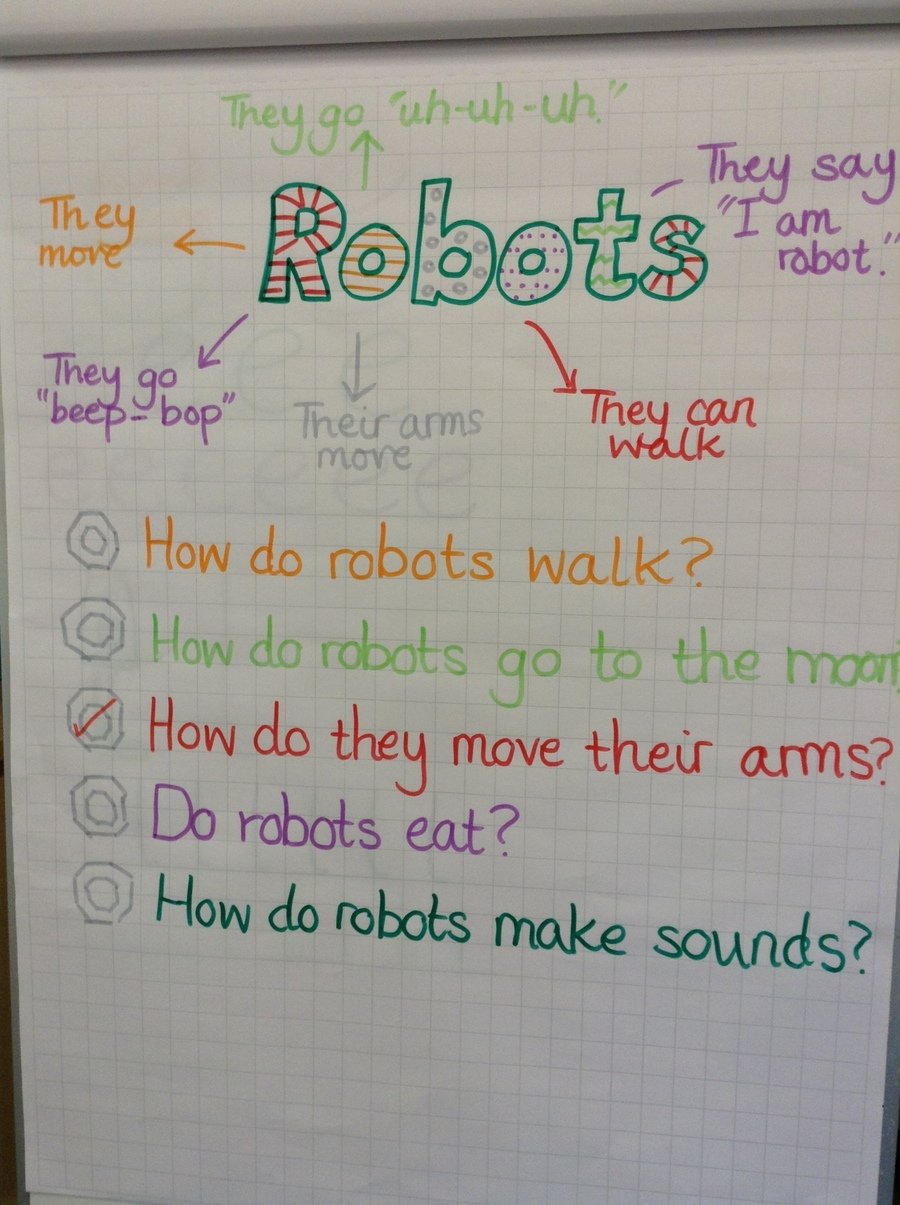 As part of our 'Move it, Move it' week, we have been learning a Robot dance. Here is the video we watched - perhaps you can practise it at home!
Remembrance Day
We have been learning about Remembrance Day. Every class in the school has contributed to a corridor display. Here is Badgers wonderful Wreath, made using the children's hands and finger prints.
Badgers have enjoyed making Remembrance Day crafts. Look at their beautiful work we have displayed!
The Gunpowder Plot
This week, we have been learning about The Gunpowder Plot and why we celebrate Bonfire Night on November 5th every year. We learnt about Guy Fawkes and how his plan to blow up The Houses of Parliament failed. Every year we light bonfires and go to firework displays to celebrate the fact that his plan failed. We then created this lovely display.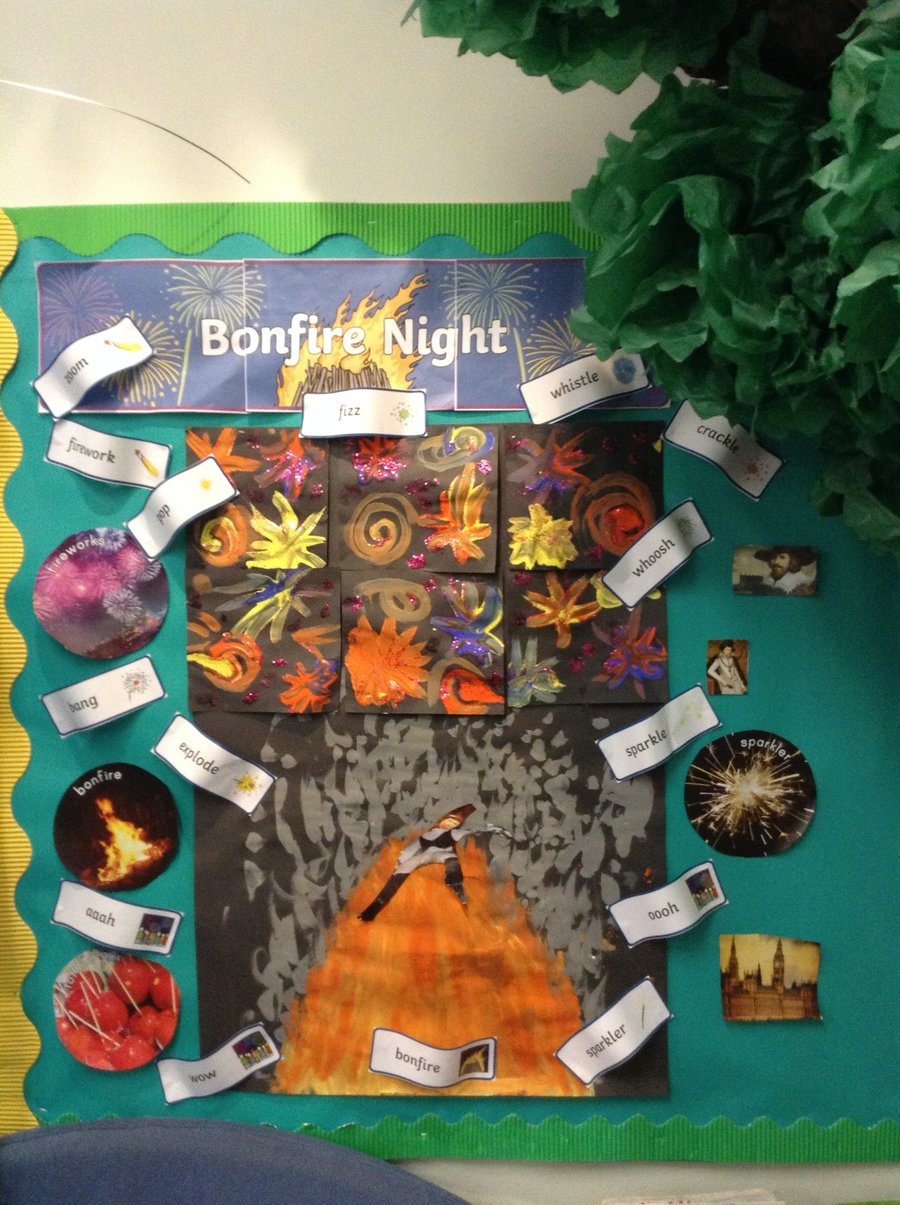 Halloween
The children have been getting very excited about Halloween. We have been doing observational drawings of pumpkins, and we cut open a pumpkin to see what was inside. We have also been creating spooky Halloween pictures. Happy Trick or Treating! Have a lovely half term!
The Three Little Pigs
We have made The Three Little Pigs houses, The Three Little Pigs and The Wolf, following on from learning the story. We have also enjoyed acting out the story in groups and using the masks we created during choosing time.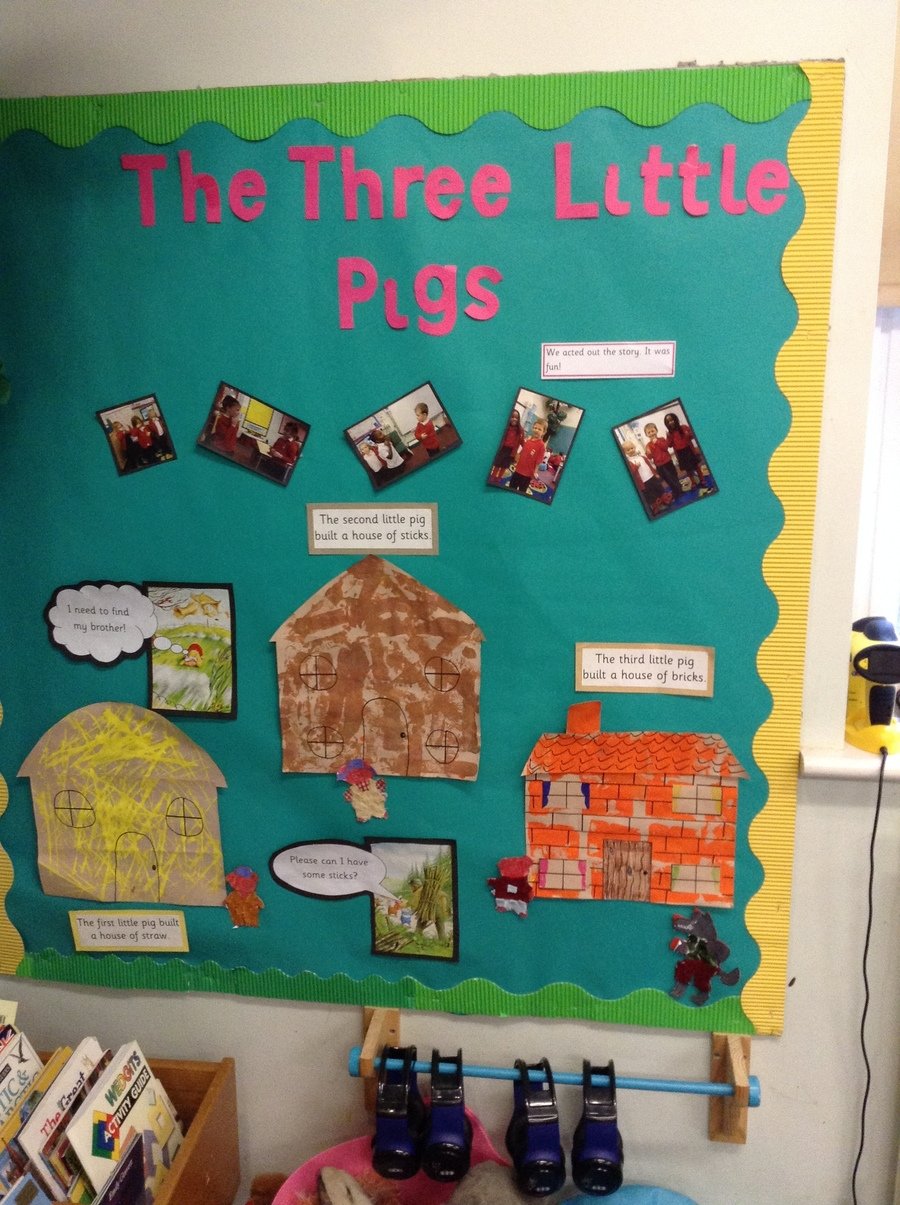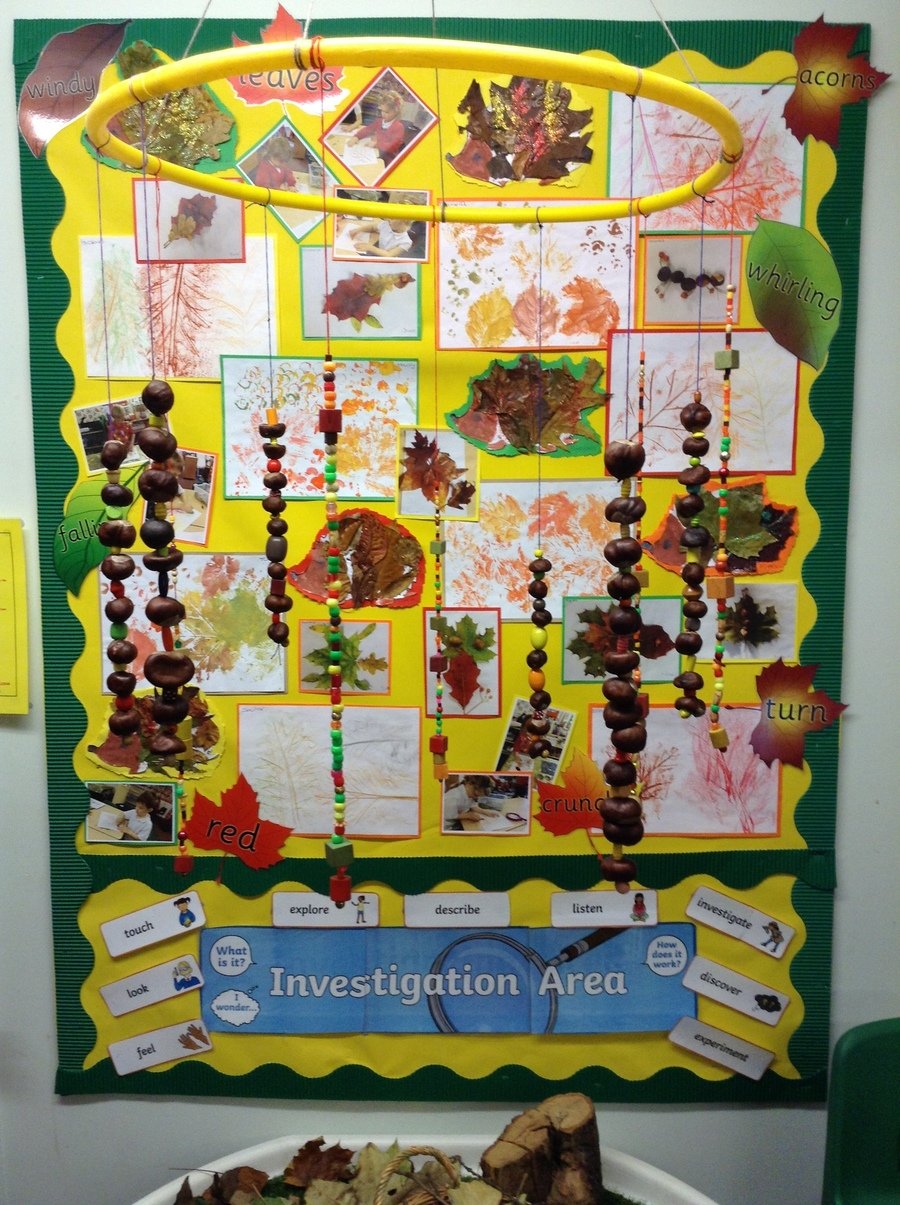 Autumn and Harvest!
22nd October 2018
We were so proud of our Badgers today, who were absolutely brilliant in their first Harvest Festival! They sang so beautifully and did all the actions, even though they were all tempted to turn round and wave at their special adults!
We've been busy learning all about Autumn, and above you can see a display of just some of our fantastic artwork. The children explored printing and collaging with collected autumn items (thank you for those!), leaf rubbings and making transitional art which they helped photograph. Wow!
Robots
Next half-term we will be having a 'Move it, Move it!' enrichment week across the school. We have decided to have a Robot theme and we will be creating our own robots out of junk modelling materials!
We will need lots of 'junk' for this project, especially small cardboard boxes (multipack cereal size would be perfect!), cardboard tubes, cotton reels and plastic or foil bottles tops. Please no plastic bottles as these are difficult for the children to join together and stick things to.
Autumn

We have been talking about the changes happening all around us as we enter Autumn. We are spending this week creating some lovely autumnal art and we will be adding items to our investigation table that the children find on their journeys to and from school. Leaves, conkers, acorns, sticks...if you find something interesting please bring it in!
The Three Little Pigs
We have been practising retelling the story of The Three Little Pigs with actions and expression...
Conker Challenge
The children really enjoyed challenging each other outside to see how many conkers they could collect. They used tweezers to support their fine motor skills and were careful not to touch the 'lasers'.
Don't forget, starting this week parents and carers are invited in at the start of the day from 8.45am. You will be able to see what we've been doing in class and see the classroom in action. Adults will be asked to leave just before 9am. Thank you for your support in this. The children are excited by the thought of their parents seeing them completing their morning jobs. Remember this is a working classroom so please no mobile phones or photos. We look forward to seeing you.
Monday - Adults of children in RED group
Tuesday - ... in YELLOW group
Wednesday - ... in GREEN group
Thursday - ... in BLUE group
Friday - ... in PURPLE group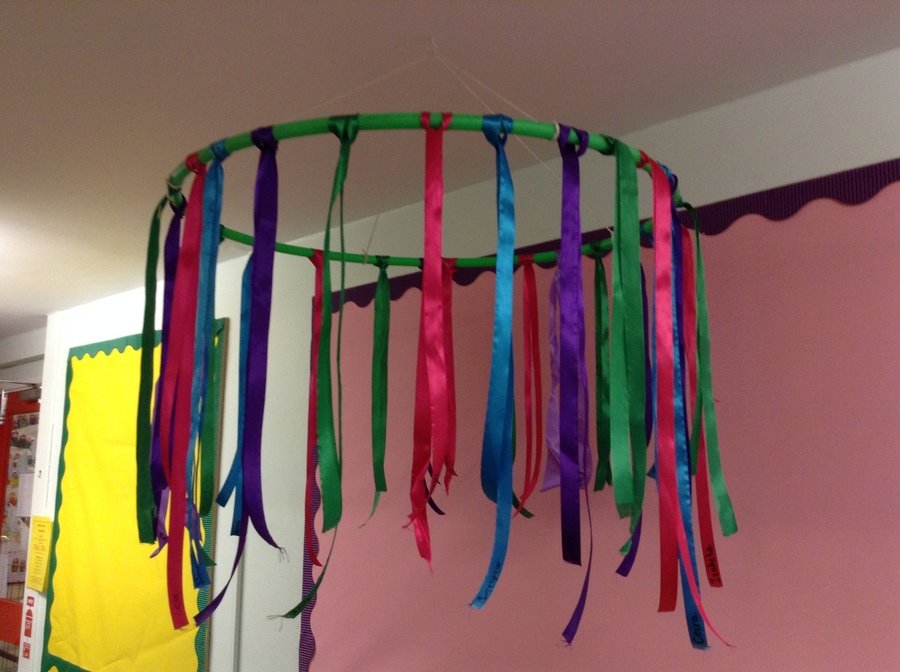 You may be wondering why we've hung up a hoop decorated with ribbons from the ceiling! It's not just to look pretty!
This is our Height Hoop!
We worked together to measure each other using strips of ribbon. We named each piece and looped it onto the hoop as a reminder of how big we were when we started school.
At the end of the year, we will take down the hoop and see how much we've grown!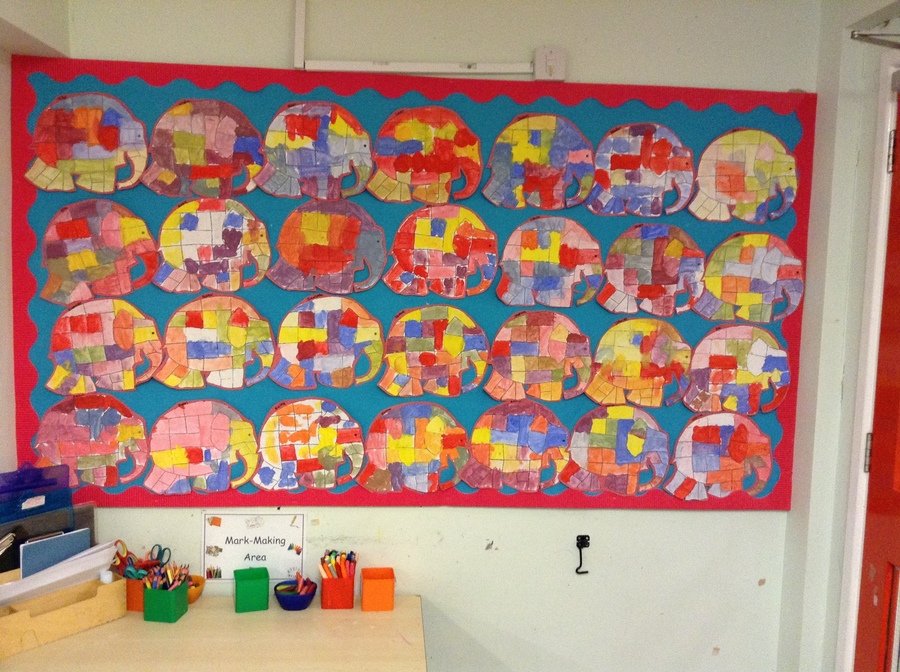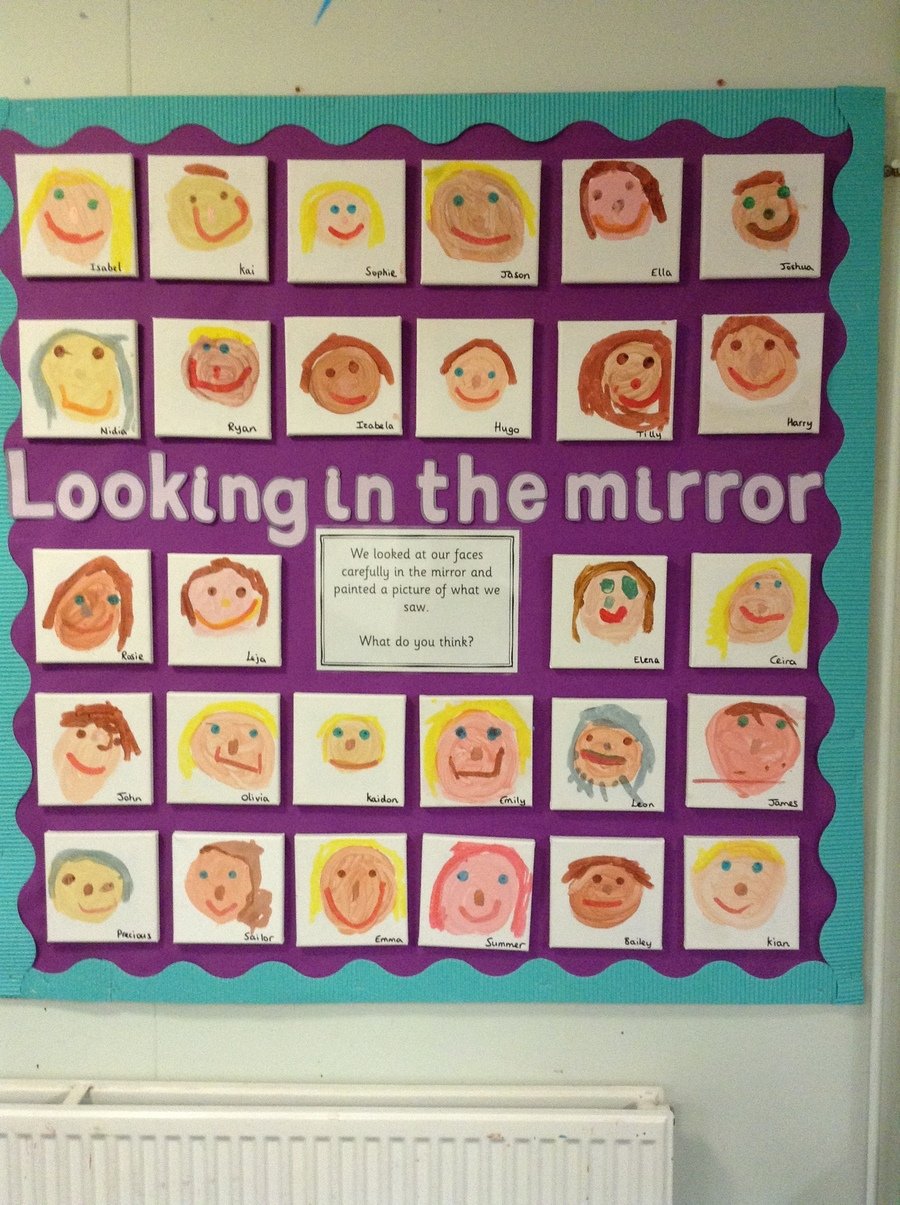 A little reminder...
Please can we remind all parents and carers that drinks bottles should be filled with water only please. This is for a number of reasons, not least that if squash is spilt it can be sticky! All water bottles should be named clearly - we always have a permanent pen to hand if you discover the name has washed off, just let the adult on the door know.
This half-term we will be focusing on the story of The Three Little Pigs. We will learn to tell the story using actions and expression. You can have a sneaky peek with the video above!
Our First Few Days...
Our brand new Badgers have enjoyed exploring the classroom and the garden, and getting to know each other too. What a busy and fun time! Take a look at our gallery to see some of the fun we've been having.
P.E.-Friday 21st September
We had our first P.E. session today in the hall, which the children all enjoyed. They all tried very hard with getting changed into their kits and back into uniforms - we hope they have all come home with the same clothes! Please continue practising with your child at home, especially those tricky buttons on t shirts and fastenings on trousers. The adults will of course help when needed, but we try to encourage the children to be as independent as possible.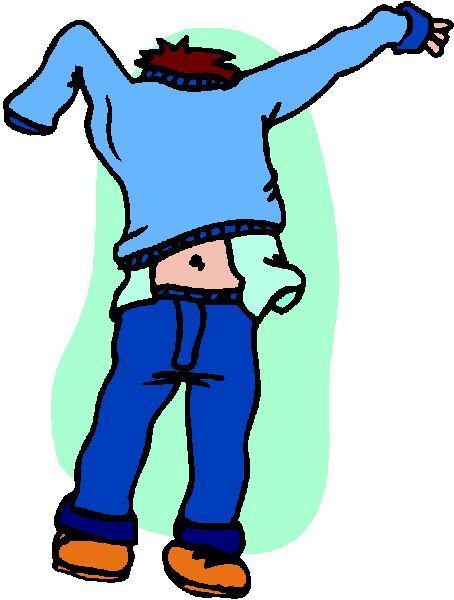 Numicon
We use Numicon in our maths sessions, a brilliant resource which helps the children to gain a really good understanding of number. An example number line is below so that you know what your child is talking about if they come home mentioning Numicon...or unicorns as some of them have been referring to it!
Home-School Exchange- What you can do
The Home- school exchange about your child's learning is very important at this stage in your child's development. Please keep us updated on the latest medical information, worries or struggles your child encounters at home as we will inform you should they arise.
We also love to celebrate achievements. We invite you to share any 'magical moments' for us to print out to add to your child's learning journey by email. Please title your email with: Name of child Magical moment and send to badgers@holwell.herts.sch.uk Please note this email address is only set up for the receipt of magical moments and will not be replied to for any other issues.
A magical moment may include photos and are significant achievements or skills you have observed your child do, or may sometimes include special events or outings. Useful magical moments could be based on- imaginative play, your child's observations of the natural world on an outing, solving problems, their physical development, sporting talent or challenges overcome- dressing themselves, reading or writing for example. Please write about what you observed and what your child said that was significant. We cannot use photos without descriptions. We ask that you send in one magical moment every half term, we also have paper templates for magical moments available at school if you would prefer to hand-write them. When we receive them we ask if the child would like us to share their achievements with the class, and the children really love to show their friends their magical moment photos when printed out or on the Interactive Whiteboard screen.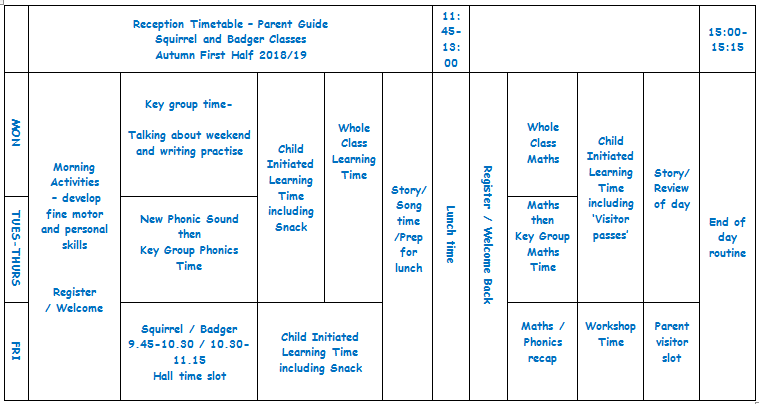 Here is a guide to our daily timetable. It is subject to change based on the interests of the children but will give you an 'in' to talk to them about their learning for the day.