Welcome to the Reception Badger Class Page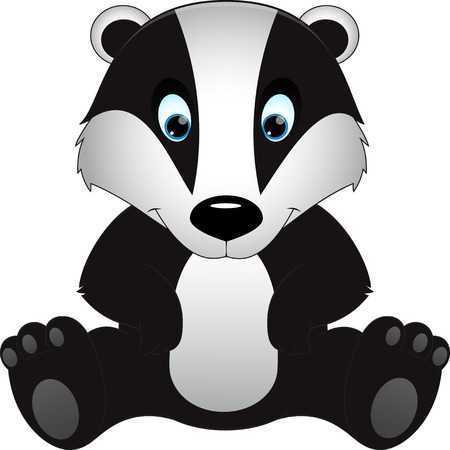 Here you will find updates and photos of learning in our Class.
We have had a great day for Children in Need. We have made some lovely pictures!
We have enjoyed dressing up and wearing spots. Pudsey loved our outfits too!
Don't forget to check the 'Phonics So Far' and 'Maths Ideas' pages!
It's Move it, Move it week!
We are learning about robots and have focused on joining techniques for junk modelling. We have been practising using scissors safely, sticking with glue and masking tape, and painting our finished creations.
We also discussed what we already know about robots and thought of questions we would like to find answers to...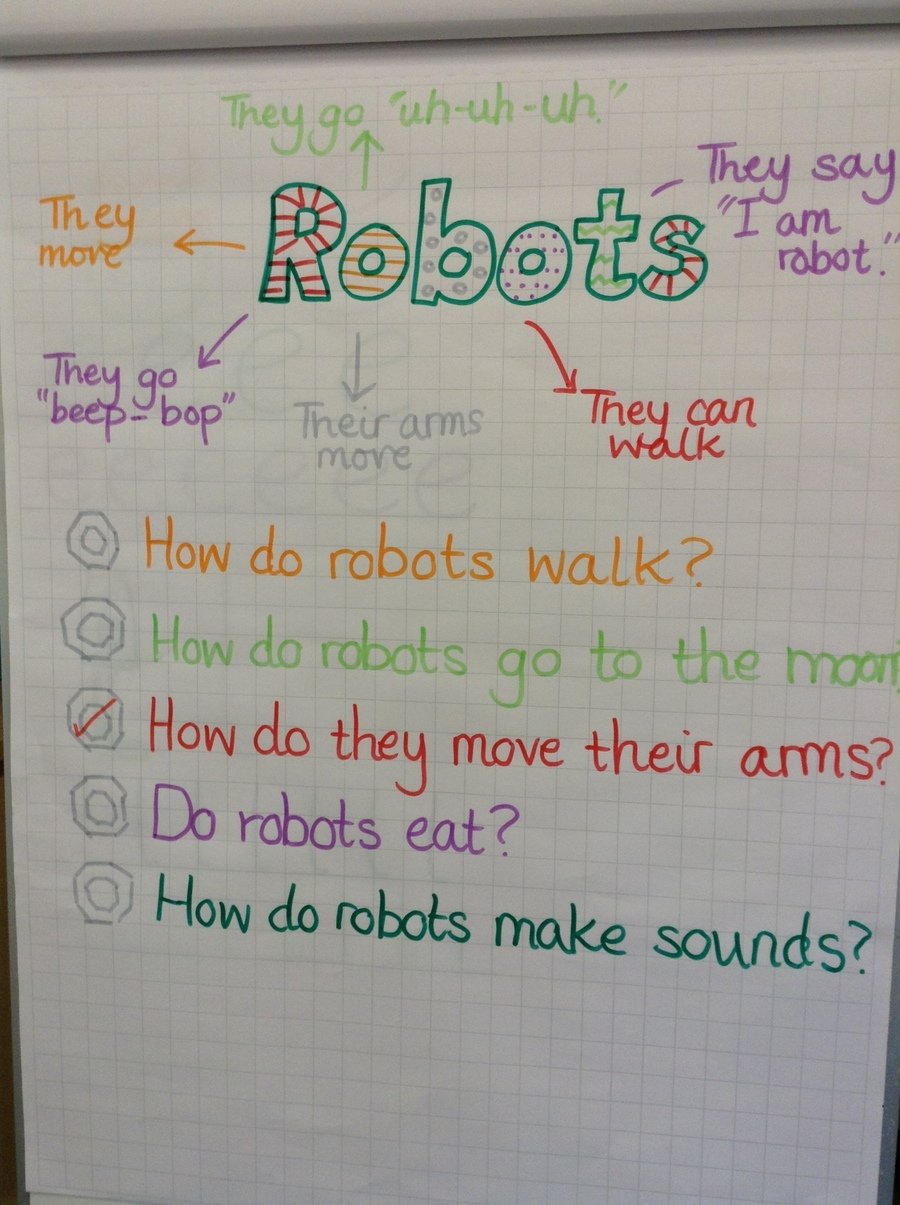 As part of our Move it, Move it week, we have been learning a Robot dance. Here is the video we watched - perhaps you can practise it at home!
We have been learning about Remembrance Day. Every class in the school has contributed to a corridor display. Here is Badgers wonderful Wreath, made using the children's hands and finger prints.
Badgers have enjoyed making Remembrance Day crafts. Look at their beautiful work we have displayed!
This week, we have been learning about The Gunpowder Plot and why we celebrate Bonfire Night on November 5th every year. We learnt about Guy Fawkes and how his plan to blow up The Houses of Parliament failed. Every year we light bonfires and go to firework displays to celebrate the fact that his plan failed. We then created this lovely display.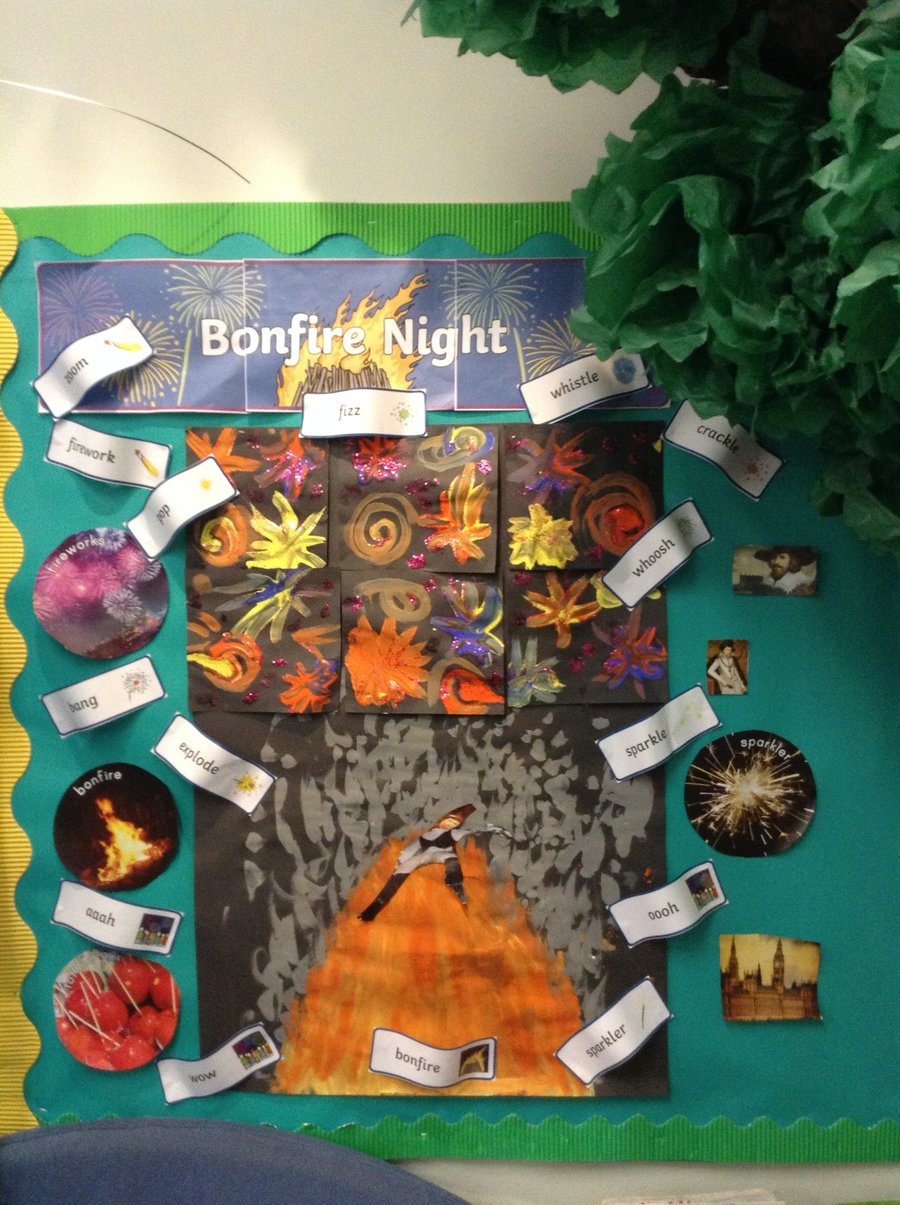 The children have been getting very excited about Halloween. We have been doing observational drawings of pumpkins, and we cut open a pumpkin to see what was inside. We have also been creating spooky Halloween pictures. Happy Trick or Treating! Have a lovely half term!
We have made The Three Little Pigs houses, The Three Little Pigs and The Wolf, following on from learning the story. We have also enjoyed acting out the story in groups and using the masks we created during choosing time.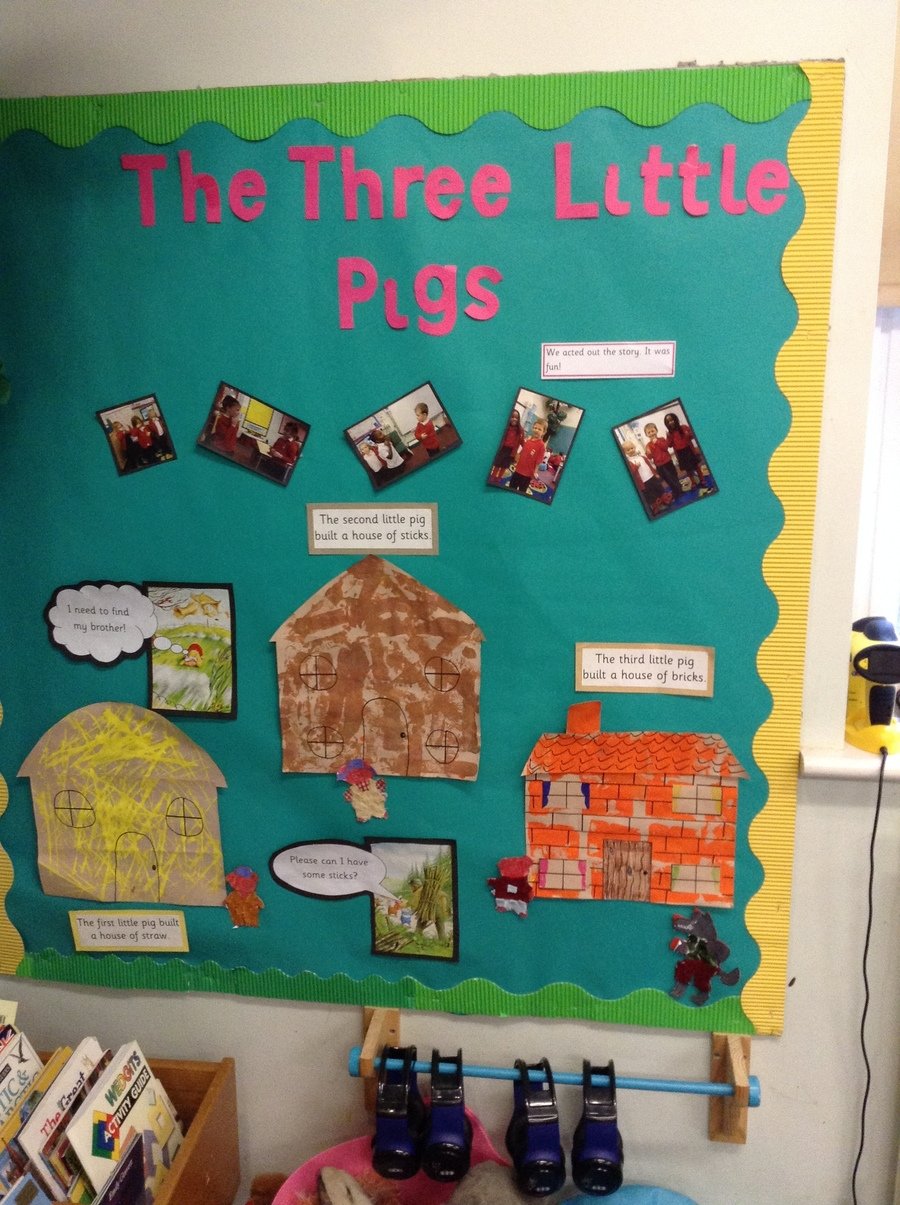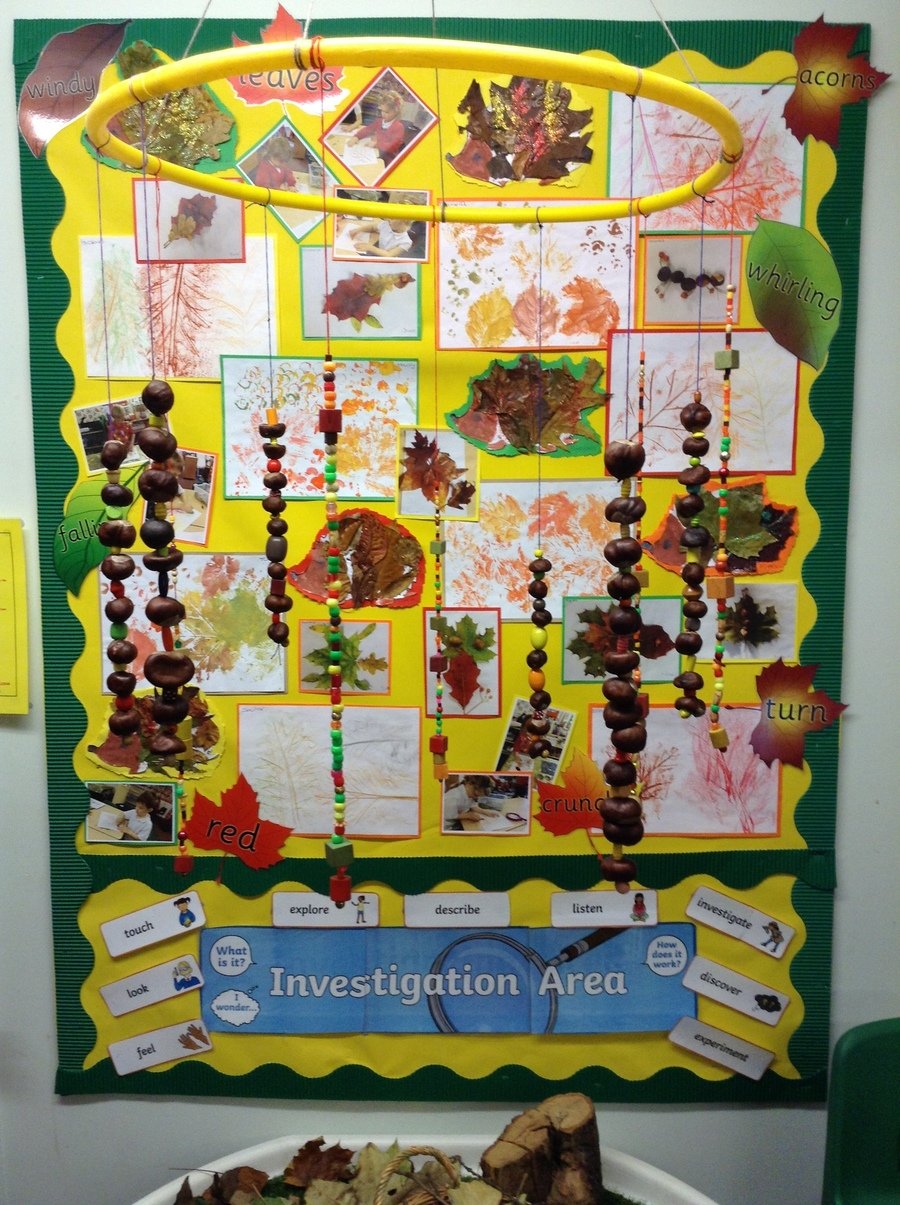 Autumn and Harvest!
22nd October 2018
We were so proud of our Badgers today, who were absolutely brilliant in their first Harvest Festival! They sang so beautifully and did all the actions, even though they were all tempted to turn round and wave at their special adults!
We've been busy learning all about Autumn, and above you can see a display of just some of our fantastic artwork. The children explored printing and collaging with collected autumn items (thank you for those!), leaf rubbings and making transitional art which they helped photograph. Wow!
Robots
Next half-term we will be having a "Move it, Move it!" enrichment week across the school. We have decided to have a Robot theme and we will be creating our own robots out of junk modelling materials!
We will need lots of 'junk' for this project, especially small cardboard boxes (multipack cereal size would be perfect!), cardboard tubes, cotton reels and plastic or foil bottles tops. Please no plastic bottles as these are difficult for the children to join together and stick things to.
Autumn

We have been talking about the changes happening all around us as we enter Autumn. We are spending this week creating some lovely autumnal art and we will be adding items to our investigation table that the children find on their journeys to and from school. Leaves, conkers, acorns, sticks...if you find something interesting please bring it in!
We have been practising retelling the story of The Three Little Pigs with actions and expression...
The children really enjoyed challenging each other outside to see how many conkers they could collect. They used tweezers to support their fine motor skills and were careful not to touch the 'lasers'.
Don't forget, starting this week parents and carers are invited in at the start of the day from 8.45am. You will be able to see what we've been doing in class and see the classroom in action. Adults will be asked to leave just before 9am. Thank you for your support in this. The children are excited by the thought of their parents seeing them completing their morning jobs. Remember this is a working classroom so please no mobile phones or photos. We look forward to seeing you.
Monday - Adults of children in RED group
Tuesday - ... in YELLOW group
Wednesday - ... in GREEN group
Thursday - ... in BLUE group
Friday - ... in PURPLE group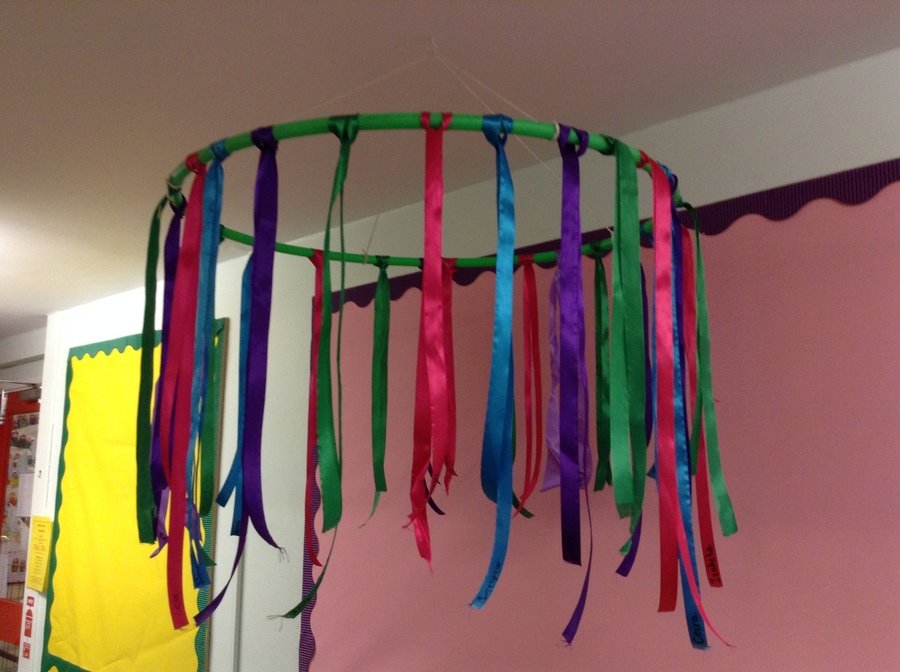 You may be wondering why we've hung up a hoop decorated with ribbons from the ceiling! It's not just to look pretty!
This is our Height Hoop!
We worked together to measure each other using strips of ribbon. We named each piece and looped it onto the hoop as a reminder of how big we were when we started school.
At the end of the year, we will take down the hoop and see how much we've grown!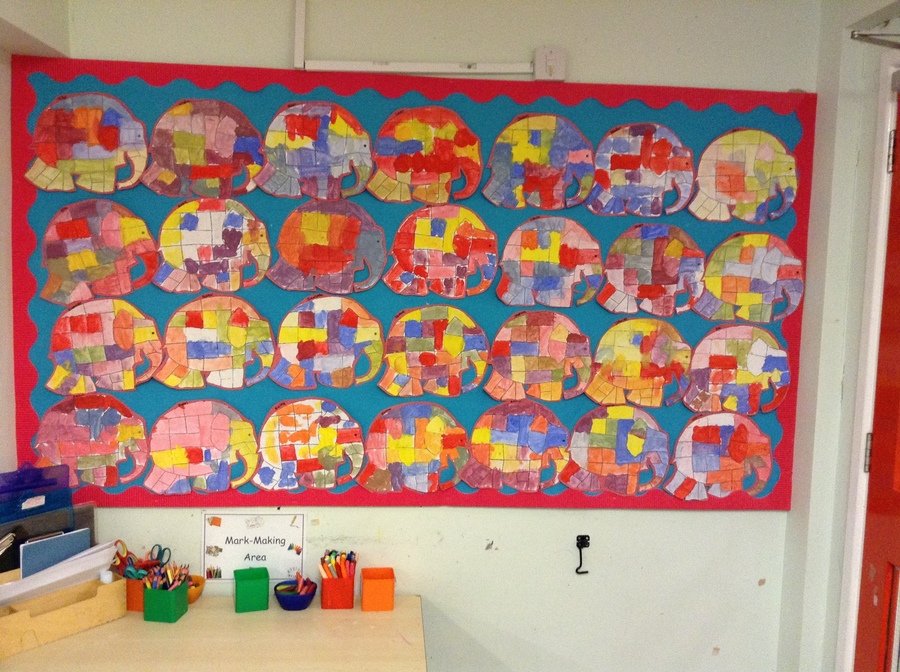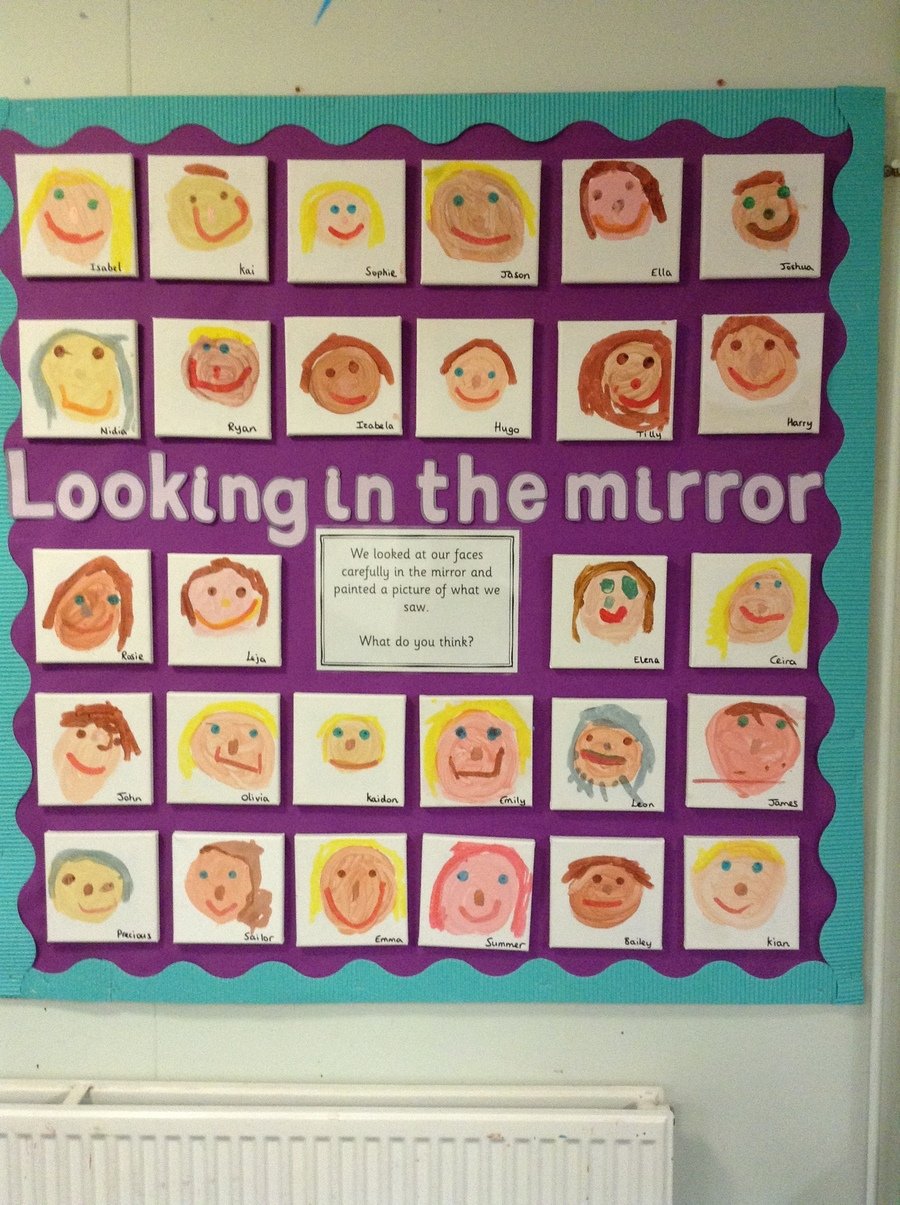 A little reminder...
Please can we remind all parents and carers that drinks bottles should be filled with water only please. This is for a number of reasons, not least that if squash is spilt it can be sticky! All water bottles should be named clearly - we always have a permanent pen to hand if you discover the name has washed off, just let the adult on the door know.
This half-term we will be focusing on the story of The Three Little Pigs. We will learn to tell the story using actions and expression. You can have a sneaky peek with the video above!
Our First Few Days...
Our brand new Badgers have enjoyed exploring the classroom and the garden, and getting to know each other too. What a busy and fun time! Take a look at our gallery to see some of the fun we've been having.
Friday 21st September
We had our first P.E. session today in the hall, which the children all enjoyed. They all tried very hard with getting changed into their kits and back into uniforms - we hope they have all come home with the same clothes! Please continue practising with your child at home, especially those tricky buttons on t shirts and fastenings on trousers. The adults will of course help when needed, but we try to encourage the children to be as independent as possible.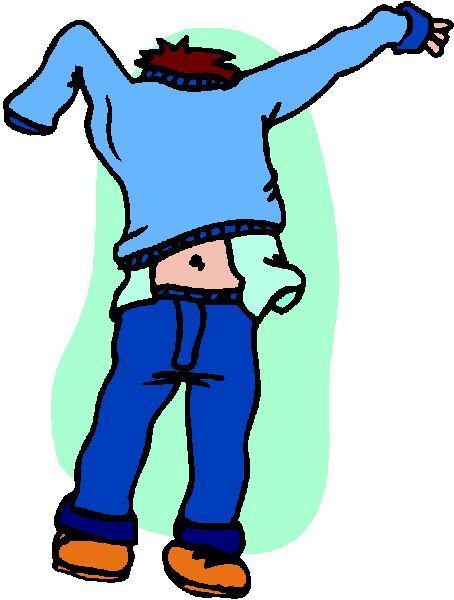 Numicon
We use Numicon in our maths sessions, a brilliant resource which helps the children to gain a really good understanding of number. An example number line is below so that you know what your child is talking about if they come home mentioning Numicon...or unicorns as some of them have been referring to it!
Home-School Exchange- What you can do
The Home- school exchange about your child's learning is very important at this stage in your child's development. Please keep us updated on the latest medical information, worries or struggles your child encounters at home as we will inform you should they arise.
We also love to celebrate achievements. We invite you to share any 'magical moments' for us to print out to add to your child's learning journey by email. Please title your email with: Name of child Magical moment and send to badgers@holwell.herts.sch.uk Please note this email address is only set up for the receipt of magical moments and will not be replied to for any other issues.
A magical moment may include photos and are significant achievements or skills you have observed your child do, or may sometimes include special events or outings. Useful magical moments could be based on- imaginative play, your child's observations of the natural world on an outing, solving problems, their physical development, sporting talent or challenges overcome- dressing themselves, reading or writing for example. Please write about what you observed and what your child said that was significant. We cannot use photos without descriptions. We ask that you send in one magical moment every half term, we also have paper templates for magical moments available at school if you would prefer to hand-write them. When we receive them we ask if the child would like us to share their achievements with the class, and the children really love to show their friends their magical moment photos when printed out or on the Interactive Whiteboard screen.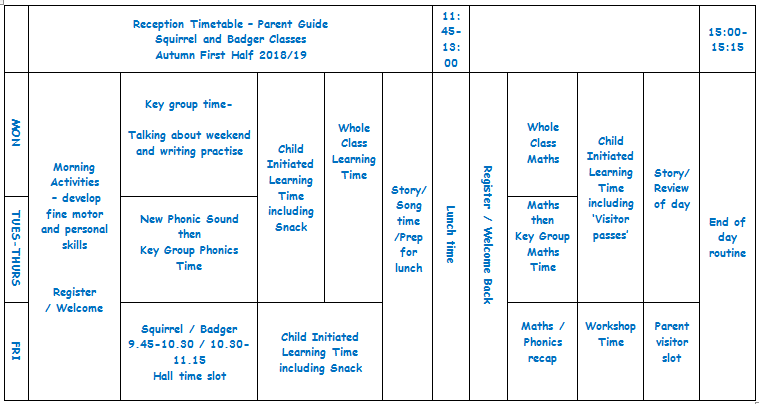 Here is a guide to our daily timetable. It is subject to change based on the interests of the children but will give you an 'in' to talk to them about their learning for the day.