Welcome to the Reception Badger Class Page. Here you will find weekly updates and photos of learning in Badger Class.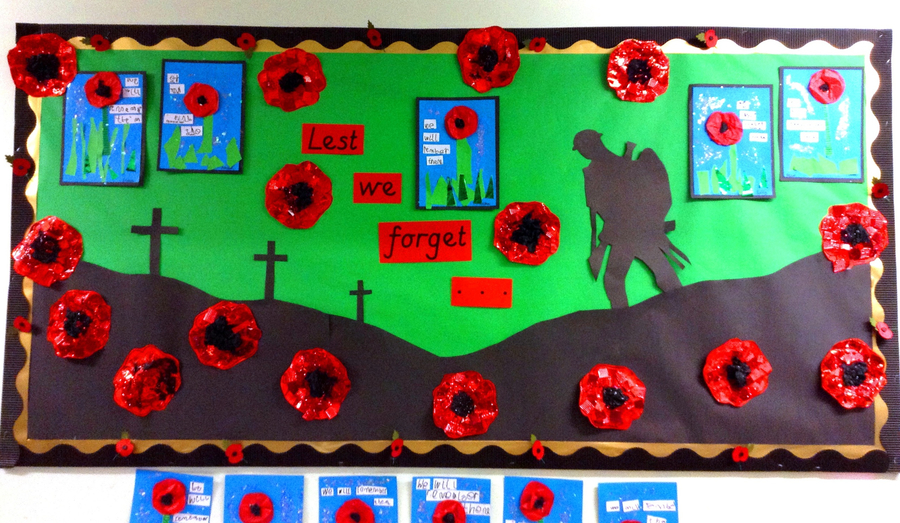 Reminders of upcoming dates
Friday 17th November- Children in Need Day- £1 donation, wear spotty clothes/ non-uniform
Friday 24th November 12.30pm- Reception class children to be picked up at 12.30.
(Nursery Children Open Day. All the rest of the classes Yrs 1-6 will remain open as usual.)
Tuesday 5th December 4-5pm - Reception and Yr 1 Friends of Holwell Disco
Thursday 7th December 2pm - Reception Nativity Afternoon Performance
Friday 8th December 10am- Reception Nativity Morning Performance
Due to capacity limits in the hall each family will receive 2 tickets for each performance.
Thursday 14th December 3.30pm-5.30 pm- School Christmas Fair
Tuesday 19th December- Last day of term. School closes at 1.30pm
Week beginning 12th November...
Phonics: We will be focusing on learning the tricky words 'the', 'is', 'I' 'so' and introducing the new tricky words 'love' and 'like'.
Numeracy: This week in Numeracy we are learning about take-away sums, beginning with counting one less than a given number.
Topic: We will introduce and make things for our new gingerbread house role-play area.
Week beginning 6th November...
Phonics: This week we are learning the sounds l, h, r and sh. 'sh' is the first digraph being taught in our phonics scheme. We explain the term digraph to children for them to use. A digraph is two letters, one sound and when seen together they have to be read together because they are " special friends". This can take a while for children to get the hang of.
Numeracy: We are exploring addition this week through pictorial, practical and written activities to explore adding sums. Children will be taught to use the correct terminology for + and = although they are not expected to be able to solve written sums yet.
Topic:The children showed high levels of understanding and respect regarding our learning all about Remembrance Day as we thought about how brave soldiers all around the world have had to go to war to protect their families and countries. We discussed the need for peace and being kind to everyone we meet and linked this to reasons for not engaging in pretend play with toys even pretending to shoot at school. The children recognised how water guns and foam bullets are for fun and not to hurt others. Each child was offered the chance to make their own poppy and we will add some work in their special books with their own voice and pictures in response to Remembrance day as it is over the weekend. We have been busy making a display for Remembrance as well for you to look out for when your come in to the class next week.
We have begun learning songs for our Christmas Nativity and in a couple of weeks children will be given roles and we will practise in the hall. Look out for further information on times and days as there will be a morning and afternoon performance.
Thank you and well done to the children who have already brought in their diorama home-learning projects, there are some really interesting designs so far and we are looking forward to being able to display them properly soon ! All children get to present their models to the class, we will take their photo with it as well as writing about it in their special books. It is wonderful to see how proud those who have already brought in their dioramas are of their creations, it has really helps children with their confidence in speaking to talk about something they are so passionate about.
We look forward to receiving a few more magical moments of Halloween or Firework activities to share with the class too- the children love seeing themselves on the big screen. All magical moments are also transferred to a template and printed for children's special books too.Feel free to continue sending magical moments throughout the year of anything significant you would like to share with us or you think your child would like to share with the class :)
Don't forget your Parent Partnership Consultation on either Thursday 2nd November or Tuesday 7th. These are back to back 10 minute slots only, so please try to be on time and look at the books set out in the corridor while you wait :)
Week beginning 30th October...
Phonics: The children were taught the sounds n f k. Staff also carried out assessments to find out how many sounds /14 children were able to recall and read independently as well as ability to read 3 letter and write decode-able words . The class teacher will discuss this on Parents Evening and you can find a copy in your child's literacy book.
Numeracy: We are learning to count one more than a given number. One starter we are learning is to count around the circle from 1-30 with one number for each child around the circle. At the moment this is quite a challenge, so we encourage you to help your child practise reciting all the numbers to 30 to help them feel more confident when it is their turn.
Whole school competition: Extreme readers
To celebrate the opening of our school library Holwell is having a reading competition. To enter you need to have your photo taken reading a book in an unusual place or in an unusual way. You can either print your photo and bring it in or email it to admin@holwell.herts.sch.uk. Make sure your entry is clearly labelled with your name and class. Entries need to be in by 10th November.
We put a copy of a creative home-learning project in the children's book-bags, it is due in 3 weeks- here's another copy for your information:
Week beginning 16th October...
Phonics: We will be teaching the vowel sounds i, u and e this week in order for children to begin to be able to read and write a wider variety of words.
We will also introduce the children to 'tricky' words, which cannot be sounded out and have to be recognised by sight such as- I, the, is. The acquisition of these words will support children to begin to be able to read and write sentences instead of just individual words.
Topic: We will be continuing with our Autumn exploration as well as gathering different kind of leaves to make lovely art work with, we will also be learning about Diwali, which is this week.
Numeracy: We will be focusing on developing our confidence with counting and 1:1 correspondence counting strategies, such as lining up items or putting items into a pile as they are counted.
This week we have had such a happy time collecting leaves for Autumn Art as well as learning about Diwali. The children are welcome to bring any of their own Autumn treasures they've found from home to share with their friends on our Autumn table too.
For the half-term's phonics home learning we are sending out sounds for the children to cut out and use as flashcards to help the practise reading each sound quicker.
We were so proud of the children on our trip to Paradise Park last week as they listened to new rules to be safe offsite and on the coach. We saw penguins, tapirs, white lions, tigers, red pandas, marmosets, wallabies, zebra, camels and lots more! We watched different shows and animals being fed too- some children even got to throw fish to the penguins.
Week beginning 9th October...
Phonics: We will only be teaching one new sound- 'c' this week as we will be focusing on teaching and developing skills for reading so that children are able to start hearing the blend of sounds to make words.
Topic: We will be exploring animal facts such as what mammals, reptiles and birds are ahead of our school trip to Paradise Park
Numeracy: We will be learning to recognise common and other 2d shapes such as : kite, diamond, hexagon, semi-circle, octagon, pentagon, oval. We will be learning to identify and describe the properties of shapes such as how many sides and corners they have, whether they have straight or curved edges.
This week we also welcomed a brand new child to our class who joined us on our trip on just her second day, we are so happy to have a new friend.
Please find information about preparations for our trip to Paradise Park on Thursday October 12th below:
Week beginning 2nd October...
Phonics: This week we will be teaching the children the sounds: b p g o t . You will find a new home learning sheet in their home- learning folders. If your child is finding it hard to control a pencil, we suggest you use a yellow felt tip pen to write the letters for them to then write on top of, this is what we do at school for children who finding copying letters tricky due to their fine motor skills.
Numeracy: We are working on number formation 1-5 as well as saying 1 more than a given number
Topic: We are starting to learn about the seasons, with the coming of Autumn, the children are welcome to bring in any Autumn collections such as conkers or leaves to show their friends.
Week beginning 25th September...
A big thank you to all those who have volunteered to help on the trip to Paradise Park . We will be selecting from all those who have put their names forward and provide confirmation next Monday if you have been chosen.
Phonics: This week we are learning to read and write our first sounds: m a s d
Your child will be bringing home a home-learning folder this week for you to support them with reading and writing the sounds taught.
Open morning sessions
Last week you will have received a letter explaining that from now on- throughout the year, the parent/ carers of one colour group a day are invited into the classroom from 845-9.00 to share a book, look at displays or at their child's special book.
We would like to remind you to drop your child off at the door and only enter the cloakroom and classroom unless it is your child's colour day for a parent visitor or if your child is upset.
Your child knows what colour group they are in, their peg and drawer are of the same colour. A timetable of colour days is shown below, the same as your child's Tell Day and a list of colour groups is displayed on the classroom door. This day will remain the same across the whole year. Should you not be able to attend on the day allocated ever you may ask to swap to another day.
Week beginning 18th September...
This week we are embedding skills for successful classroom operation such as actions for my turn and your turn when the adult is teaching.
In Literacy we will be learning how to copy-write, one letter at a time, acquiring and securing presentation skills:
To have a go, do something rather than nothing

To try our best, don't rush

To write our names in the corner of our learning

To start in the top left of the page or board

To write left to right

To start another line on the left side when we reach the edge of the page/ board
Next week we will start teaching the children to recognise , read and write 3-5 sounds a week through the teaching of Phonics. We use the Read Write Inc Flashcards and follow the RWI order of sounds. In Reception we will cover set 1 and set 2 sounds over the course of the whole year, the RWI flashcards are widely available online should you wish to use them at home too, please speak to us if you are interested.
Take a look at us making friends and exploring in our first week of school!
We hope your child was excited to bring home a Time to Read pack- this was a gift from the Book Trust Charity so you can keep the book at home.
Starting School Essentials
What to bring:
A refillable sipping-top bottle that will not spill fully if knocked over, containing only water.
A bookbag for pictures, home-learning and letters to be transported in and later the reading record and reading book.
A pair of wellies for outdoor play when rainy or if we go to the wildlife area.
A snacksize portion of fruit/ veg to be eaten at snack-time if you think your child will n

ot like the one choice of fruit a day provided by the government.

Any medication/ Epipens to be used at school must be taken to the school office in the issued packaging complete with pharmacy label and forms for dosage filled out before they can be given to your child.

When full-time school commences children are invited to bring in a show and tell item ( such as a photo/ medal/ leaflet from an outing) which will fit into their drawer to present to the class or a small group on their colour day. Your child will find out the colour group they are in when they arrive. Please remember which colour group they are in for future reference.
| | | | | |
| --- | --- | --- | --- | --- |
| Monday | Tuesday | Wednesday | Thursday | Friday |
| Red | Yellow | Green | Blue | Purple |
Home-School Exchange- What you can do
The Home- school exchange about your child's learning is very important at this stage in your child's development. Please keep us updated on the latest medical information, worries or struggles your child encounters at home as we will inform you should they arise.
We also love to celebrate achievements. We invite you to share any 'magical moments' for us to print out to add to your child's learning journey by email. Please title your email with: Name of child Magical moment and send to badgers@holwell.herts.sch.uk Please note this email address is only set up for the receipt of magical moments and will not be replied to for any other issues.
A magical moment may include photos and are significant achievements or skills you have observed your child do, or may sometimes include special events or outings. Useful magical moments could be based on- imaginative play, your child's observations of the natural world on an outing, solving problems, their physical development, sporting talent or challenges overcome- dressing themselves, reading or writing for example. Please write about what you observed and what your child said that was significant. We cannot use photos without descriptions. We ask that you send in one magical moment every half term, we also have paper templates for magical moments available at school if you would prefer to hand-write them. When we receive them we ask if the child would like us to share their achievements with the class, and the children really love to show their friends their magical moment photos when printed out or on the Interactive Whiteboard screen.
What is the school day like?
Both morning and afternoon sessions comprise of adult-led teaching and activities as well as child-initiated time when children can explore the setting and choose what they would like to do each day.
Every morning the staff will teach Phonics and Maths in small groups.
In the afternoon we will have whole-class Topic sessions.
Children will have the opportunity to partake in structured PE lessons in the hall for the Autumn and Spring terms on Fridays.
We will be collecting evidence every day to contribute the the children's learning journeys, a special book made for each child which is compiled with evidence of their knowledge and progress through adult-led activities, assessments and observations and the children's own comments, learning and artwork. Not all the learning we do is paper based so photos of significant achievements or photo-copies of whiteboards may be photocopied each week.
What do we teach?
We use the Early Years 7 Areas of Development which continues on from Nursery Practice.
This means we address all areas of development every day, children will have different levels of ability and targets for these things .
The Prime areas: Communication and Language, Personal Social and Emotional Development and Physical Development, form the foundations for success in all other areas of learning and being able to progress in building skills and knowledge for the specific areas of the curriculum.
The Specific areas: Literacy, Mathematics, Understanding the World and Expressive Arts and Design.
Badger Class Staff
We are lucky to have a comparable adult:child ratio to Nursery settings.
There is One Class Teacher and Two Early Years Practitioners.
The class teacher is ultimately responsible for the children's progress, safety and behaviour but any of these members of staff are available to speak to you about your child on a daily basis and all contribute to their learning journeys . You do not need to phone book an appointment to speak to a member of the Badger team for day to day occurrences we will all be happy to speak to you if you ask in the morning or at the end of the school day.
Should you require a longer amount of time to talk about more complex issues we can book a date in the diary. Otherwise there are two parent evenings to meet with the class teacher over the course of the year to hear about your child's progress, you will also receive an end of year written report by the class teacher in the Summer term.
Behaviour Expectations for your Information
During the first week of school we will introduce and review suitable behaviours for a school setting, many of which children will be aware of already.These include for example- We walk inside, we wait for our turn to speak, we use gentle hands, we use inside voices, we listen to each other. We will talk through, write and agree to a special list of our own classroom expectations together with the children using their ideas so they understand.
We follow the whole-school behaviour policy with age appropriate adaptations for the EYFS.
Throughout the day children's behaviour choices and effort will be monitored by staff in order for the classroom to be a calm and safe place where everyone can make progress. We will use a weather-chart board situated for the children to see from the carpet depicting the sky to show this. All children have a labelled bird in the colour of their group to move should staff recognise any significant good or bad choices. All the children's names start each new day on the blue sky.Their names will be moved up or down the chart depending on their choices. Expected behaviours would result in the child's name staying on blue sky, however we look to reward and recognise children for: having a go, trying their best, being kind, helping others or meeting their targets. If a member of staff tells a child to move their bird/name up or down the weather chart they will be told why. We recommend parents ask their children where their bird/ names were on the weather chart and why each day to get an idea of their day to day behaviours.
Pot of gold
Wow! Stand out behaviour or effort. Only a couple of children a day may
reach here, this will be introduced after the first week.
Rainbow
Well done, rainbow sticker issued. Repeated good choices.
A handful of children could reach here.
Sunny
Praise for good choices. We hope the majority of the class will be here.
Blue skies
We start the day here and children's names may move up or down
depending on behaviour choices.
Cloudy
Reminded . Verbal warnings about mistakes and reminders given about
good behaviour choices. Several children might be reminded about their
behaviour each day, that's ok as long as they listen.
Rainy
Timeout with a sand-timer 1-5 minutes. Bad choices continued despite warnings.
We hope not many children would need a timeout.
Stormy/ Thunder
Sustained or significant defiance of classroom expectations towards peers, staff, or the environment.
Timeout away from the classroom for the remainder of the session.
Parents informed about incident. This would be a rare occurrence over the course of the year.