Welcome to the Reception Squirrel Class Page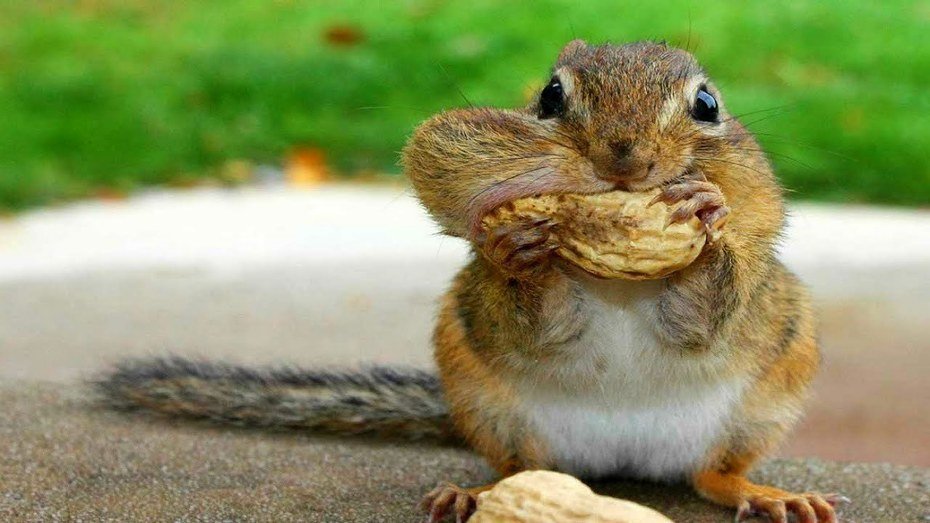 Here you will find updates and photos of learning in the Squirrel Class
Please remember to complete and return the Parent Consultation forms to school. We will then copy it for you. Many thanks.
.
"Move it, Move it!"
Thanks to all the parents who came in to see the fantastic moving puppets and planes the children made during the school enrichment week.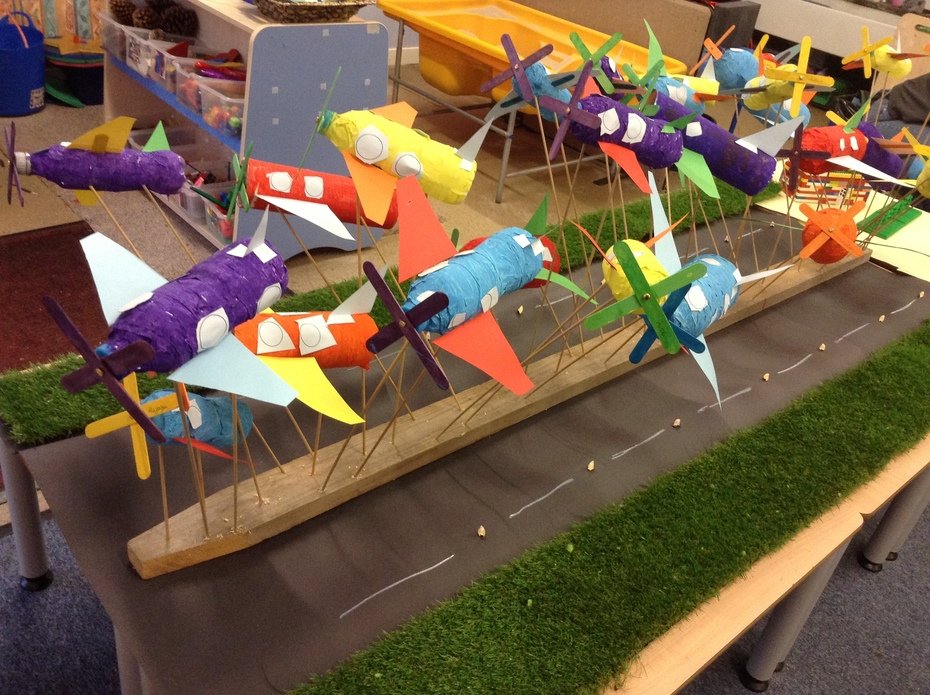 As part of the 'Move it, move it' week Squirrels took part in the daily mile. This involved us walking, jogging or running around the edge of the playground for 10 minutes. We were all quite exhausted after that! We will complete this exercise every day this week. We love to move it!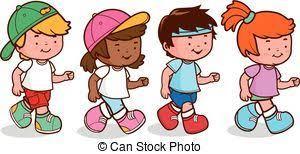 The children have bought home their fantastic Diva Lamps that we made for Diwali. We included a tealight candle in case you needed one.
WOW! Look at our fantastic new role play area!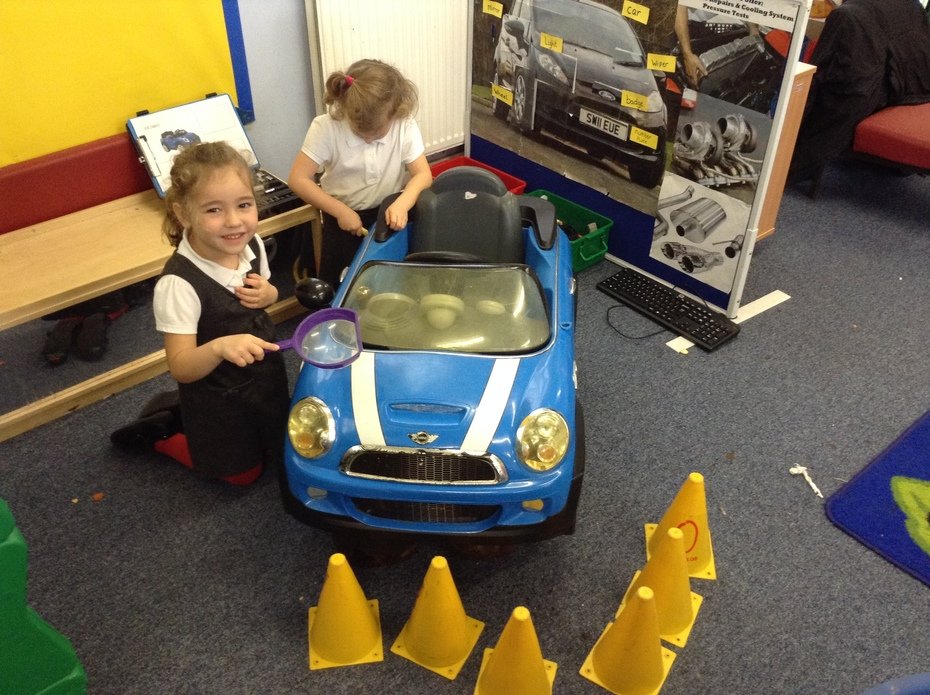 Don't forget to check the maths ideas page every once in a while...
.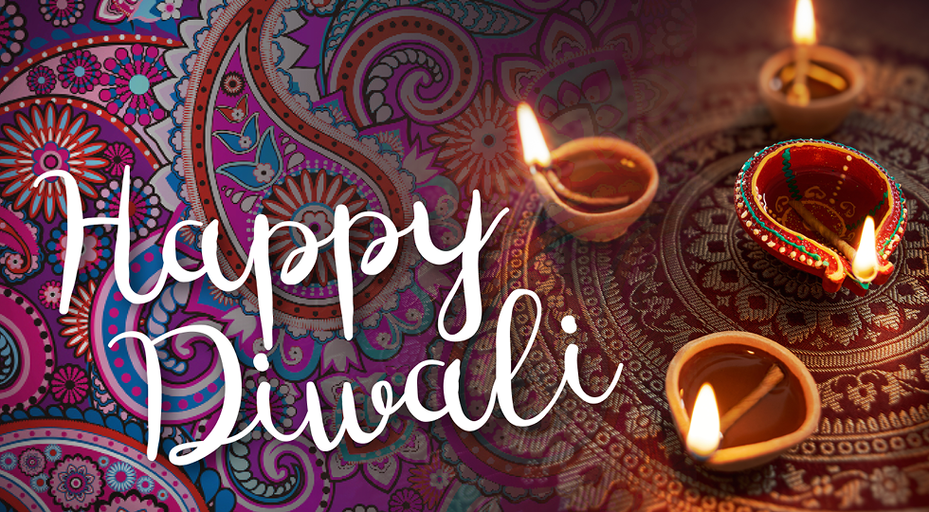 We have been learning about the Hindu Festival of Light - Diwali. We listened to the story of Rama and Sita, made clay Diva lamps, coloured Rangoli patterns and designed our own Mehndi hand patterns. One of our friends told us about how she is celebrating Diwali and she gave out some sweets to help us celebrate.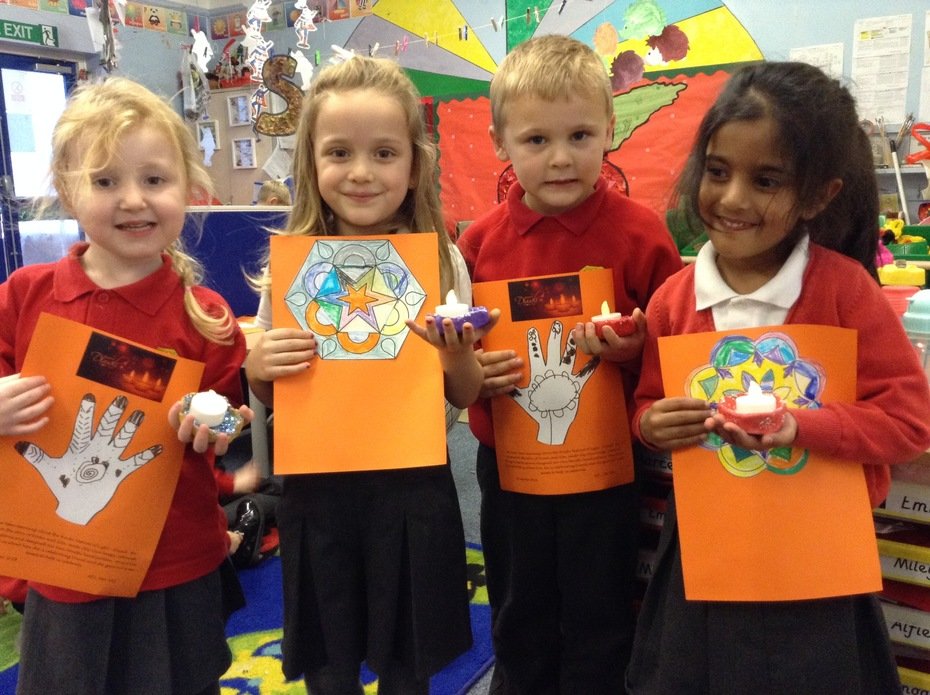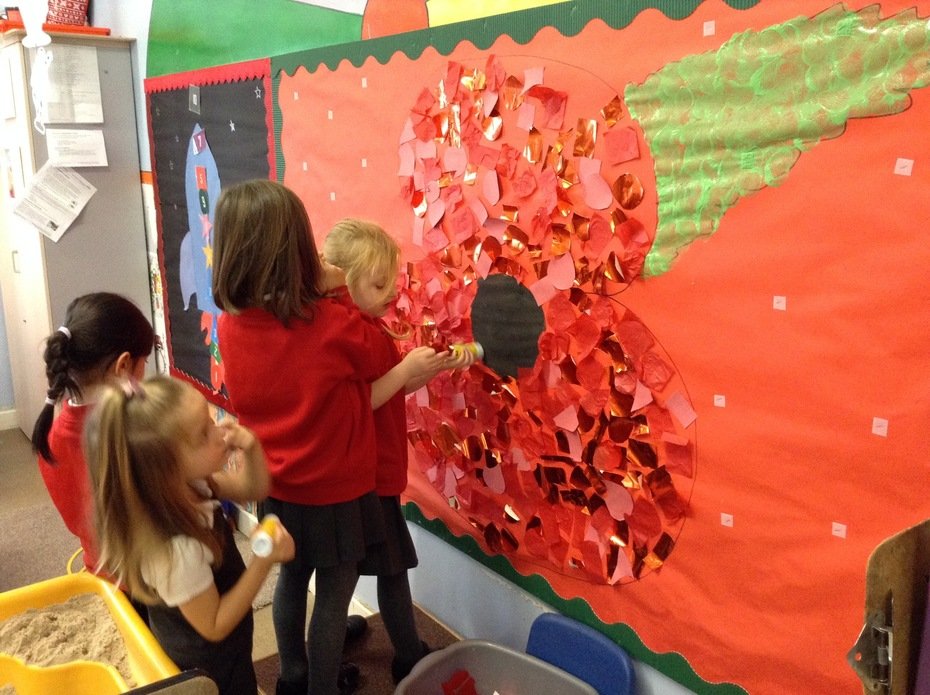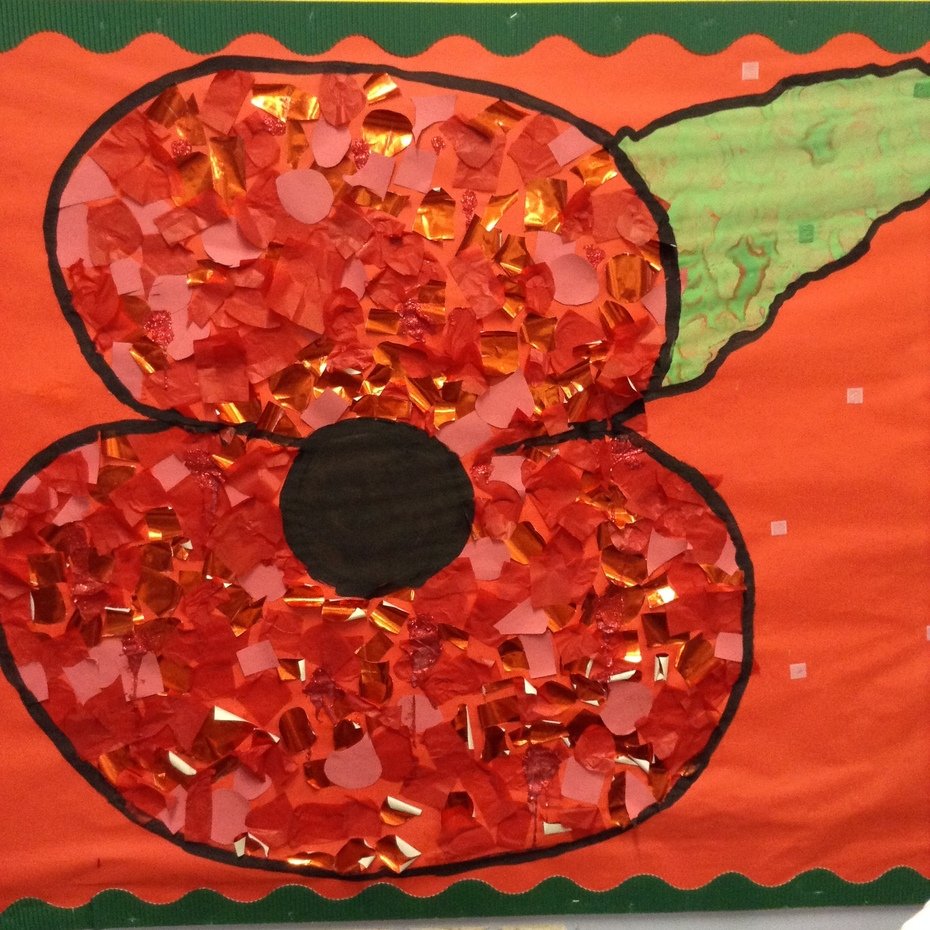 This week the children have been thinking about why we wear poppies. We created a giant poppy to note this 100 year anniversary.
We have been learning how to measure fairly by starting at the same point. We found out who was the tallest and shortest. We even put ourselves in order from shortest to tallest!
This week we are learning about length and height. We looked at this picture to decide which we would measure the height of and which we would measure the length.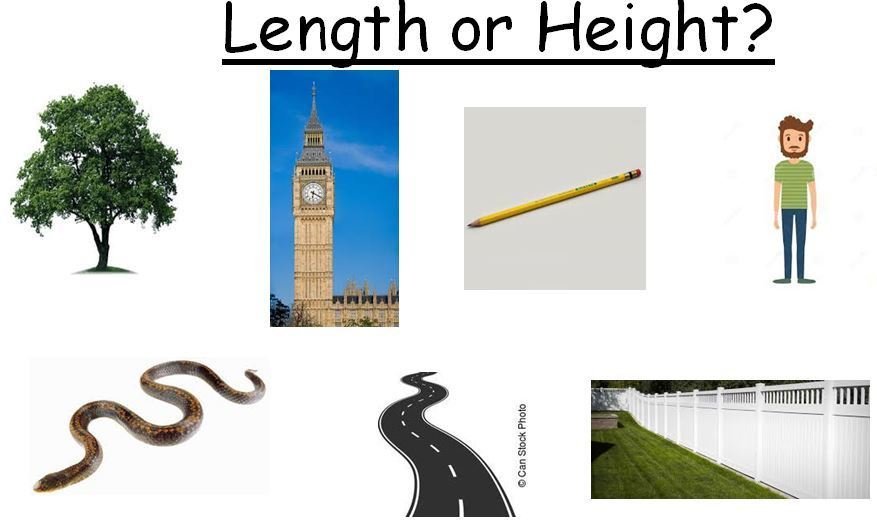 Later we talked about how we could find out which friends were taller and which friends were shorter. Ask your child how to make sure it is fair?
We have been learning about 'weight'. We learnt that just because it is big does not mean it will be the heaviest!
Fantastic story telling Squirrels!
You asked: How can I support my child at home with phonics?
We will put on the website during the week the three new sounds the children will be introduced to that week. On Thursday each week the children will bring home a sheet for you to follow and guide and support them in completing. The children can bring these sheets back into school to show the adults but we ask you to keep them at home to refer to and continually practise.
SOUNDS LEARNT THIS WEEK
e
| | |
| --- | --- |
| We looked at these objects and practised saying 'e' pronounced 'e' | This is the phrase we learnt so we can correctly write the sound 'e' |
| | |
| e-e-e-egg, e-e-e-elbow and so on | Start at near the middle, anticlockwise all around keeping pen on paper |
l
| | |
| --- | --- |
| We looked at these objects and practised saying 'l' pronounced 'lll' | This is the phrase we learnt so we can correctly write the sound 'l' |
| | |
| lll-lion, lll-lolly and so on | Start at the top, keeping the pen on the paper all the time go down |
h
| | |
| --- | --- |
| We looked at these objects and practised saying 'h' pronounced 'h' | This is the phrase we learnt so we can correctly write the sound 'h' |
| | |
| h-h-h-horse, h-h-h-house and so on | Start at the top, go straight down to the bottom, keeping pen on paper go back up half way and over clockwise. |
See the tab "Phonics Sounds Learnt so far" for our progress this term
We have been looking at different ways to create awesome firework pictures!
Parents often get confused as to the 'right' way to say sounds when their child is learning phonics. The video below shows a 5 year old girl Sylvie pronouncing all of the sounds your child will learn during their time in Reception - there are a lot!
Holwell Primary School is not responsible for the content on external sites
Practising our phonics and maths!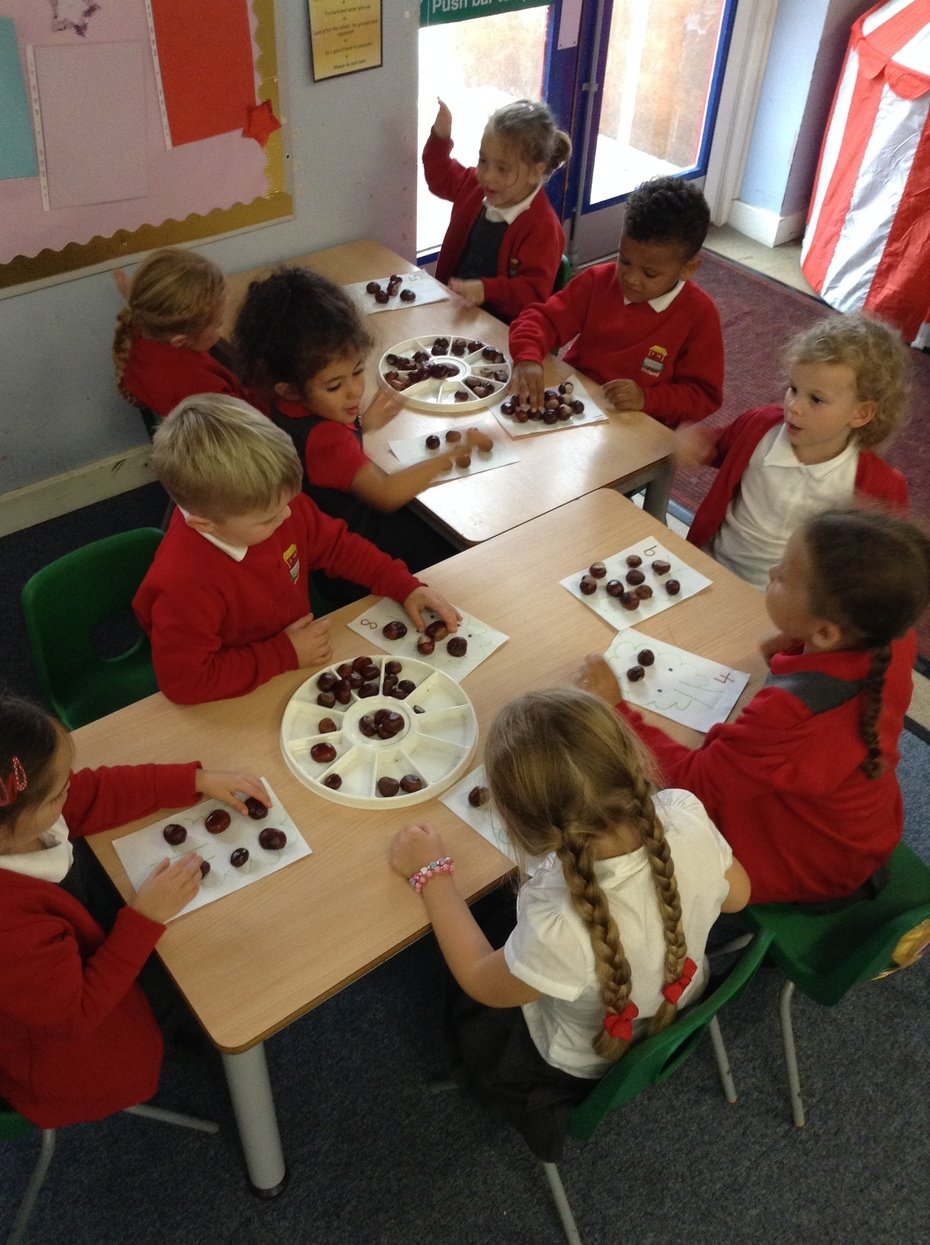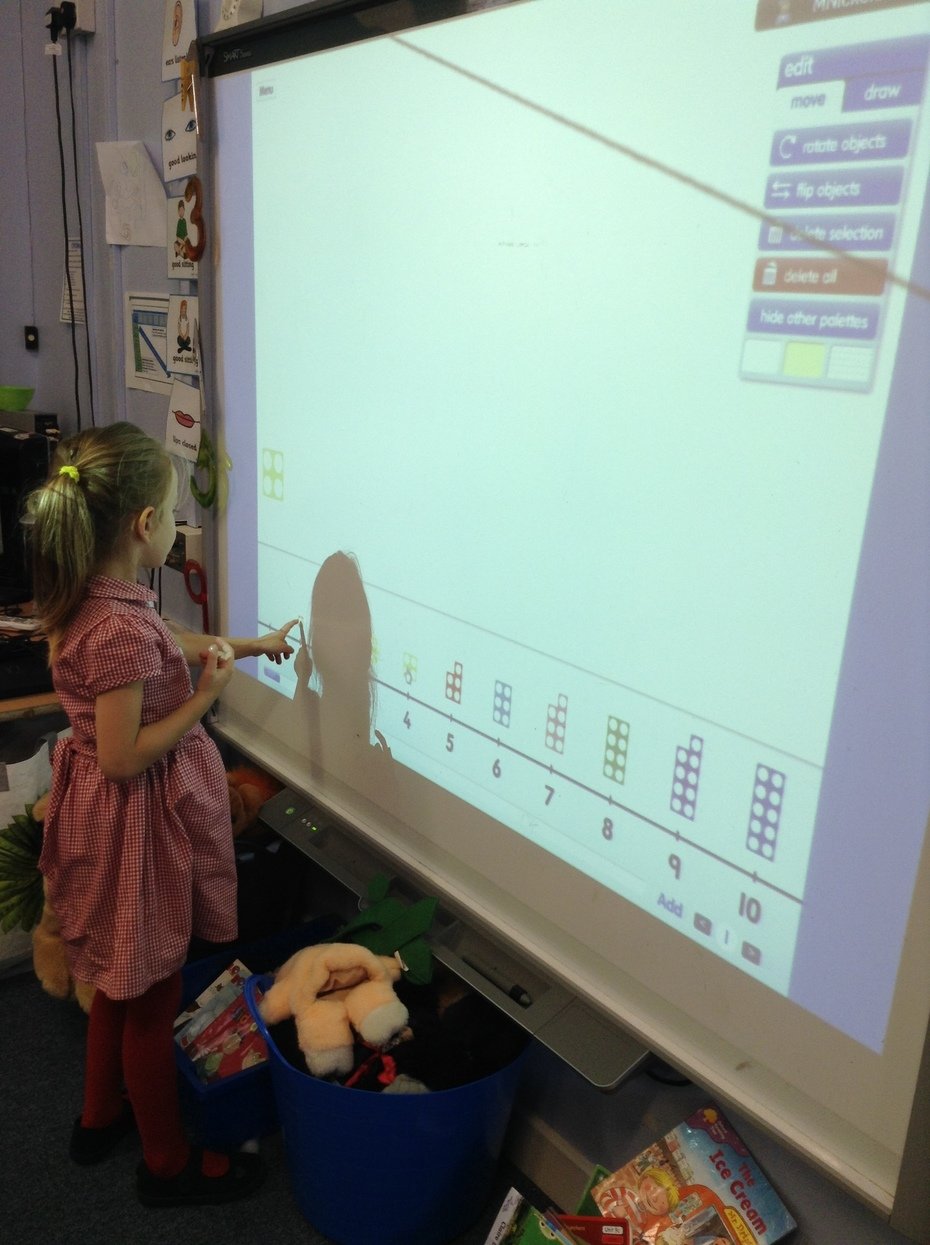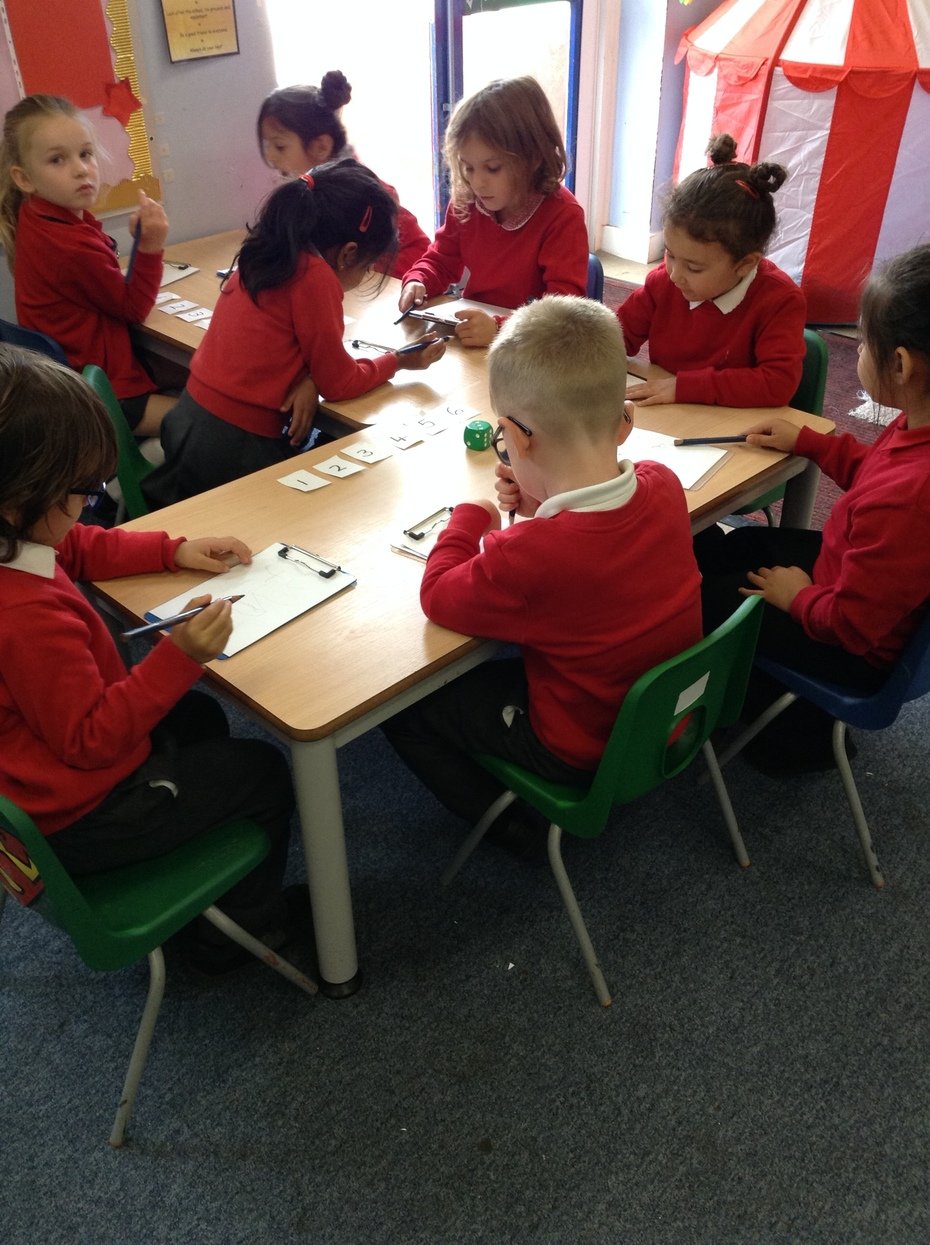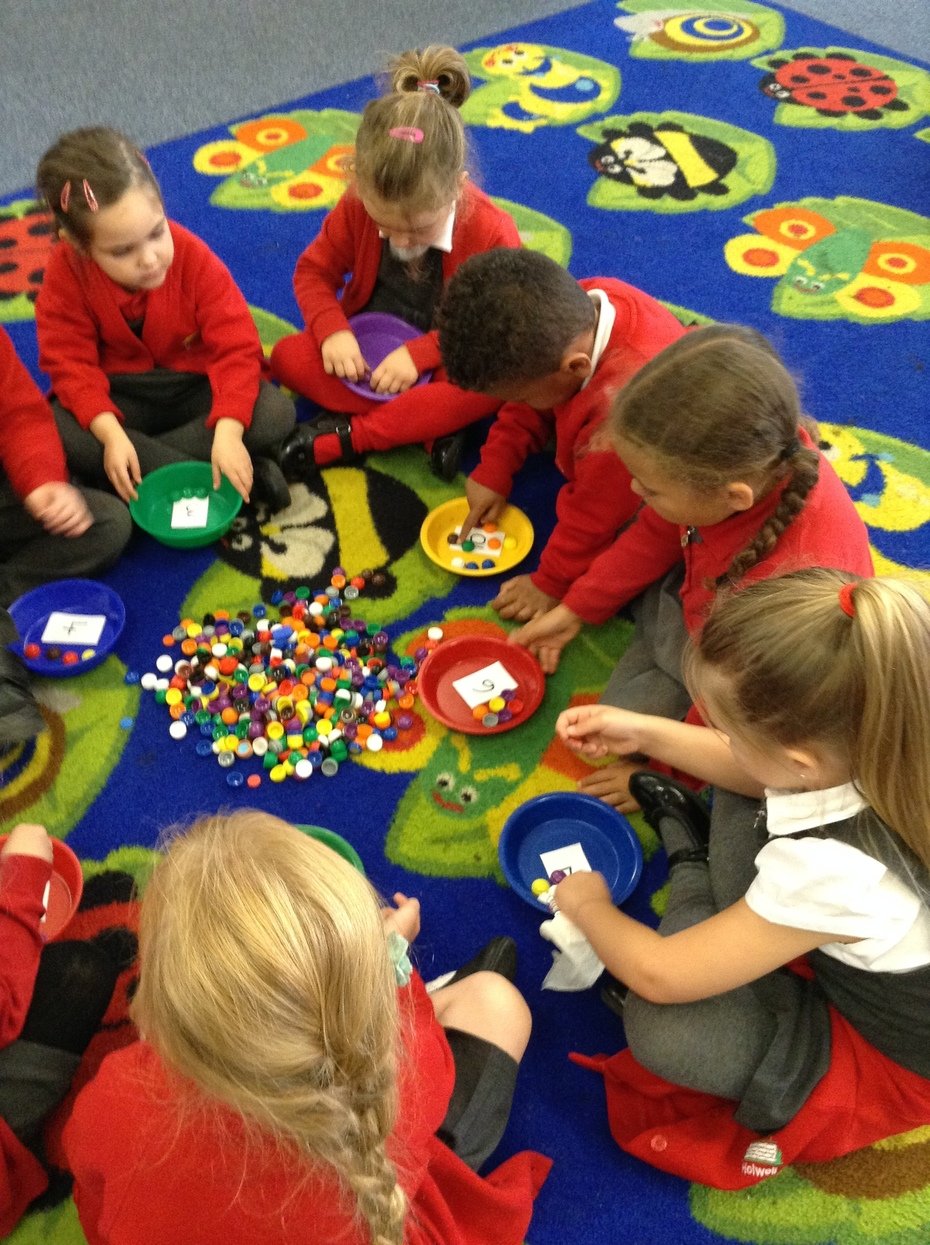 Look what we made out of found materials! It was huge and filled our carpet area!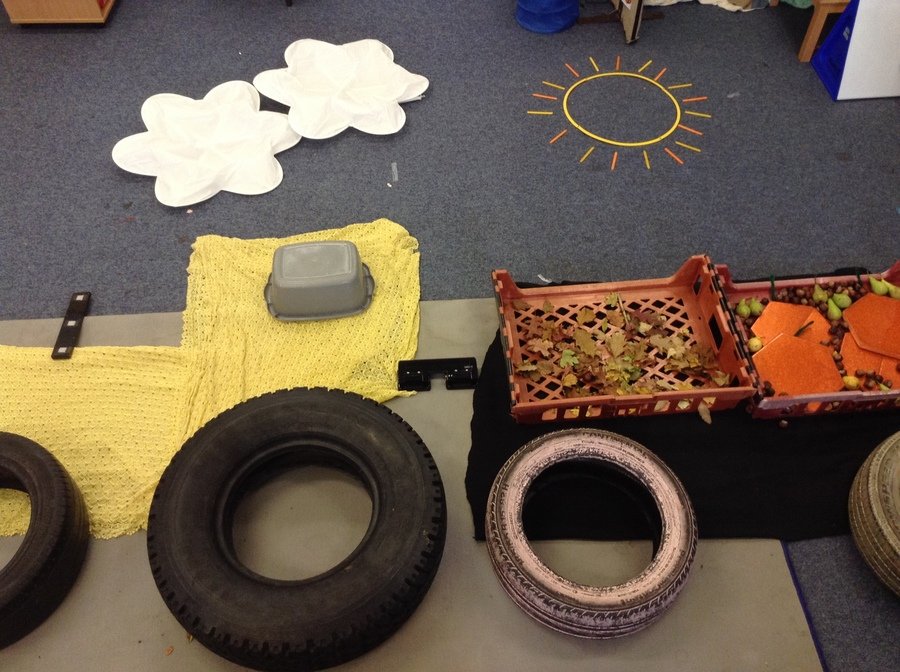 Squirrels enjoying one of the last days of Summer sun
This term the children will be focusing on the story of the Three Little Pigs. First we will be learning to tell the story using actions. The video below provides guidance on the actions we will be using.
Holwell Primary School is not responsible for the content on external sites
Numicon
We will be using Numicon in our maths sessions, a brilliant resource which helps the children to gain a really good understanding of number. An example number line is below so that you know what your child is talking about if they come home mentioning Numicon...or unicorns as some of them have been referring to it!

Home-School Exchange- What you can do
The Home- school exchange about your child's learning is very important at this stage in your child's development. Please keep us updated on the latest medical information, worries or struggles your child encounters at home as we will inform you should they arise.
We also love to celebrate achievements. We invite you to share any 'magical moments' for us to print out to add to your child's learning journey by email. Please title your email with: Name of child - Magical moment and send to squirrels@holwell.herts.sch.uk Please note this email address is only set up for the receipt of magical moments and will not be replied to for any other issues.
A magical moment may include photos and are significant achievements or skills you have observed your child do, or may sometimes include special events or outings. Useful magical moments could be based on- imaginative play, your child's observations of the natural world on an outing, solving problems, their physical development, sporting talent or challenges overcome- dressing themselves, reading or writing for example. Please write about what you observed and what your child said that was significant. We cannot use photos without descriptions. We ask that you send in one magical moment every half term, we also have paper templates for magical moments available at school if you would prefer to hand-write them. When we receive them we ask if the child would like us to share their achievements with the class, and the children really love to show their friends their magical moment photos when printed out or on the Interactive Whiteboard screen.
Don't forget parents and carers are invited in for a morning slot each week to support their child in settling and to have a look around. Please ensure you arrive at 8:45 am to ensure you make full use of this opportunity. Adults will be asked to leave just before 9 am. Thank you for your support in this. The children are excited by the thought of the parents seeing them completing their morning jobs. Remember this is a working classroom so please no mobile phones or photos. We look forward to seeing you.
Monday - Adults of children in RED group
Tuesday - ... in YELLOW group
Wednesday - ... in GREEN group
Thursday - ... in BLUE group
Friday - ... in PURPLE group
Well done to All Colour Group parents and carers! The children and adults in Squirrels really appreciate you taking the time and showing interest in the children's work. If you are either unable to make your slot or mornings in general please speak to the class teacher.
SEE YOU NEXT WEEK!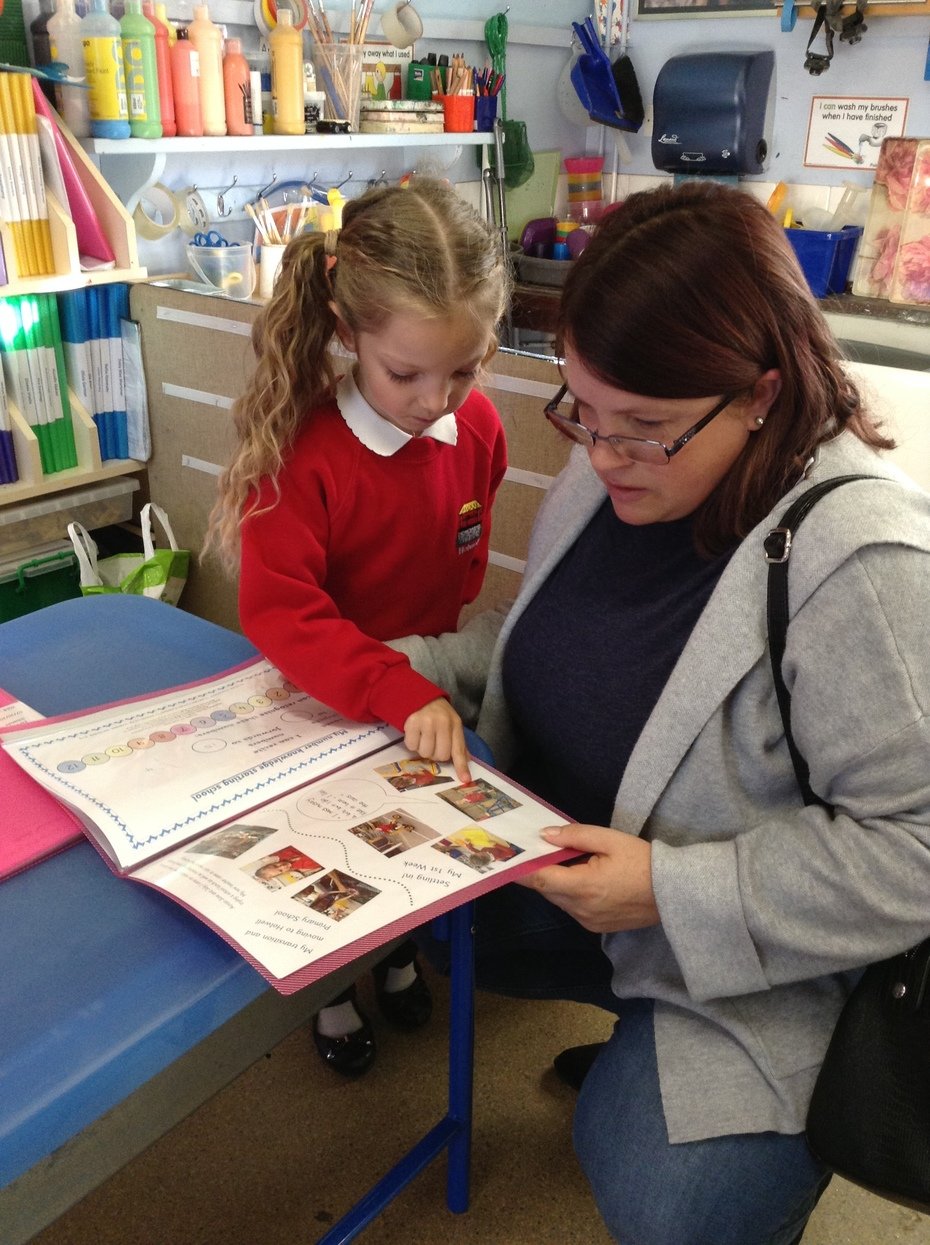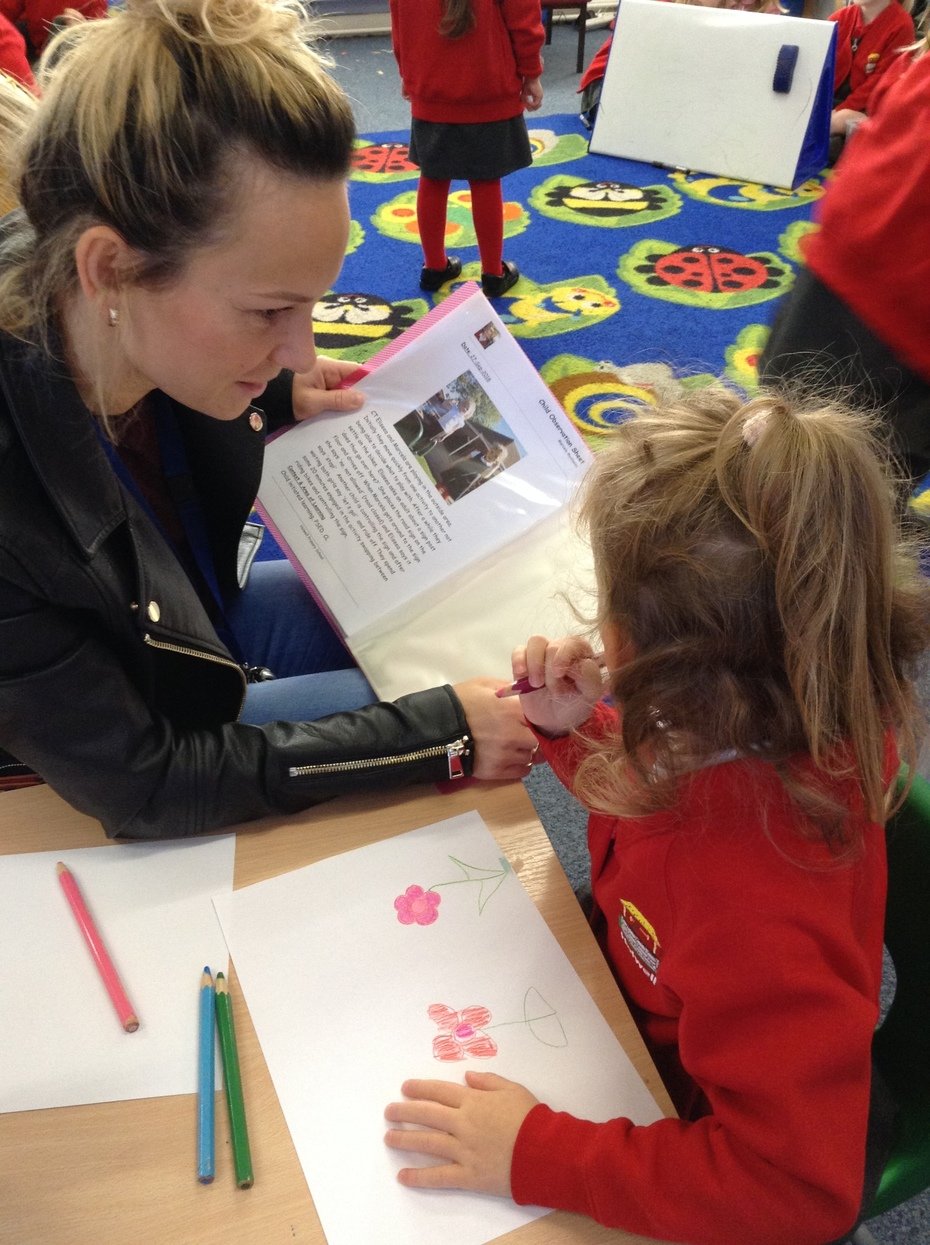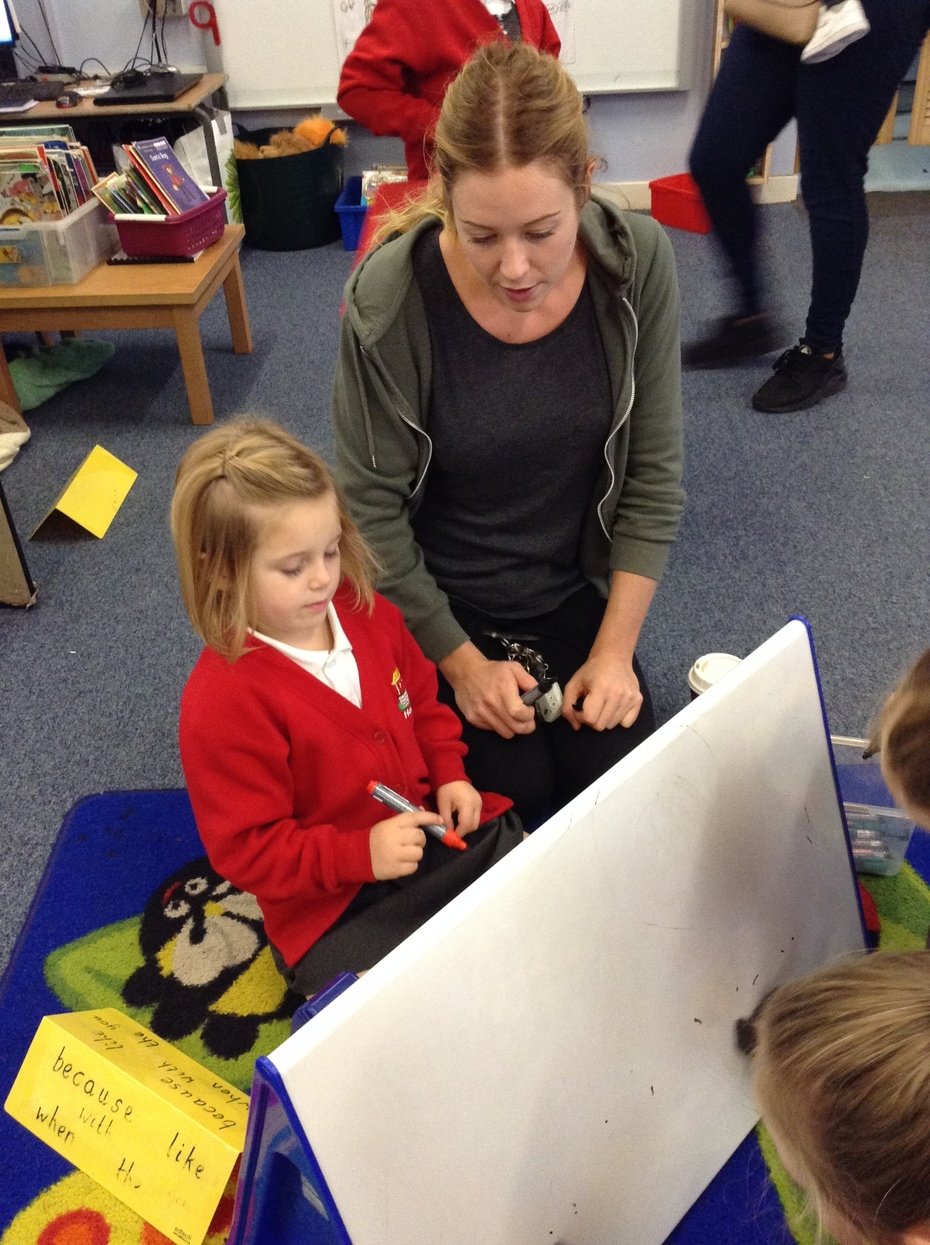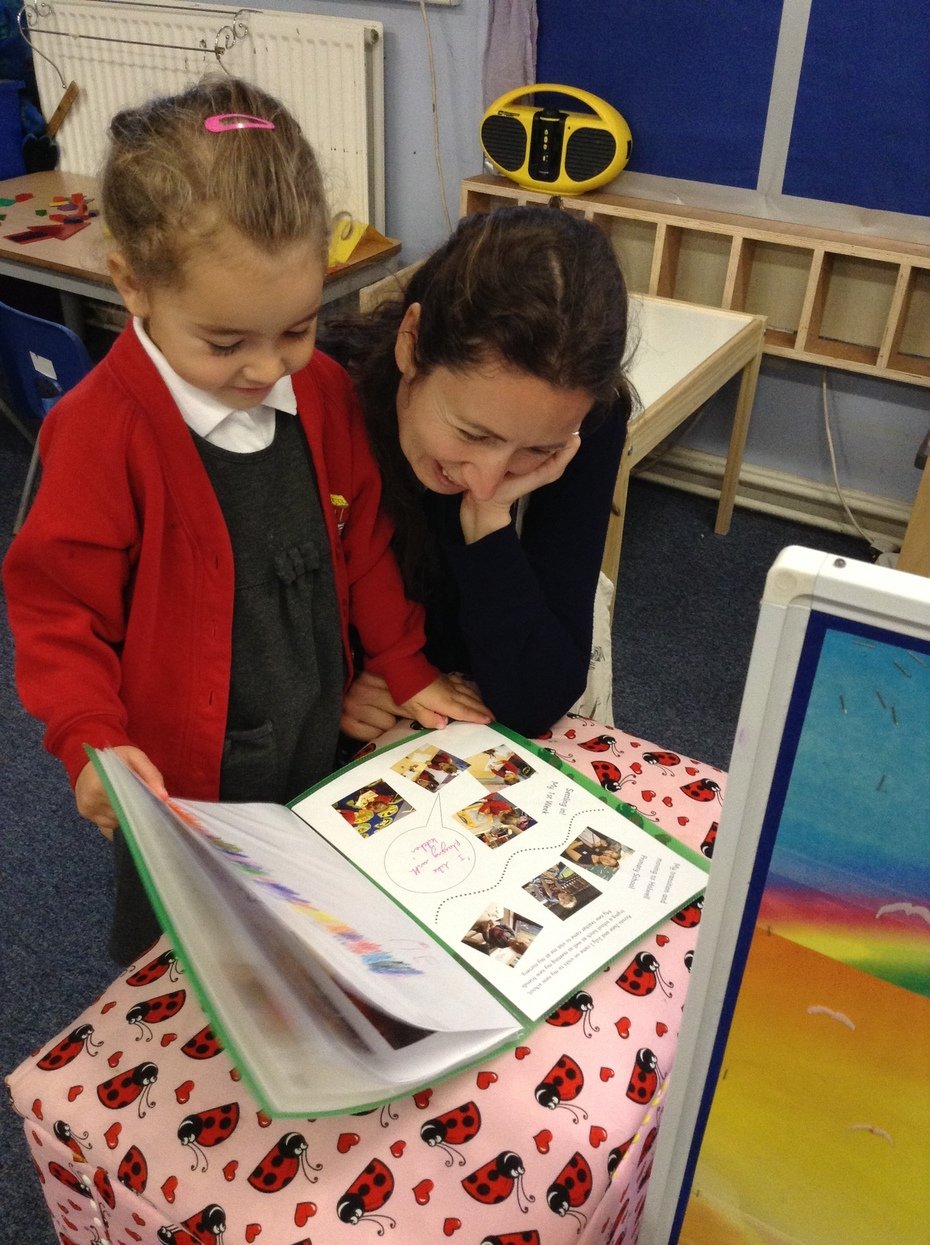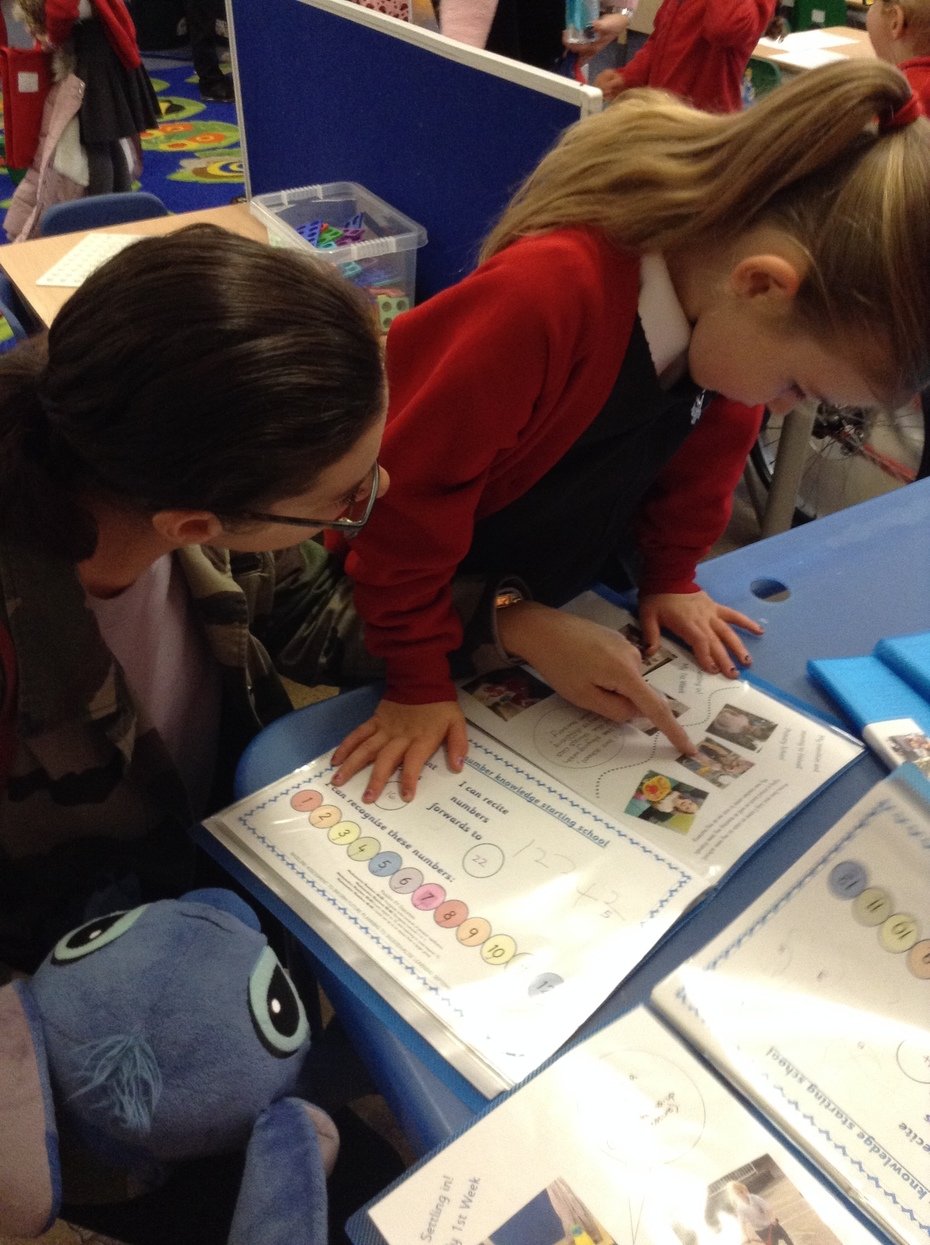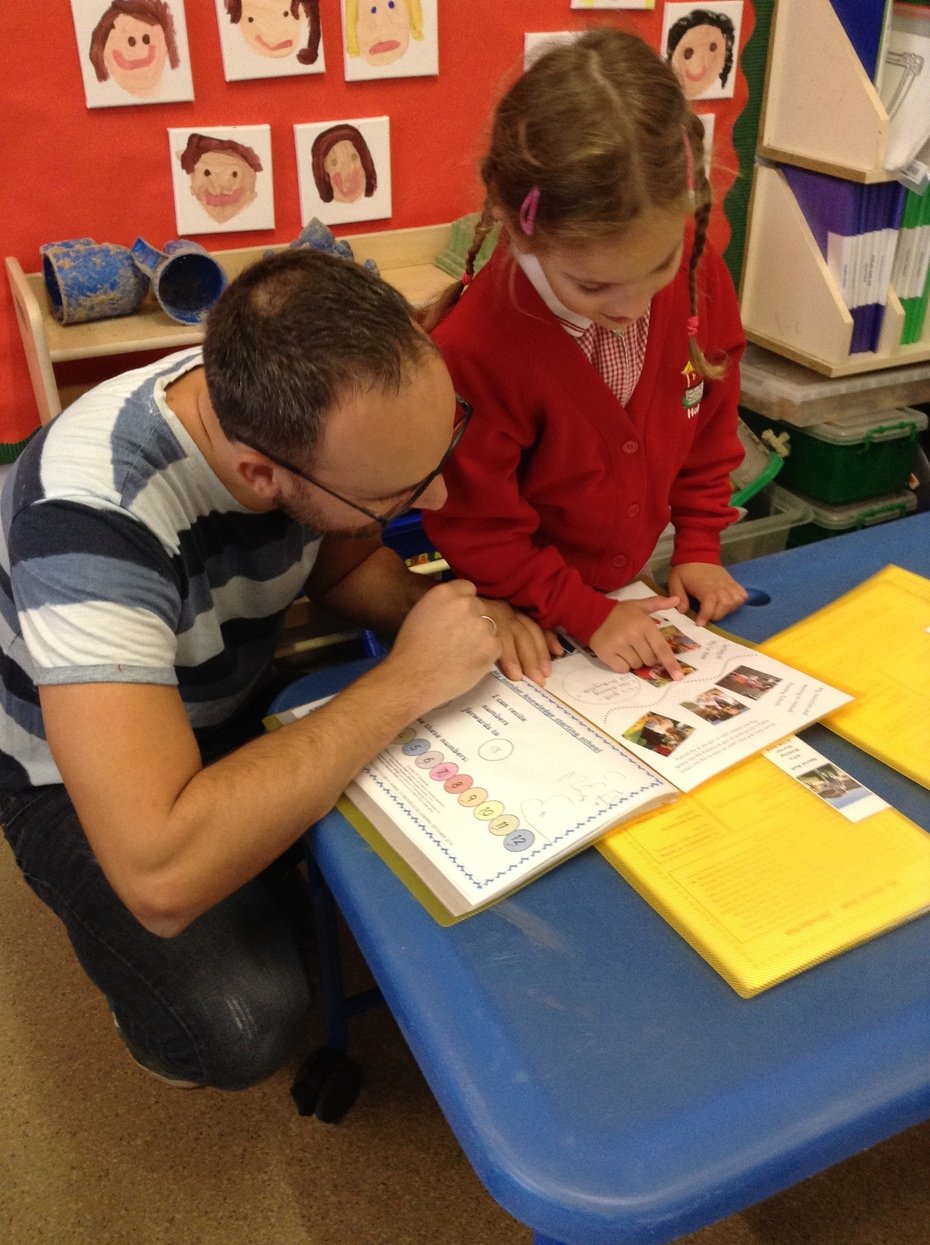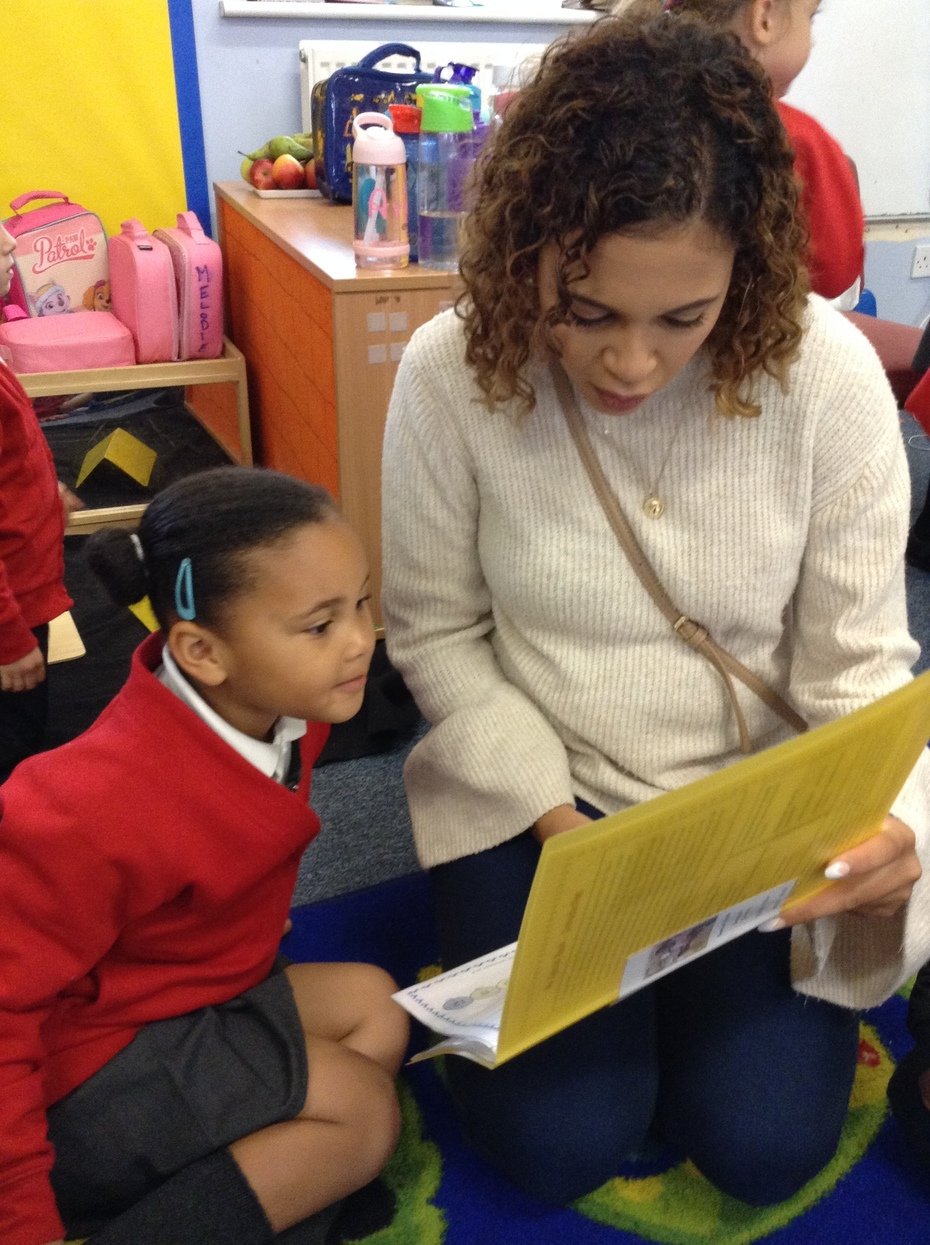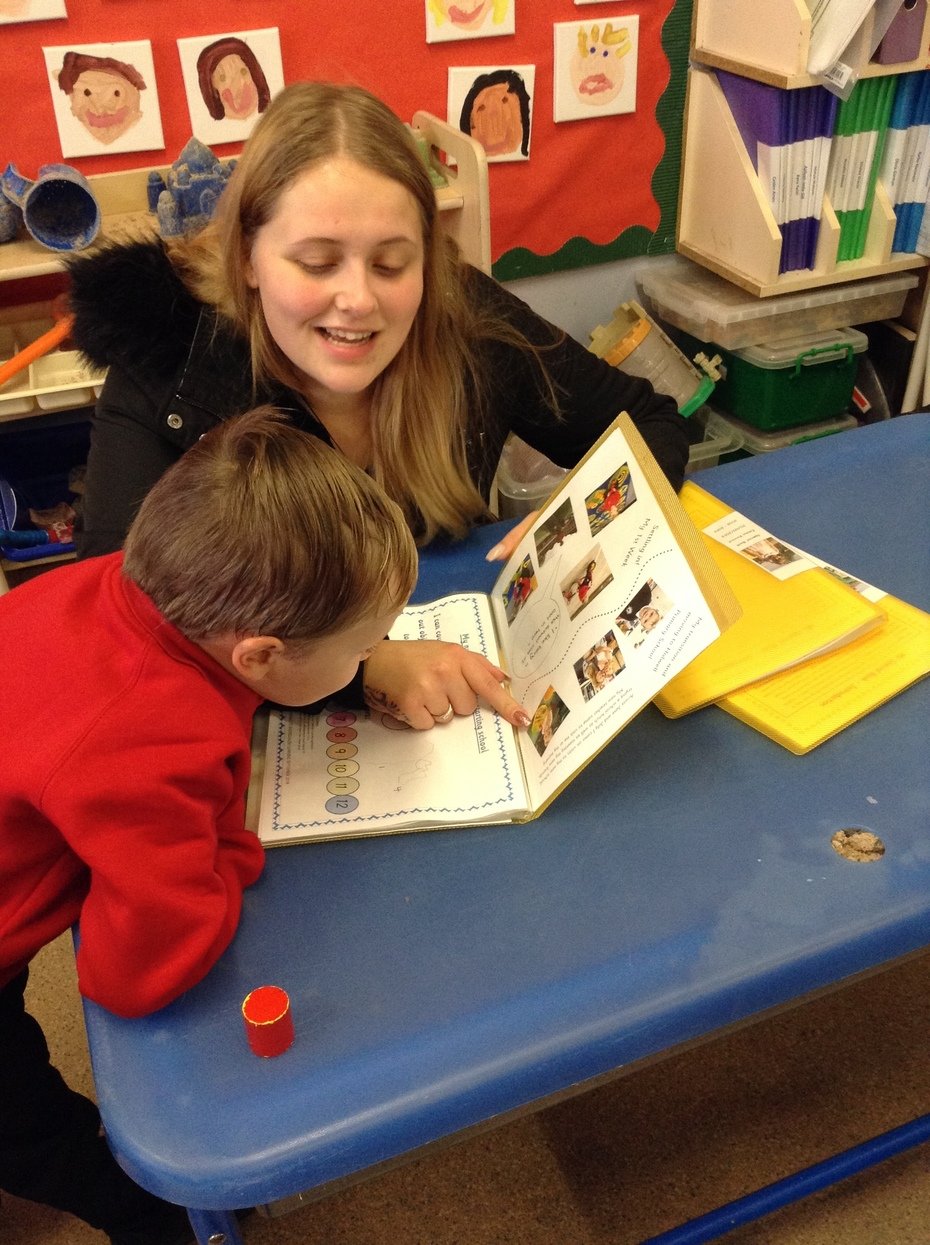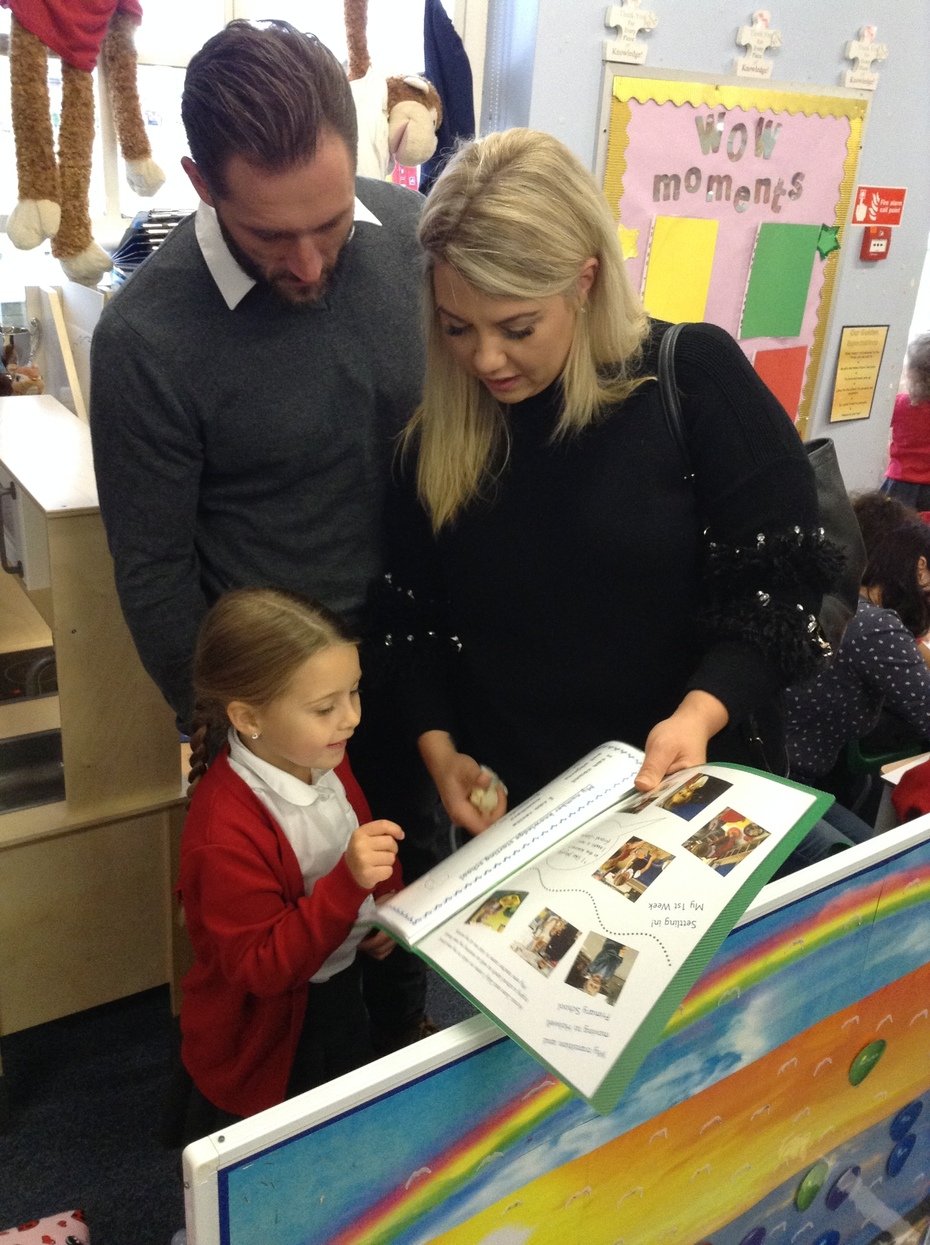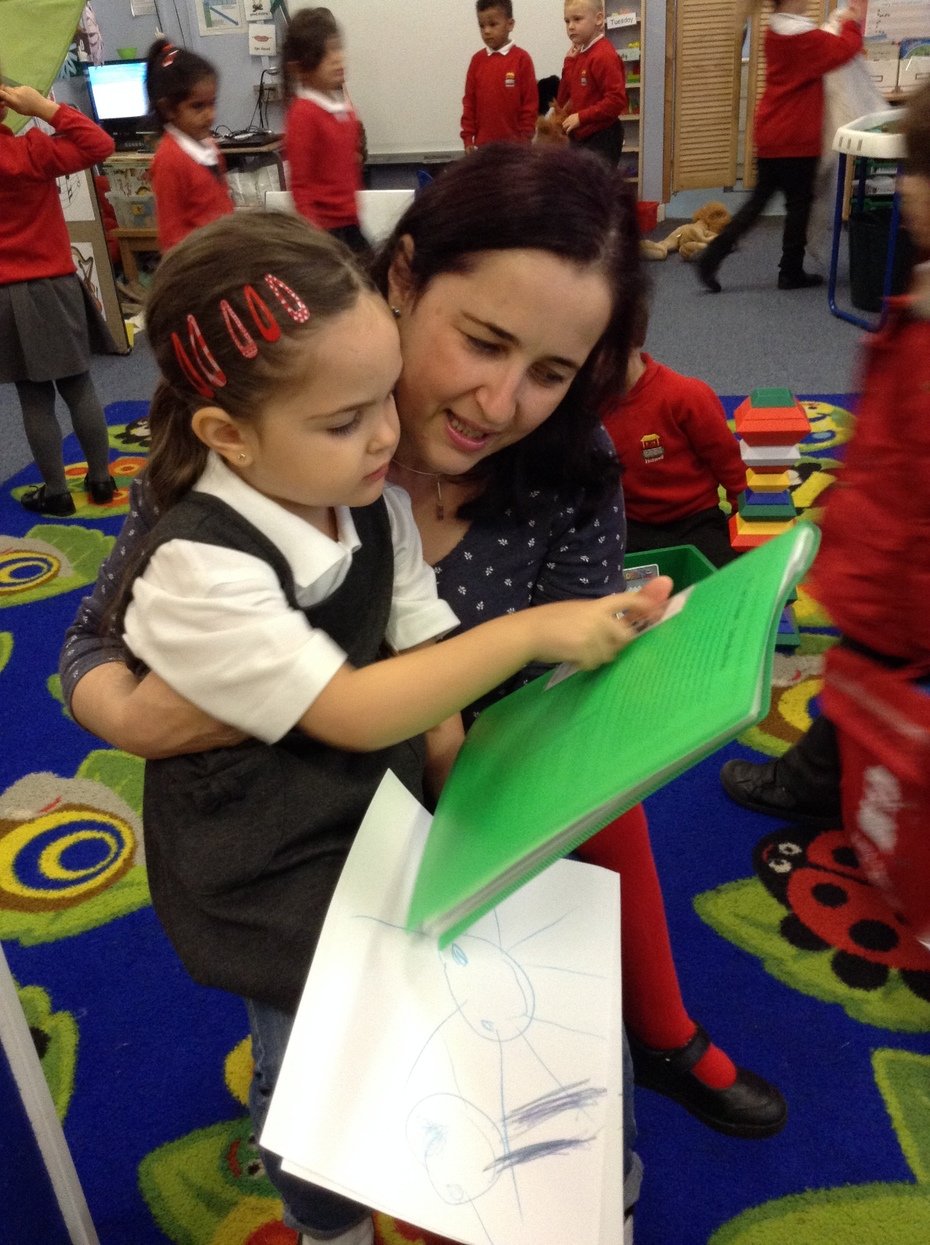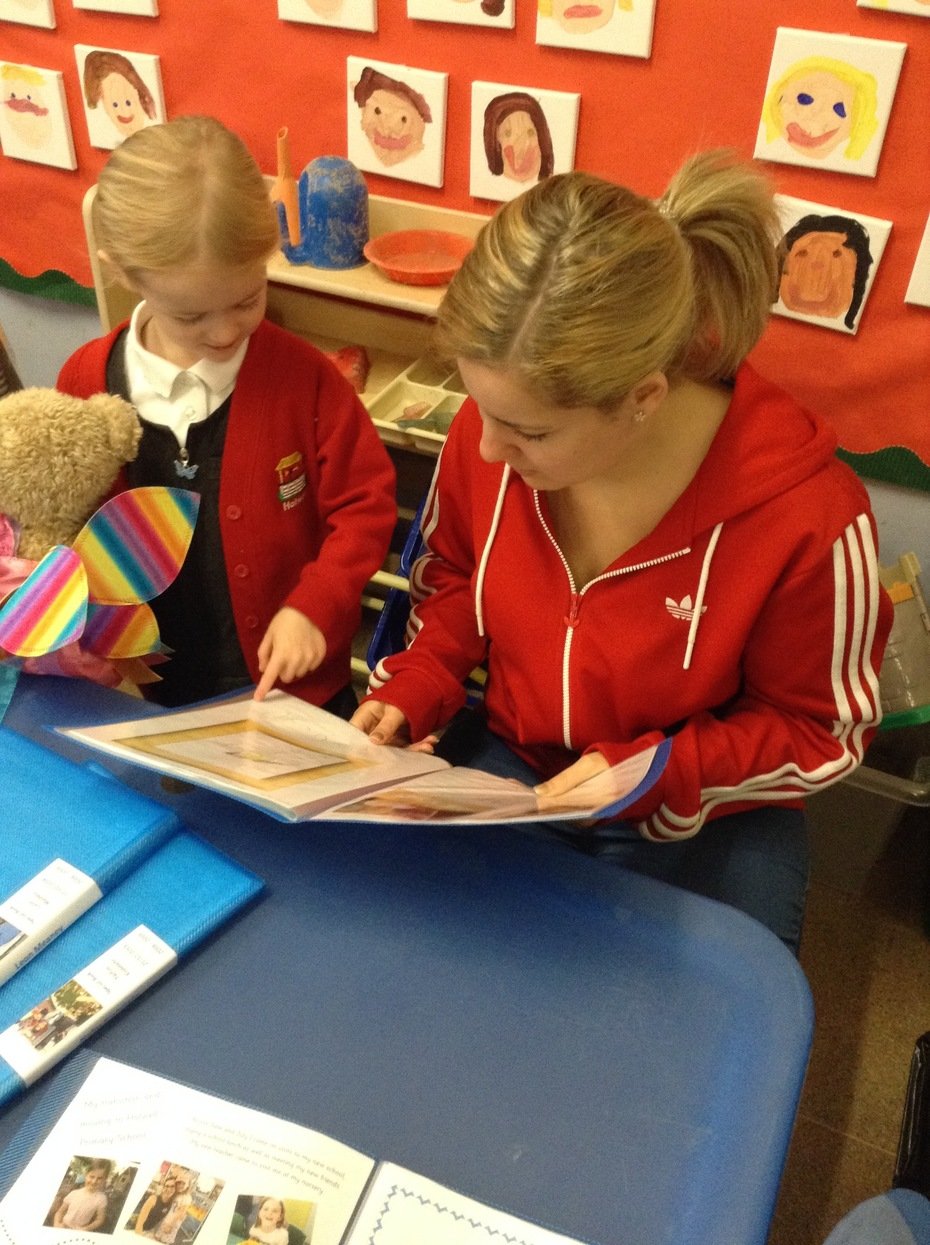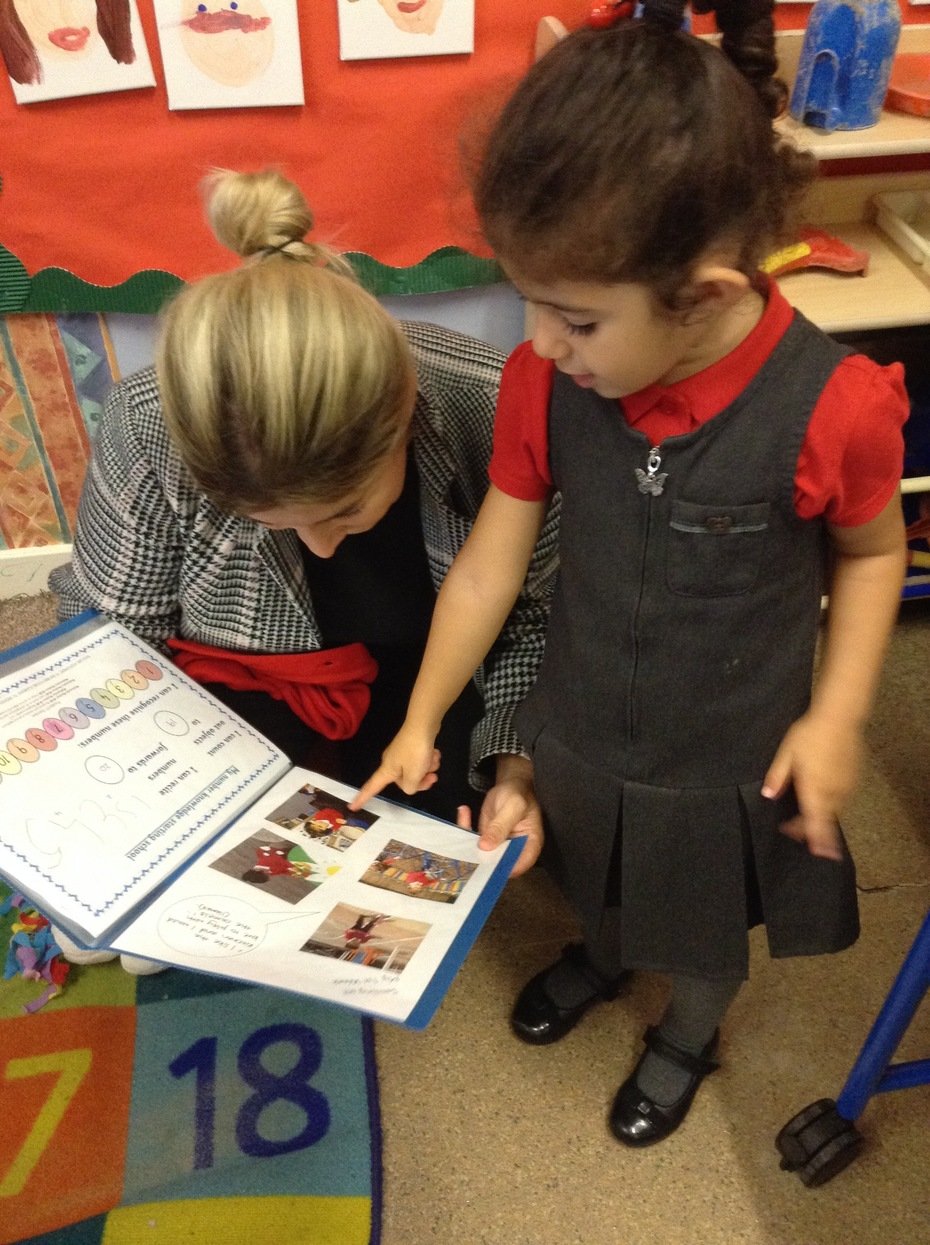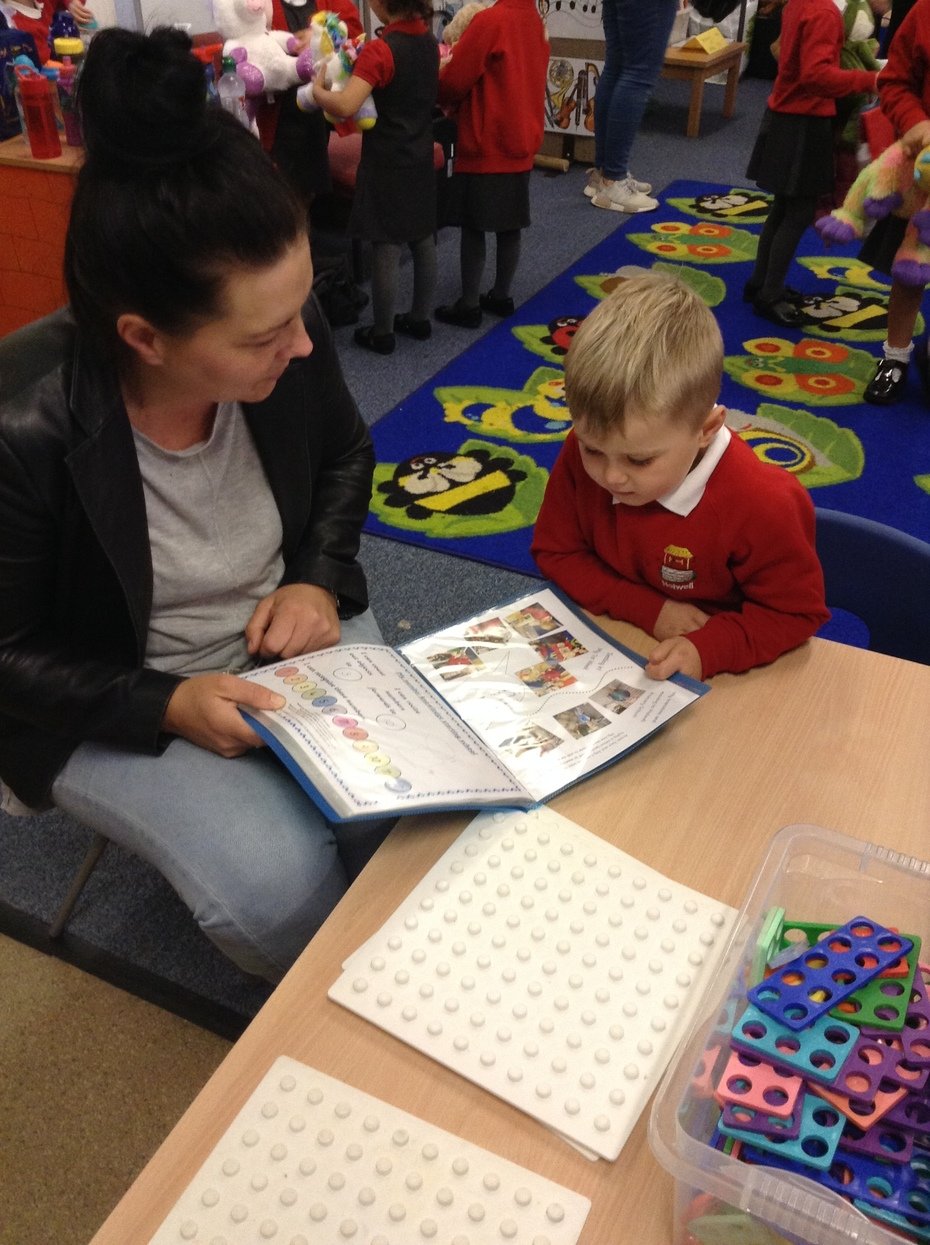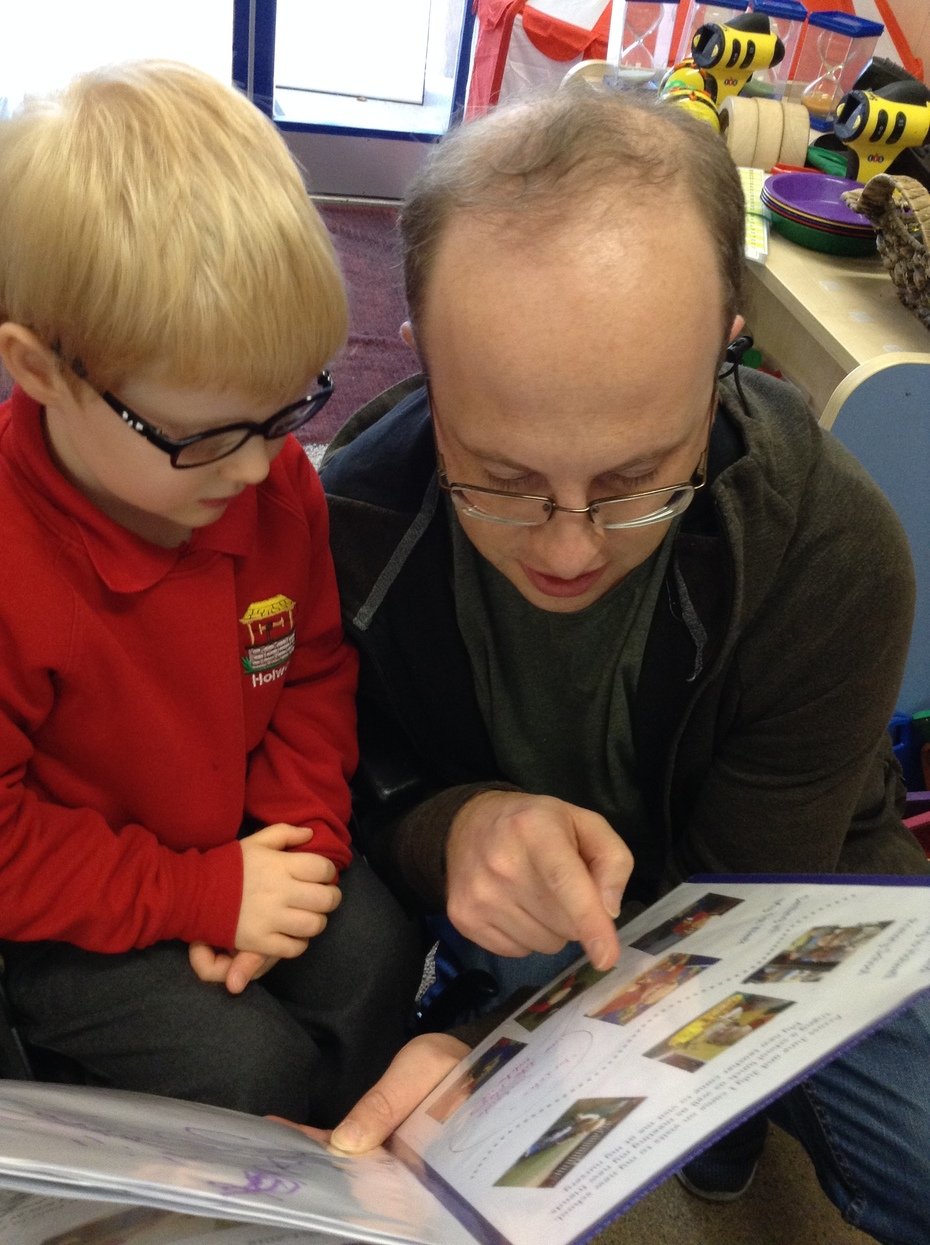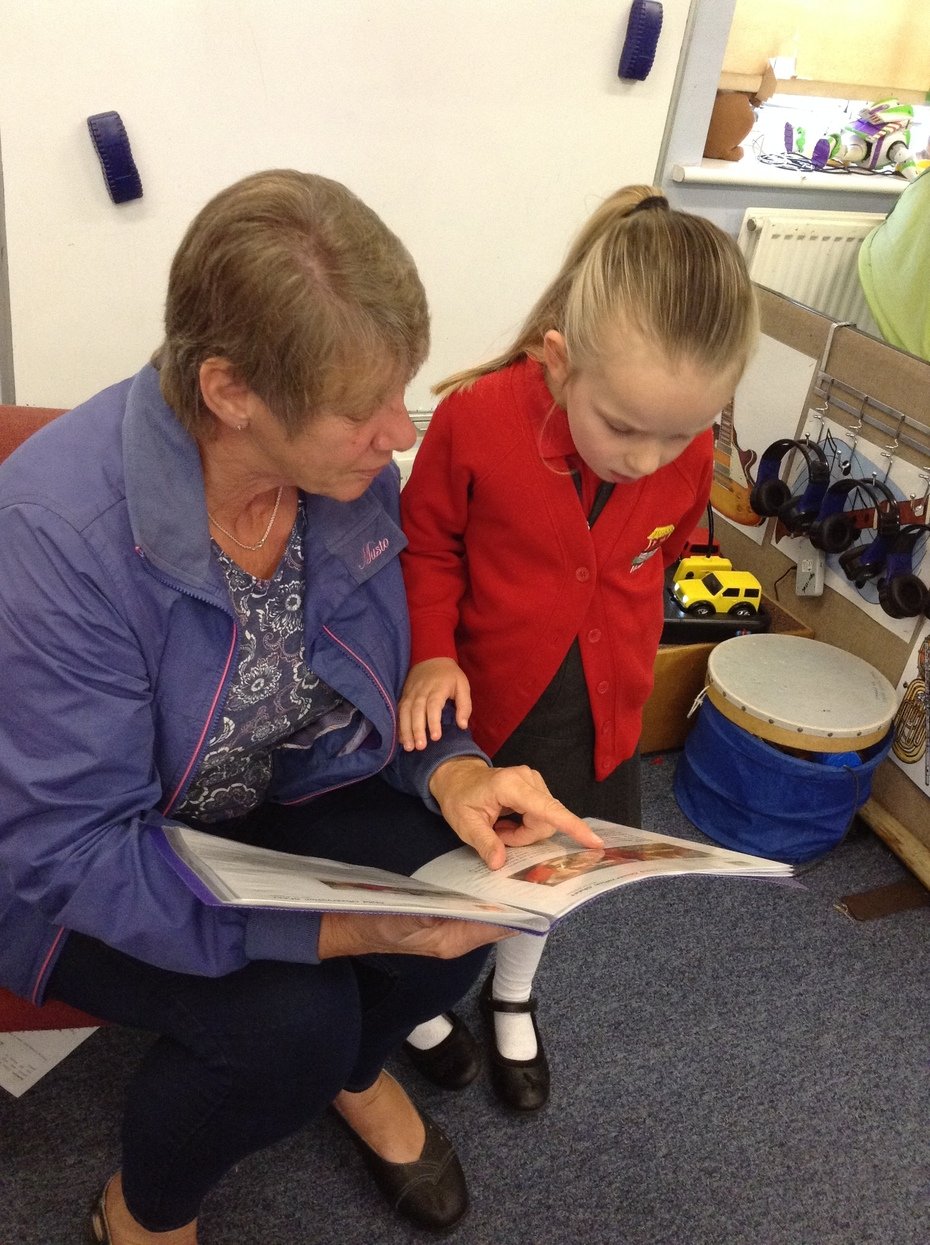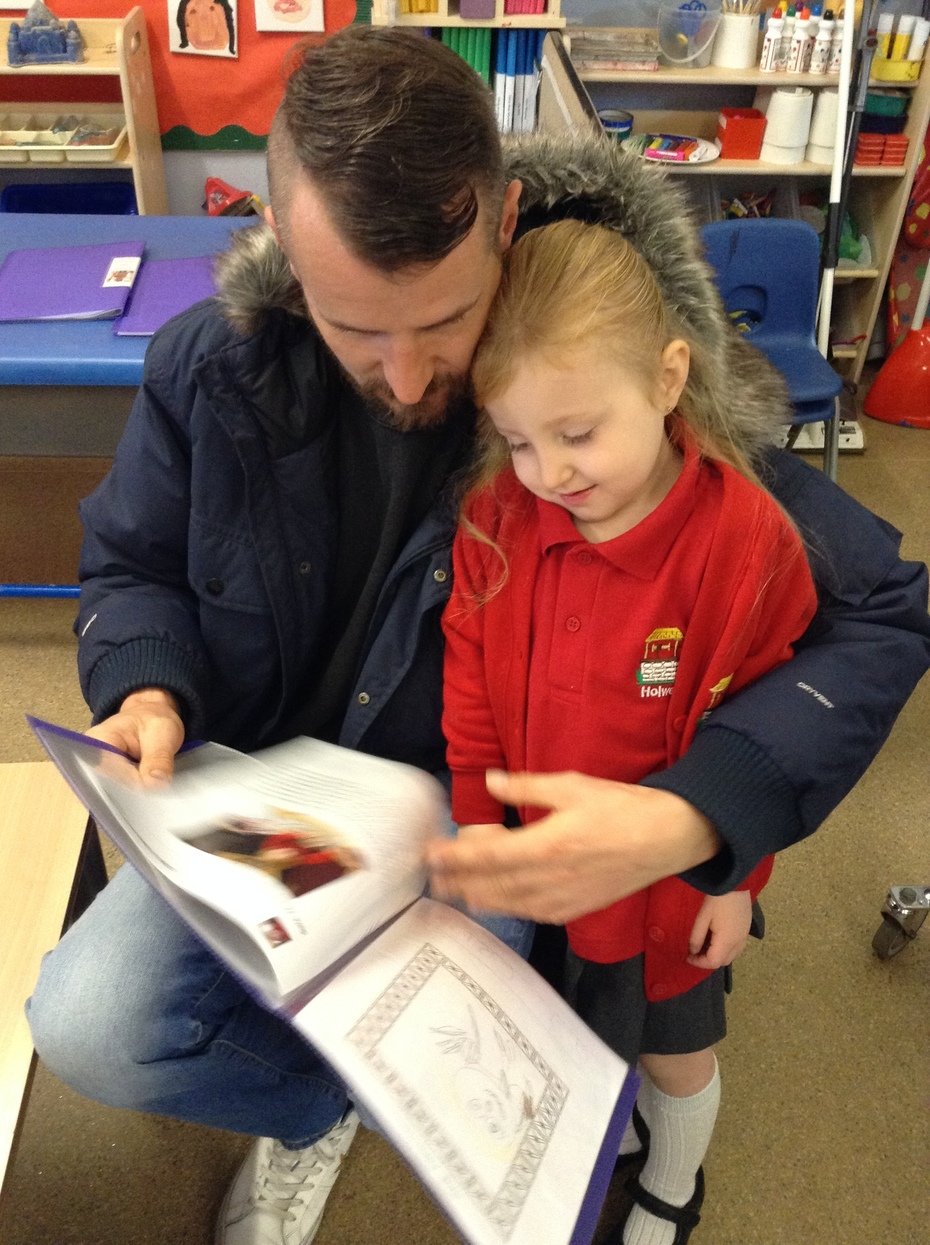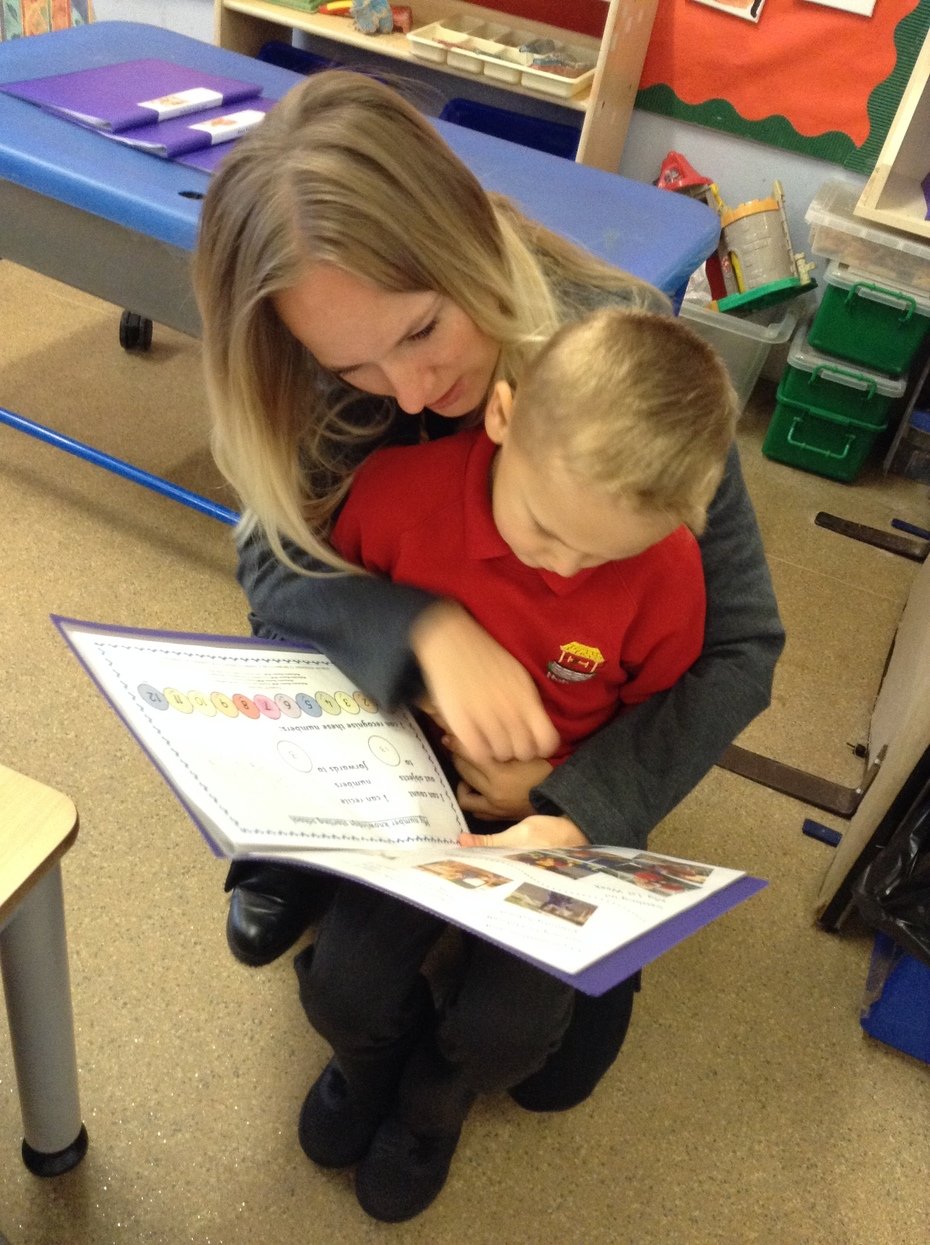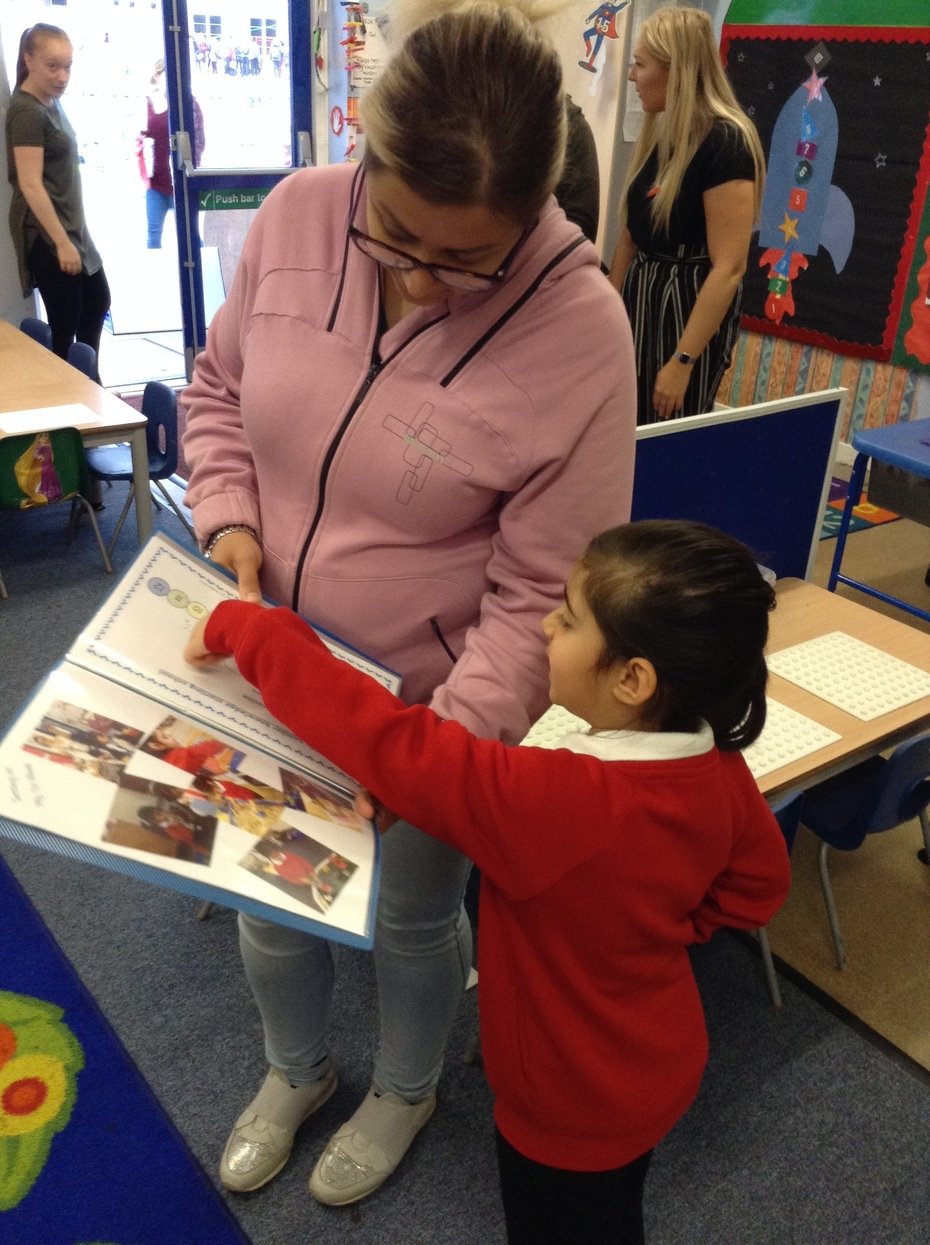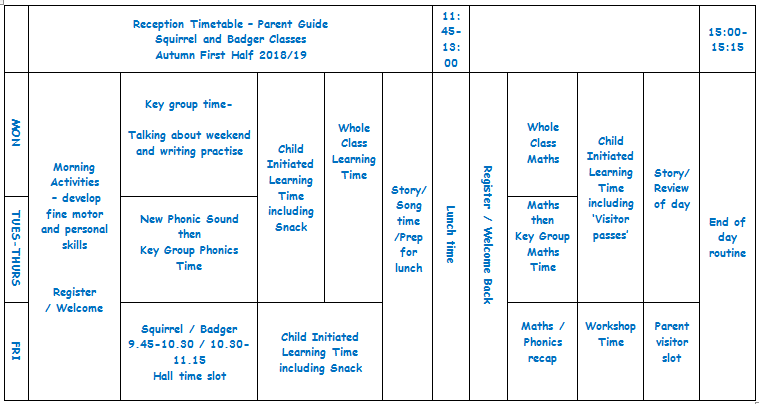 Here is a guide to our daily timetable. It is subject to change based on the interests of the children but will give you an 'in' to talk to them about their learning for the day.