Welcome to the Reception Squirrel Class Page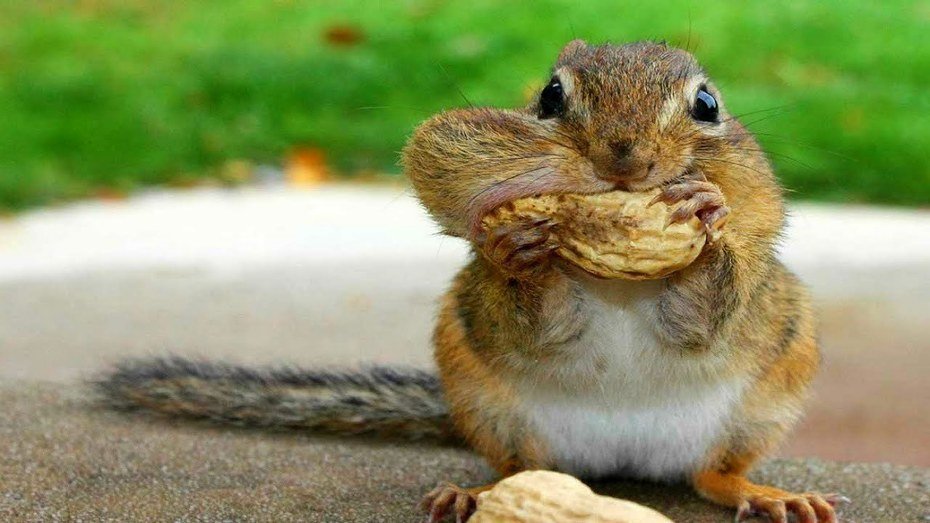 Here you will find updates and photos of learning in the Squirrel Class
We all took home our own magic trick to show our adults at home!
We chalked some magic stencils and look what happens when they got wet!
We learnt how to make a magic tree! Give me three pieces of newspaper, some tape and a pair of scissors and I will show you...
WOW what a fantastic trip to Woburn. The children all were super. Here are some of the animals we saw,,,
Some videos from our last rehearsal.
Wow! what a lovely trip to Mill green museum.
Science Week in Squirrels - Does it sink or float? Is it magnetic?
We love showing our climbing and gymnastic skills!
Some of the parent feedback from the 'Phonics Stay and Watch':
"Lovely to be able to see how far She has come with her phonics and handwriting. Thank you for inviting use in to watch!"
"It's been lovely to share a phonics lesson with my child. Great team work between teachers and children."
"It is nice to see the way the children are learning and what I can do at home to help with learning the letters."
"We learn phonics every day at home. Very proud of how far he has come along."
"She has settled very well. After her nursery she was a bit confused but now she is so happy to be here. Thank you. Mum."
Numicon
We will be using Numicon in our maths sessions, a brilliant resource which helps the children to gain a really good understanding of number. An example number line is below so that you know what your child is talking about if they come home mentioning Numicon...or unicorns as some of them have been referring to it!

Home-School Exchange- What you can do
The Home- school exchange about your child's learning is very important at this stage in your child's development. Please keep us updated on the latest medical information, worries or struggles your child encounters at home as we will inform you should they arise.
We also love to celebrate achievements. We invite you to share any 'magical moments' for us to print out to add to your child's learning journey by email. Please title your email with: Name of child - Magical moment and send to squirrels@holwell.herts.sch.uk Please note this email address is only set up for the receipt of magical moments and will not be replied to for any other issues.
A magical moment may include photos and are significant achievements or skills you have observed your child do, or may sometimes include special events or outings. Useful magical moments could be based on- imaginative play, your child's observations of the natural world on an outing, solving problems, their physical development, sporting talent or challenges overcome- dressing themselves, reading or writing for example. Please write about what you observed and what your child said that was significant. We cannot use photos without descriptions. We ask that you send in one magical moment every half term, we also have paper templates for magical moments available at school if you would prefer to hand-write them. When we receive them we ask if the child would like us to share their achievements with the class, and the children really love to show their friends their magical moment photos when printed out or on the Interactive Whiteboard screen.
Don't forget parents and carers are invited in for a morning slot each week to support their child in settling and to have a look around. Please ensure you arrive at 8:45 am to ensure you make full use of this opportunity. Adults will be asked to leave just before 9 am. Thank you for your support in this. The children are excited by the thought of the parents seeing them completing their morning jobs. Remember this is a working classroom so please no mobile phones or photos. We look forward to seeing you.
Monday - Adults of children in RED group
Tuesday - ... in YELLOW group
Wednesday - ... in GREEN group
Thursday - ... in BLUE group
Friday - ... in PURPLE group
Well done to All Colour Group parents and carers! The children and adults in Squirrels really appreciate you taking the time and showing interest in the children's work. If you are either unable to make your slot or mornings in general please speak to the class teacher.
SEE YOU NEXT WEEK!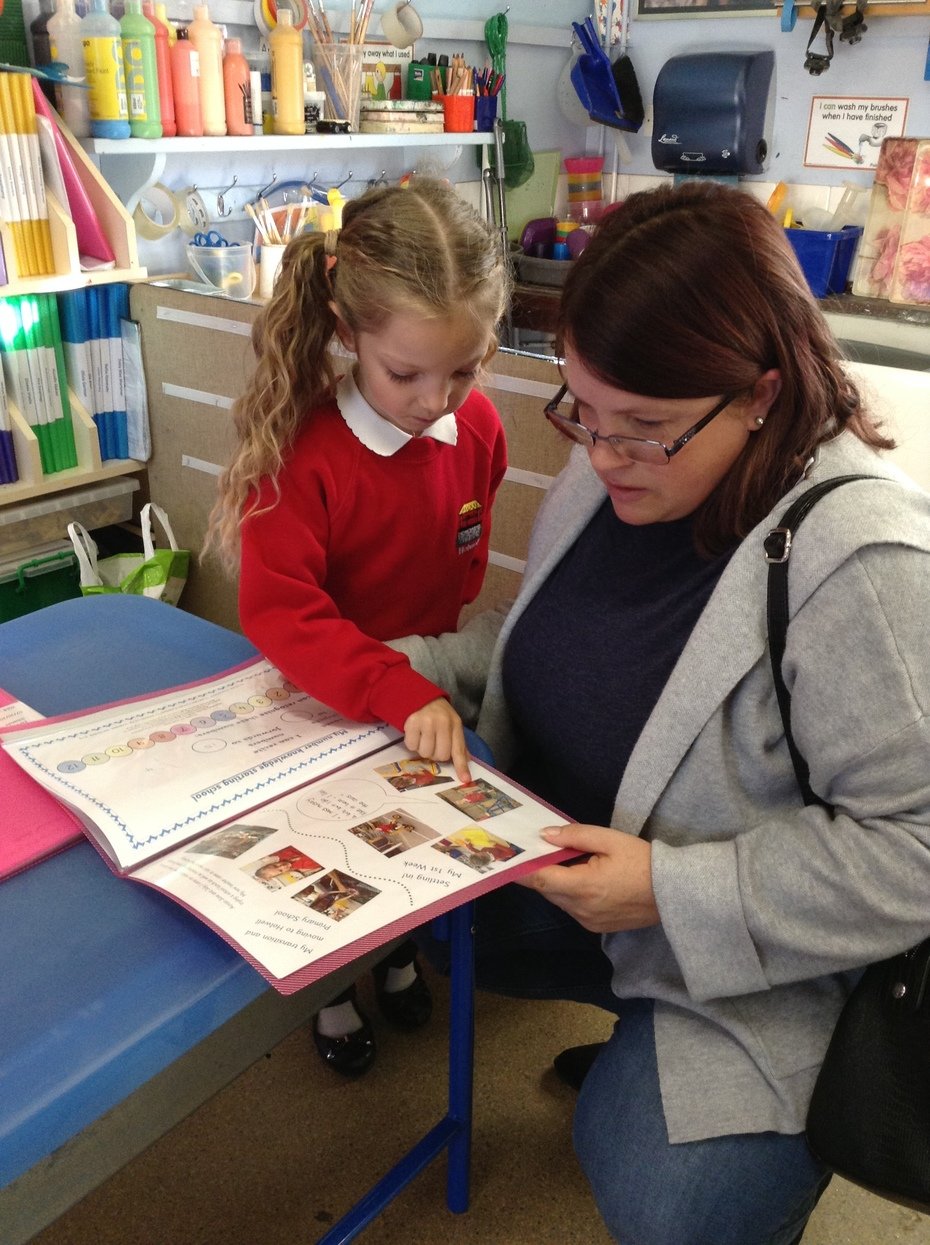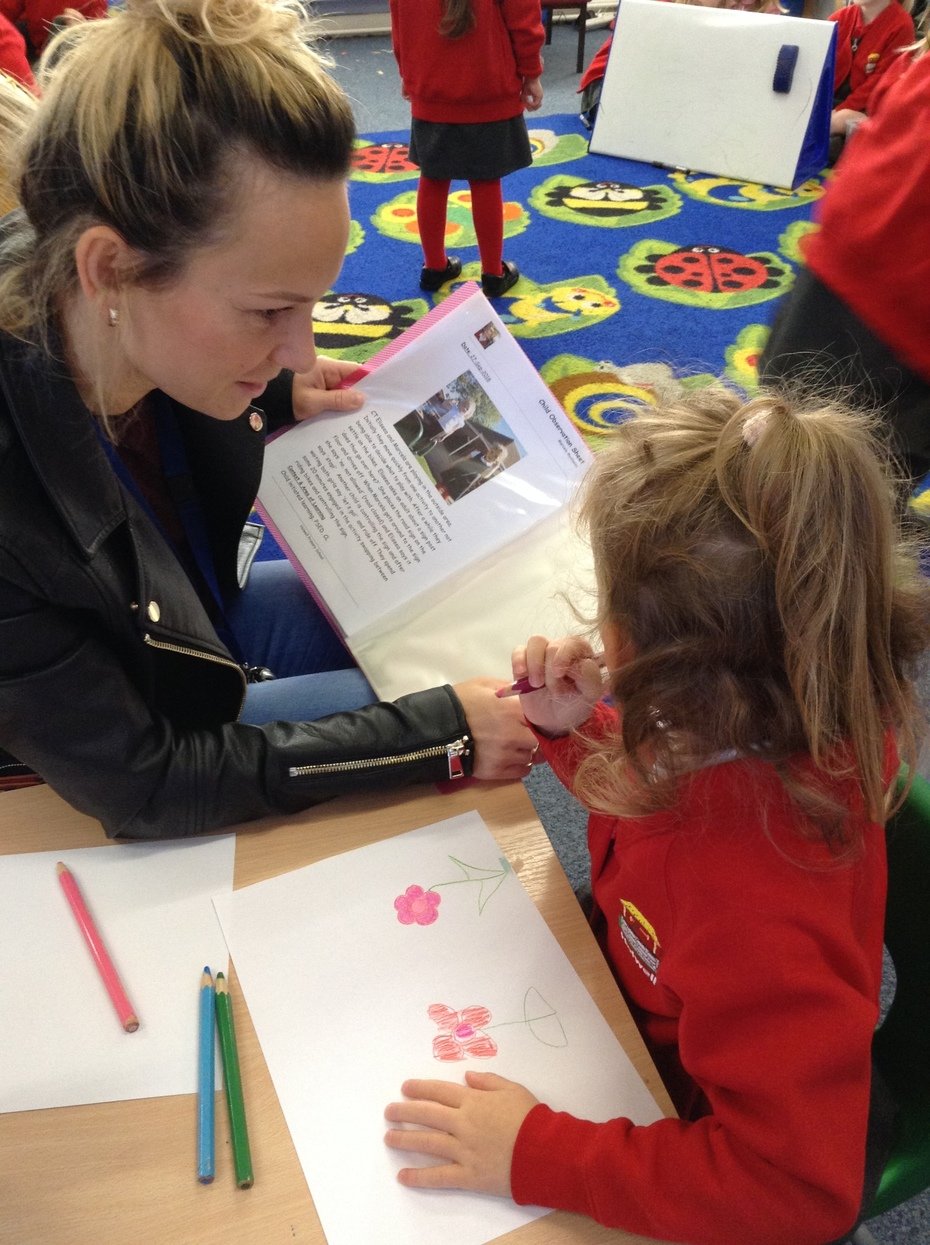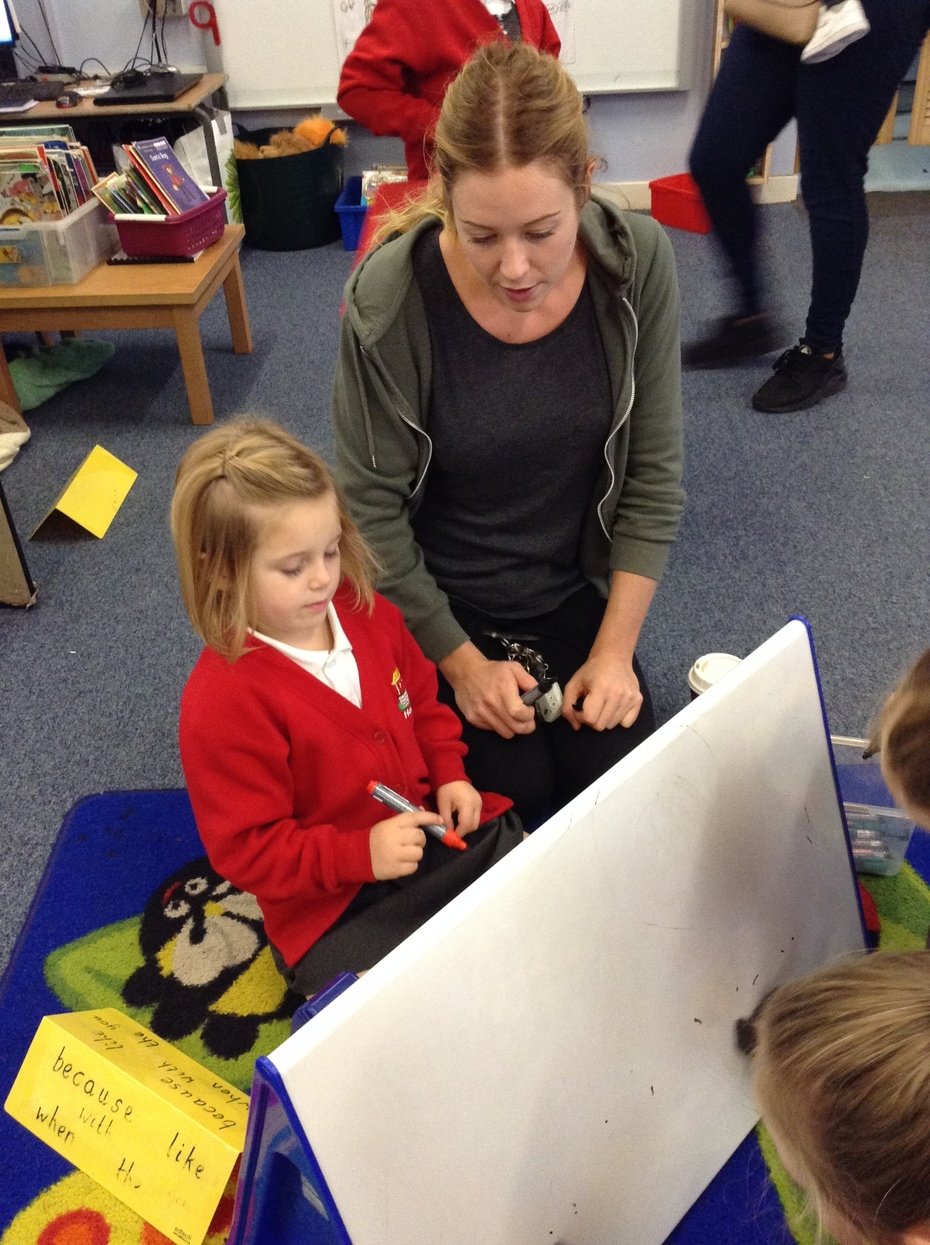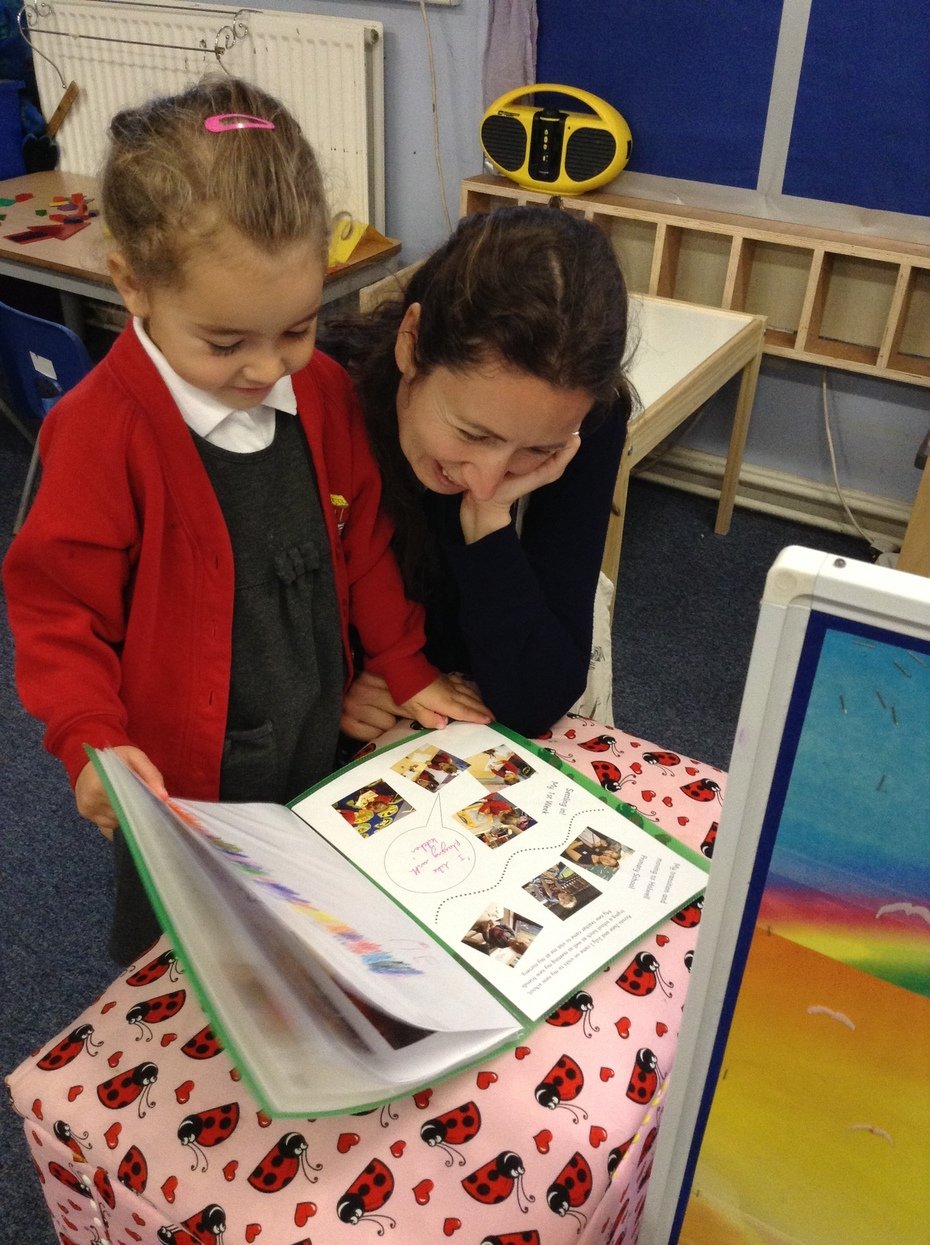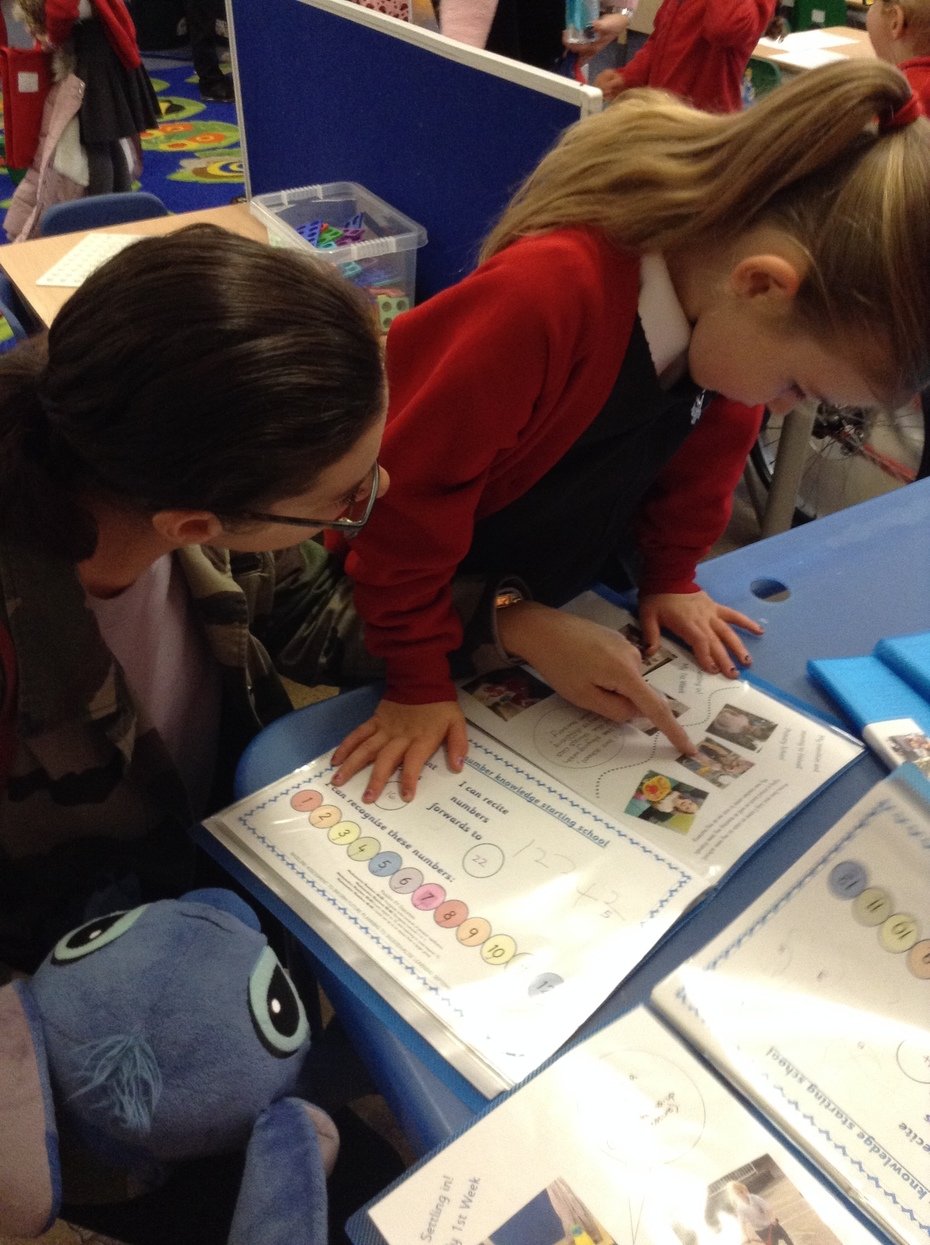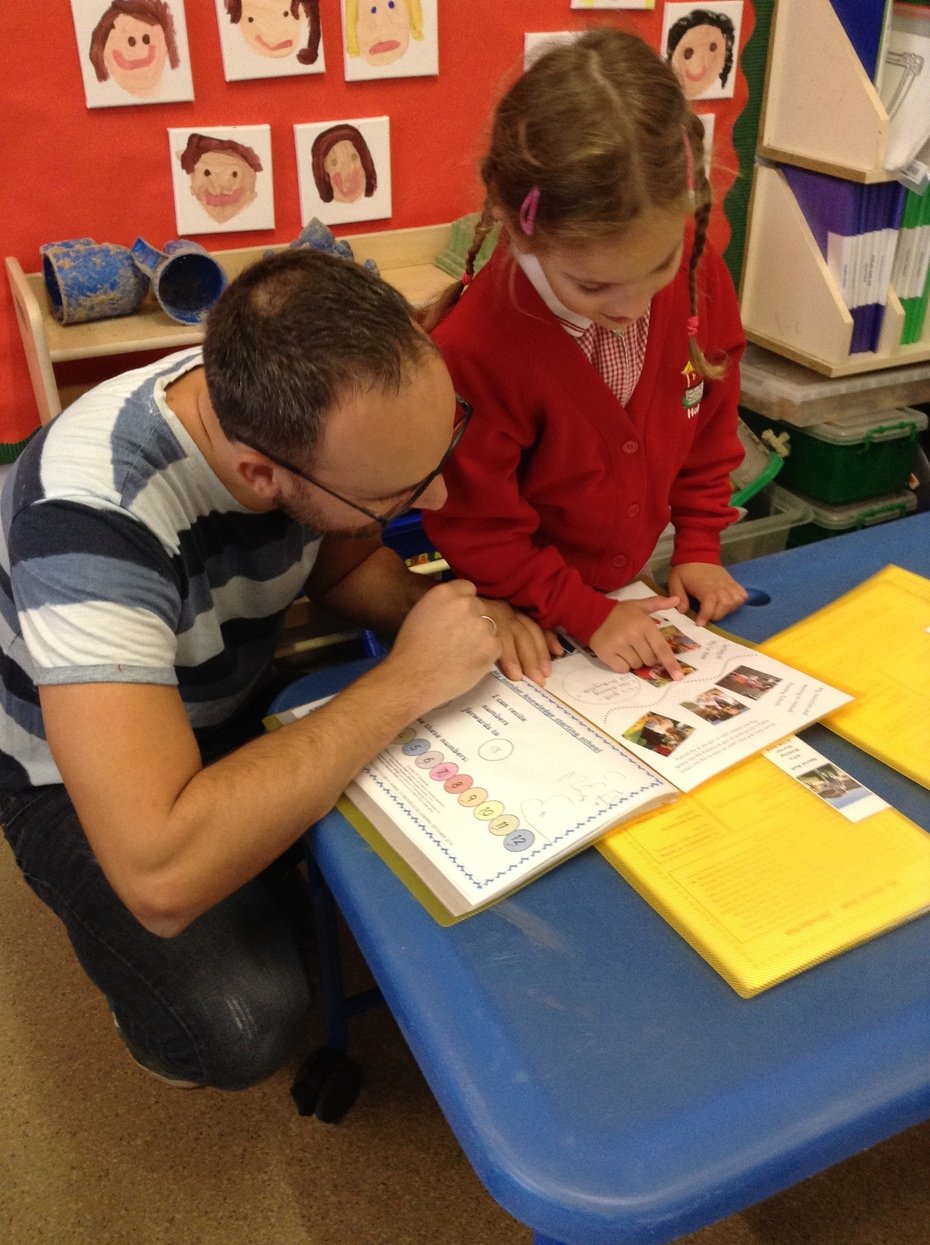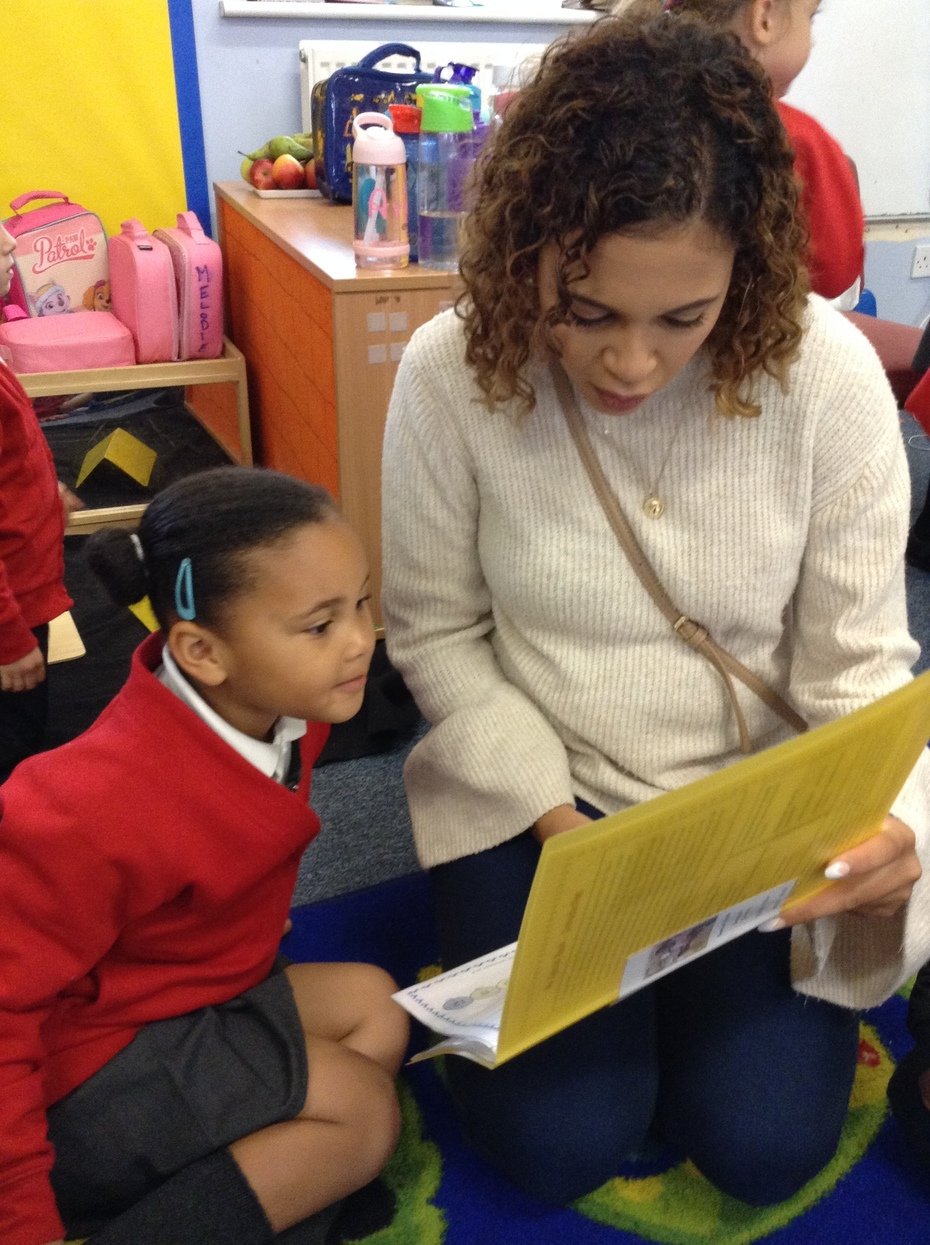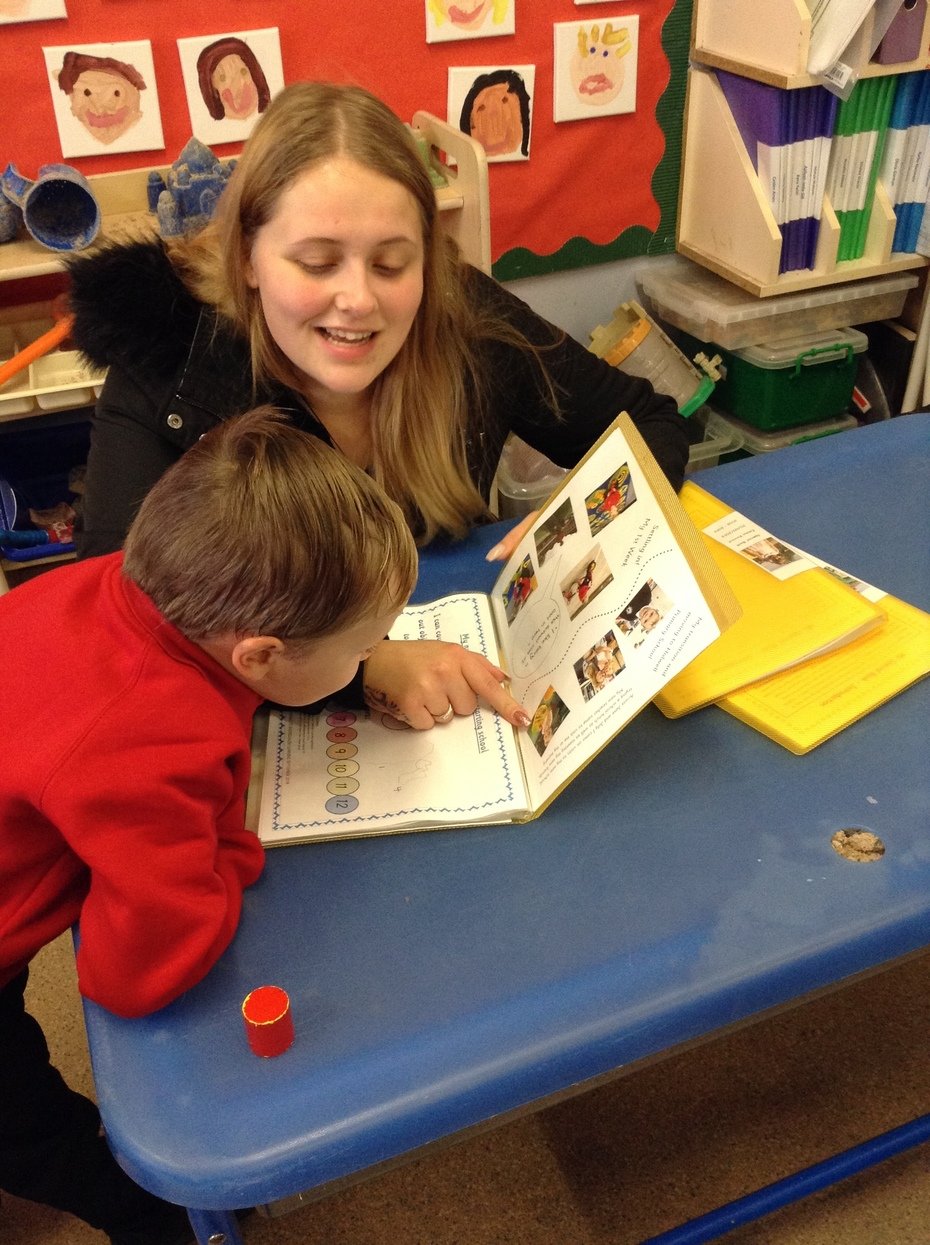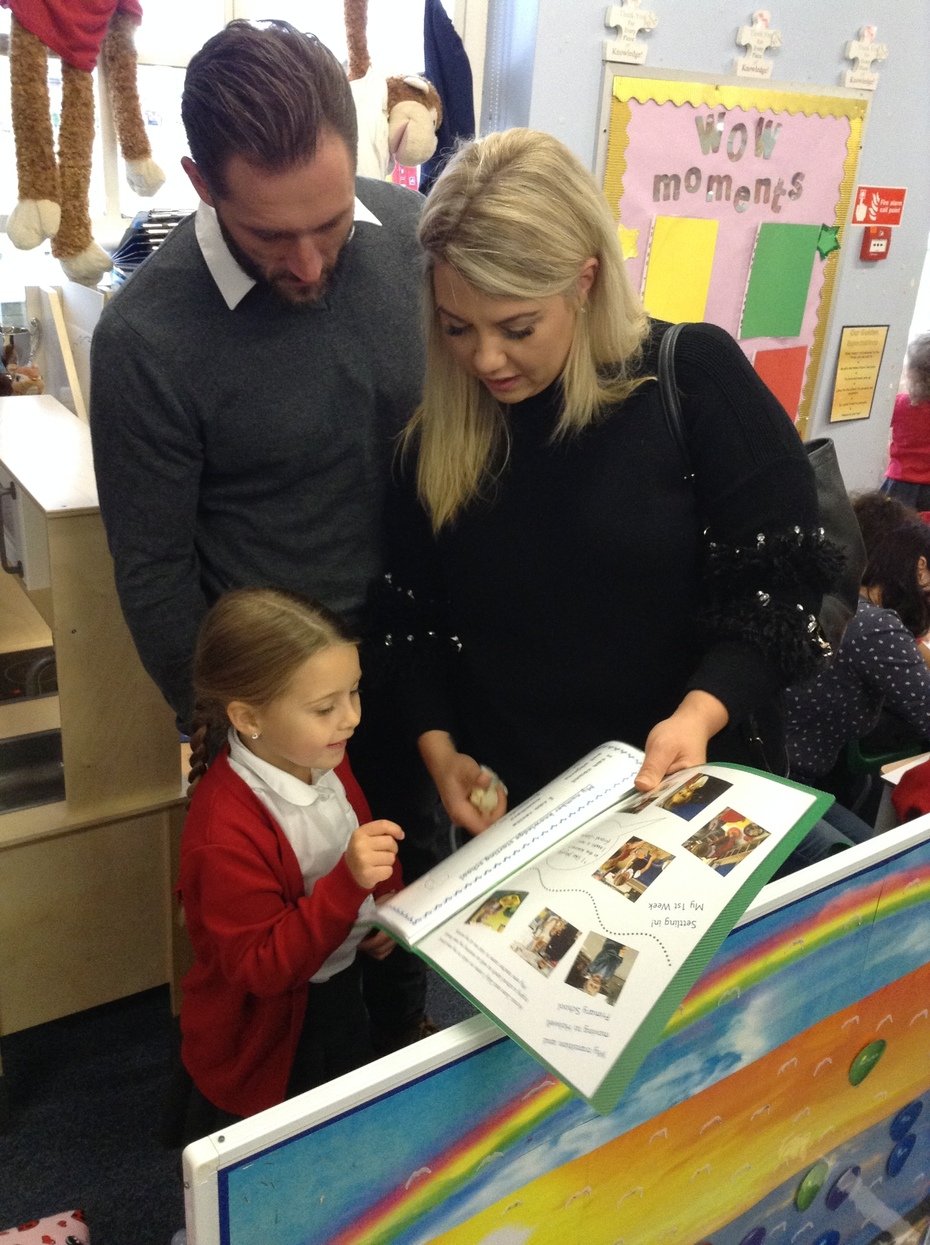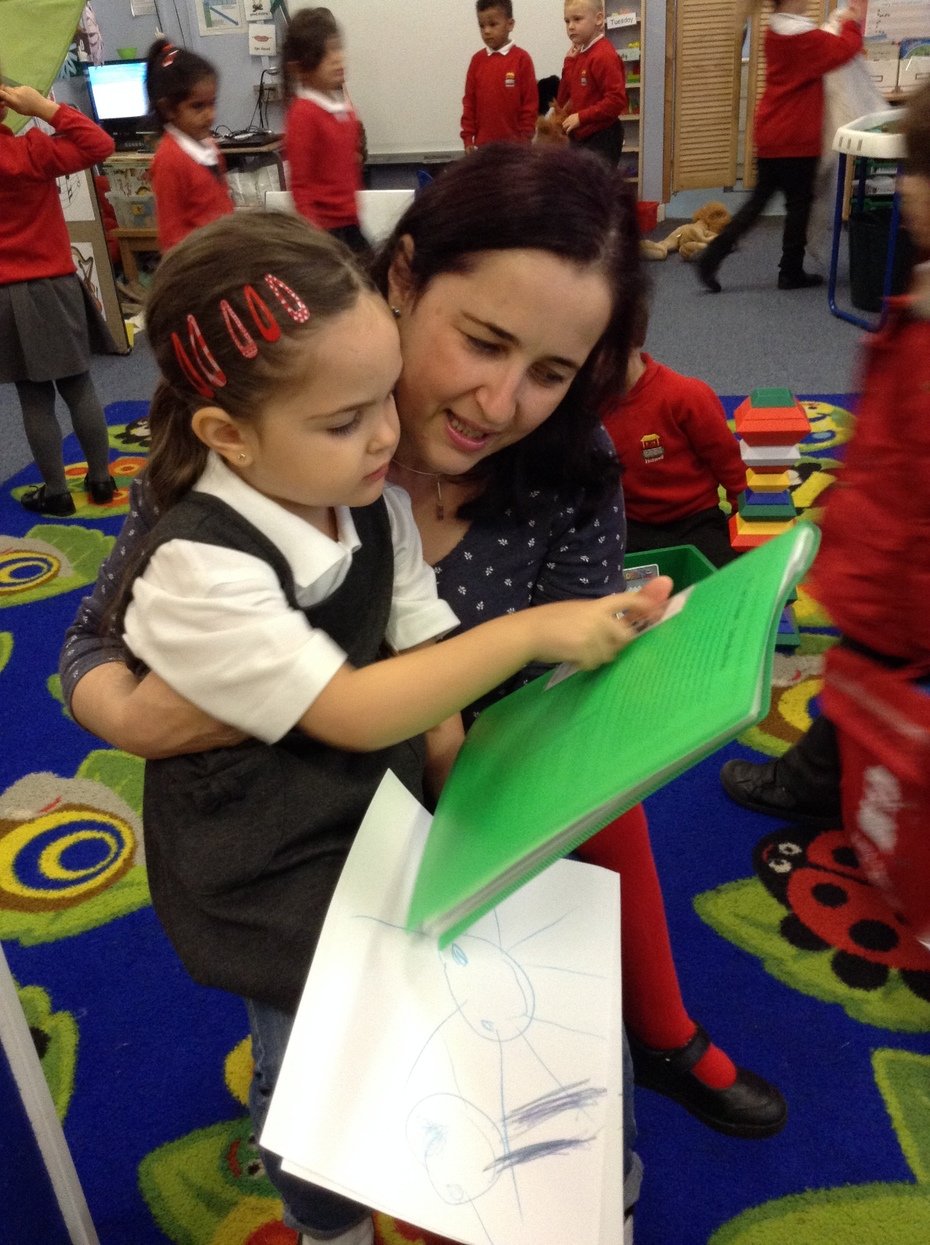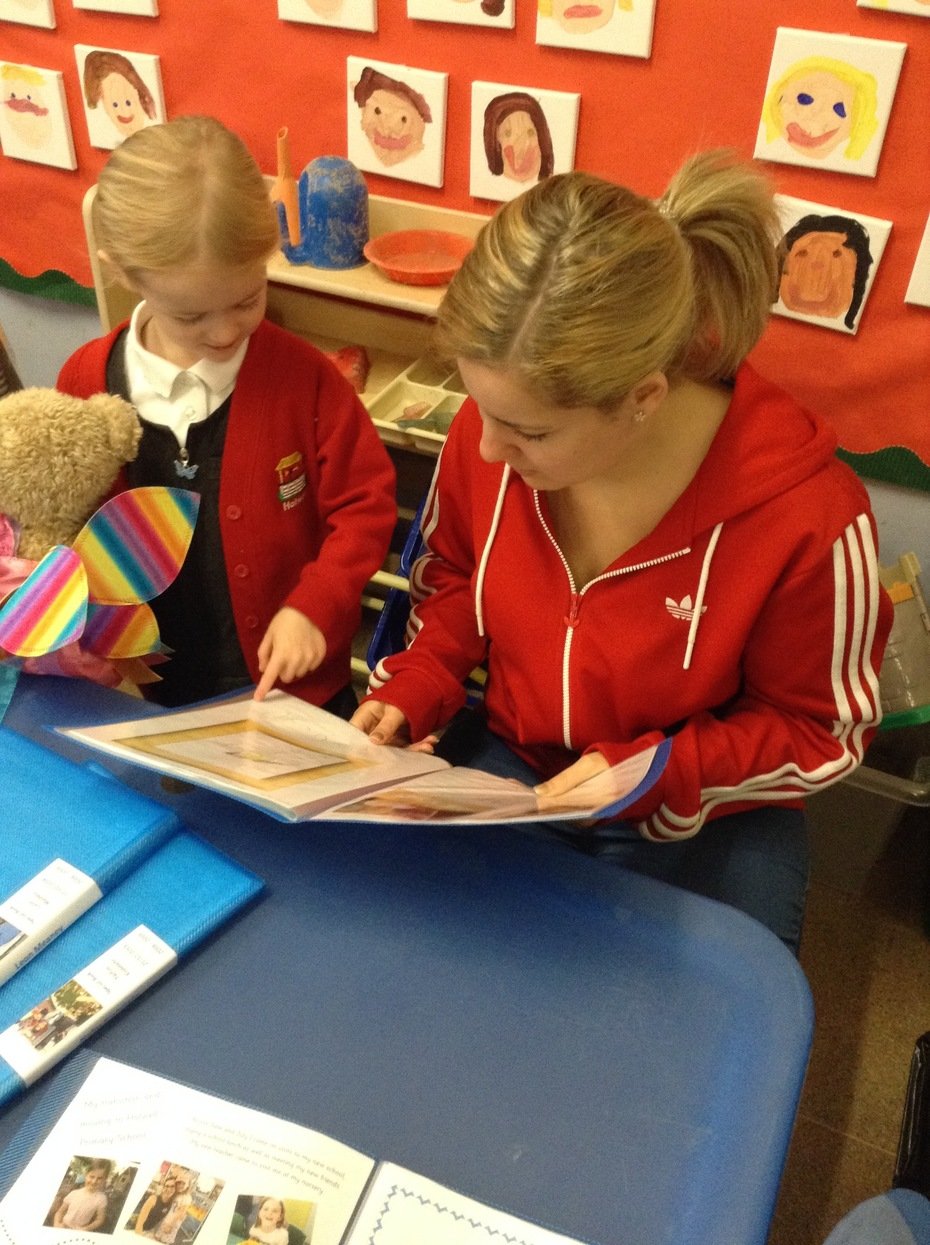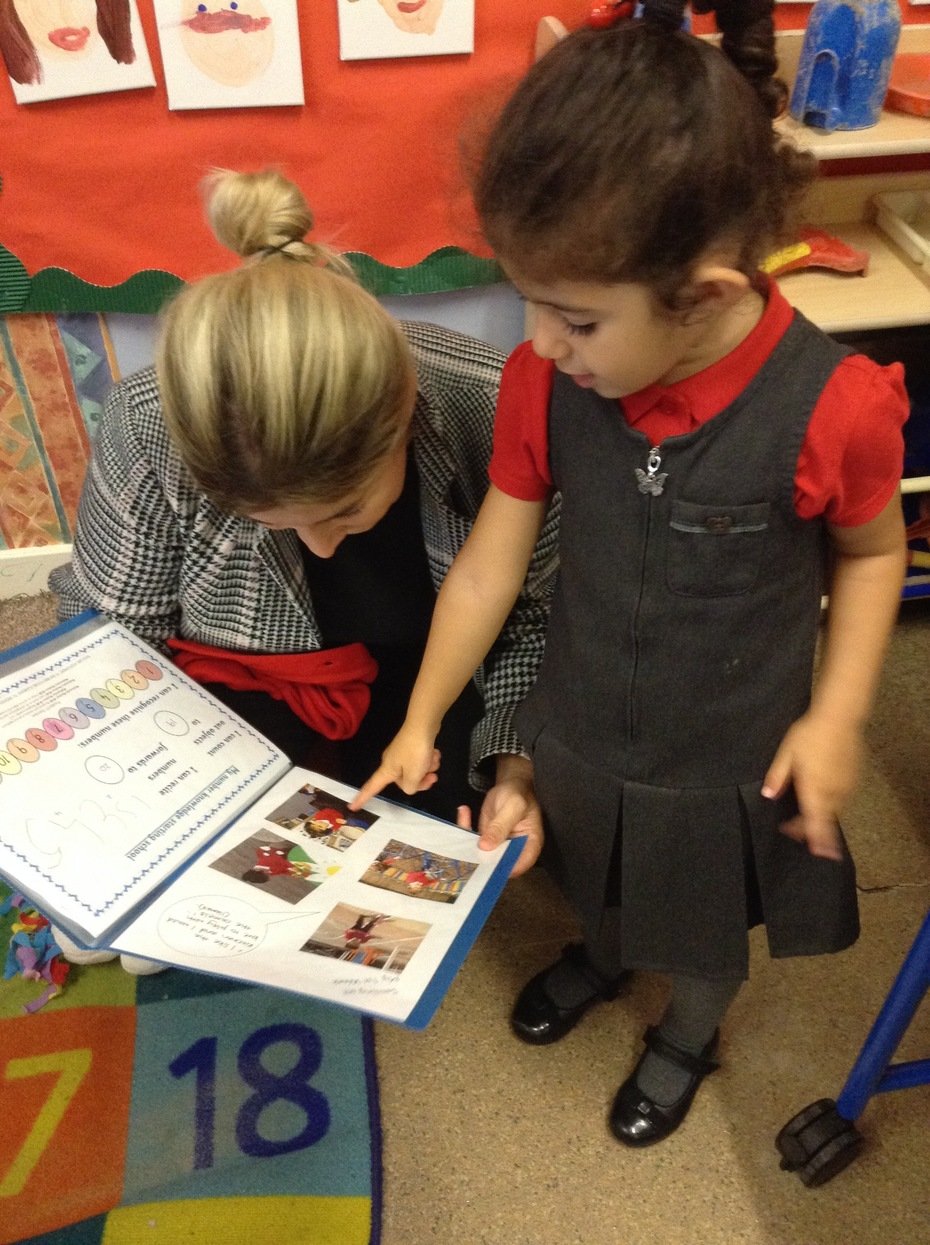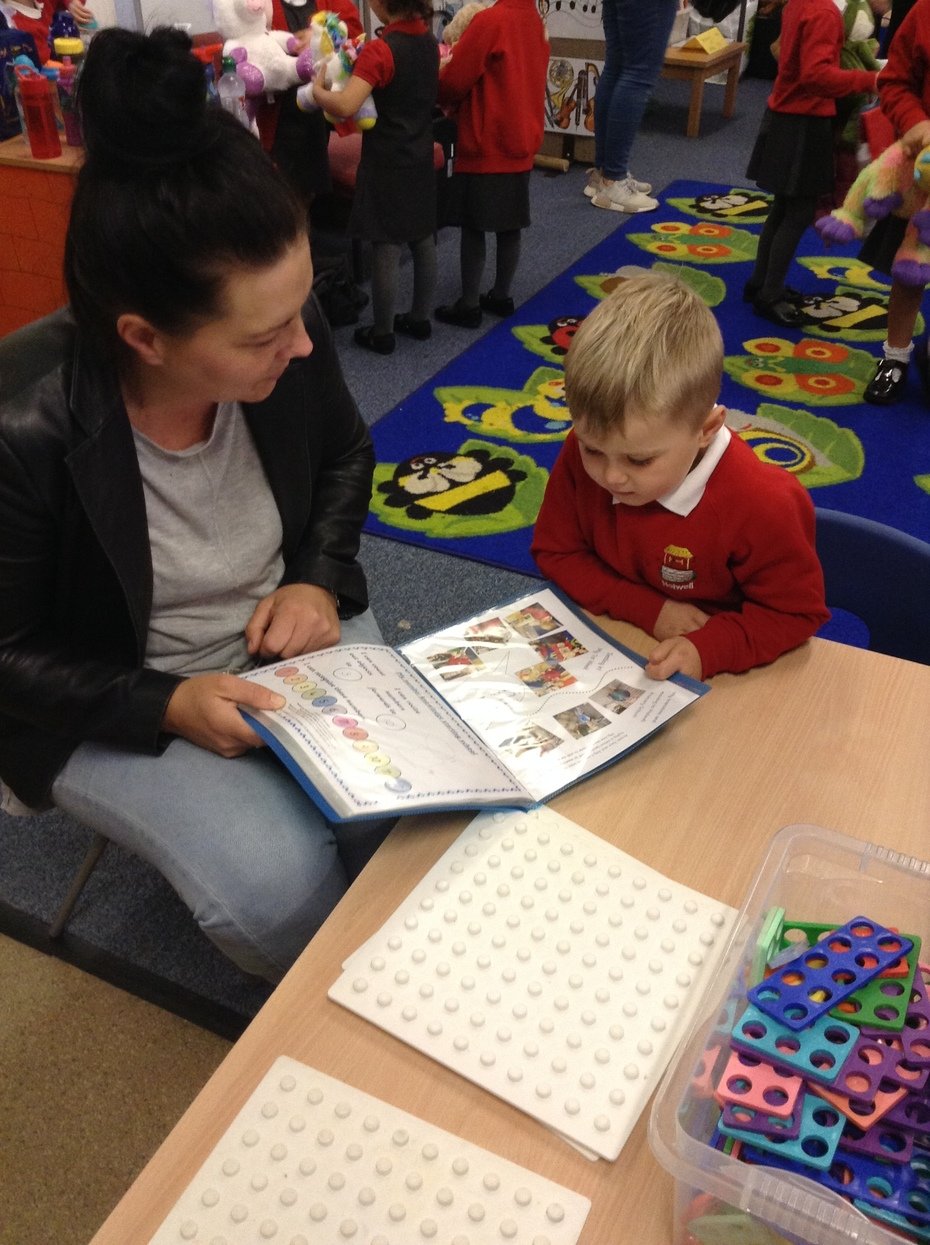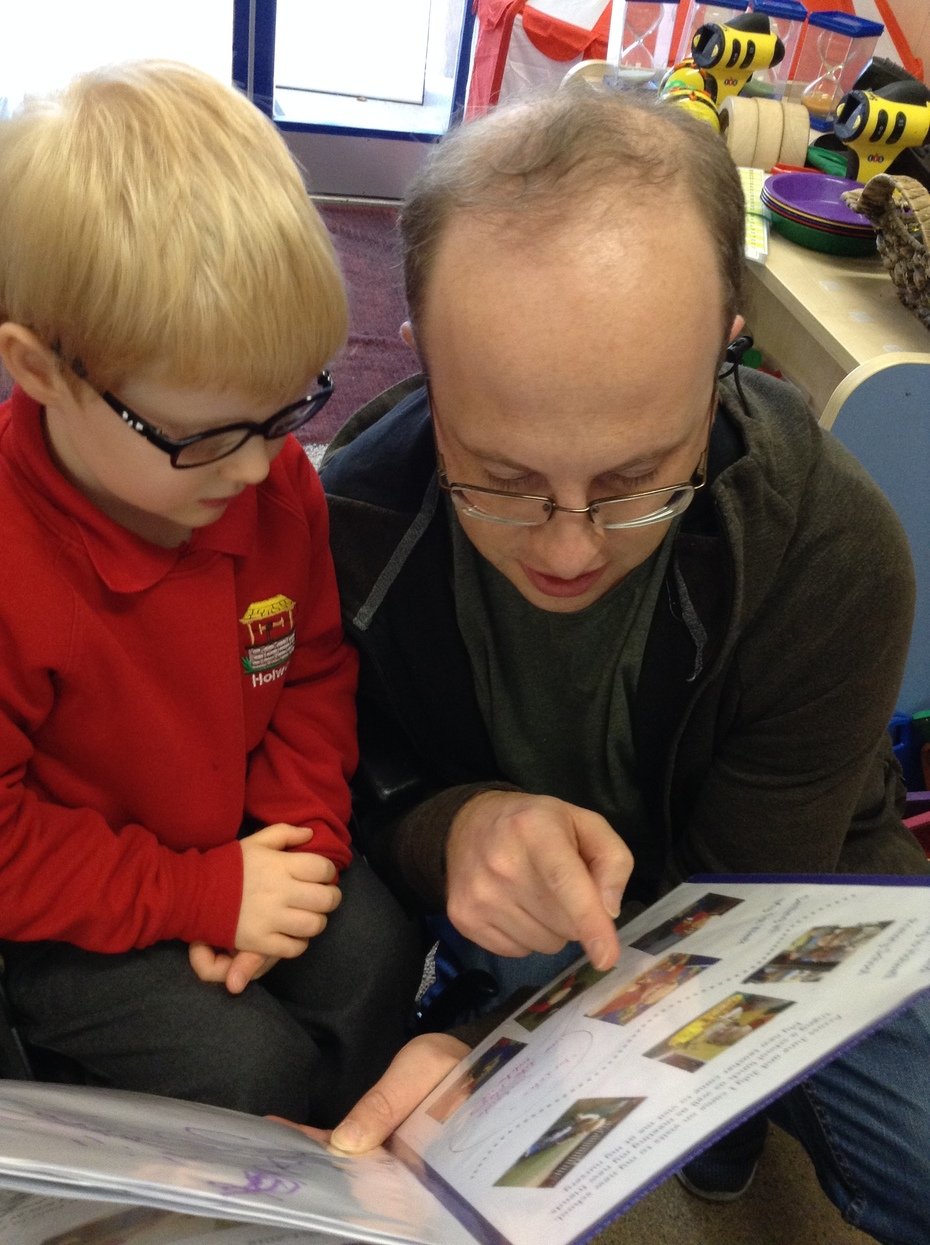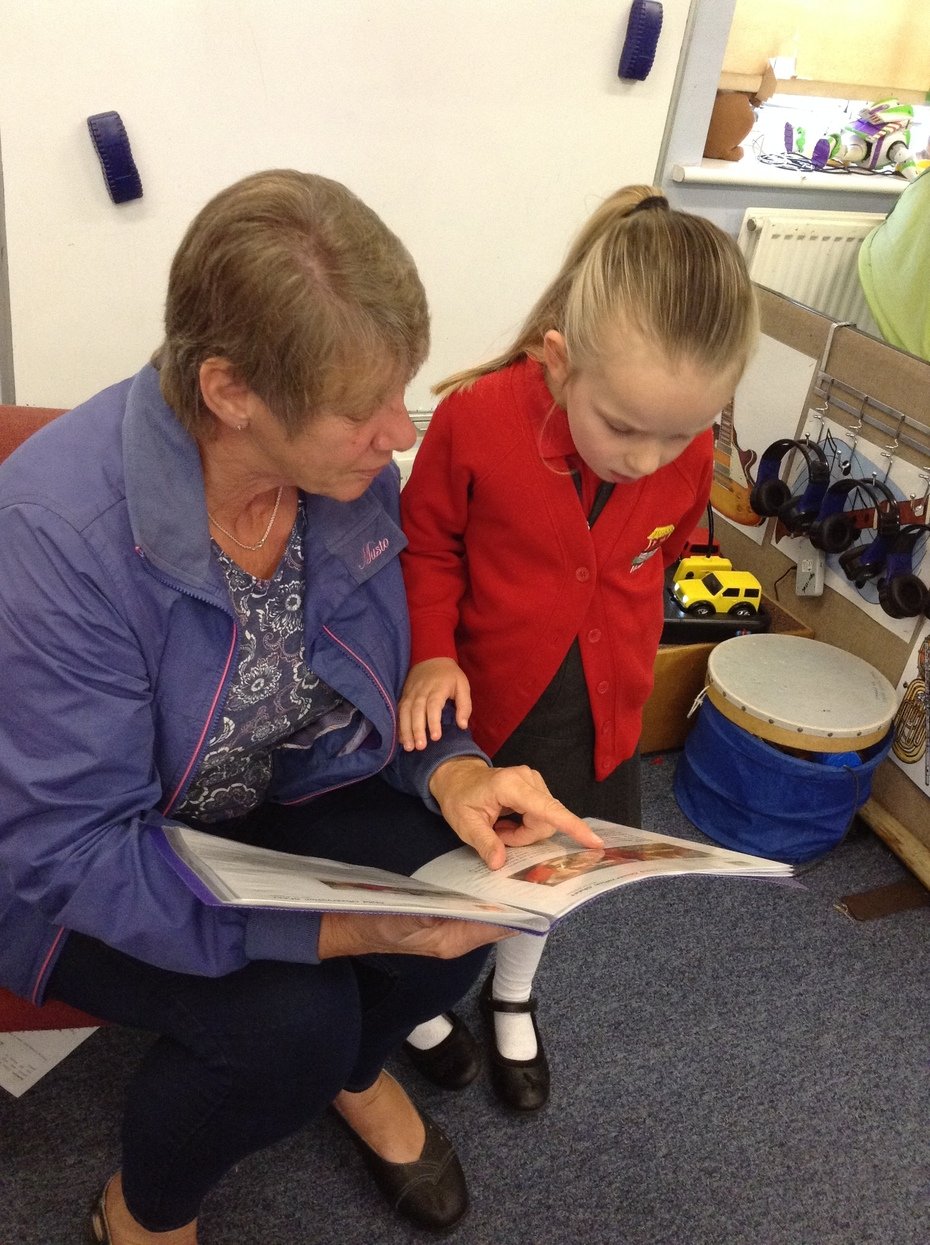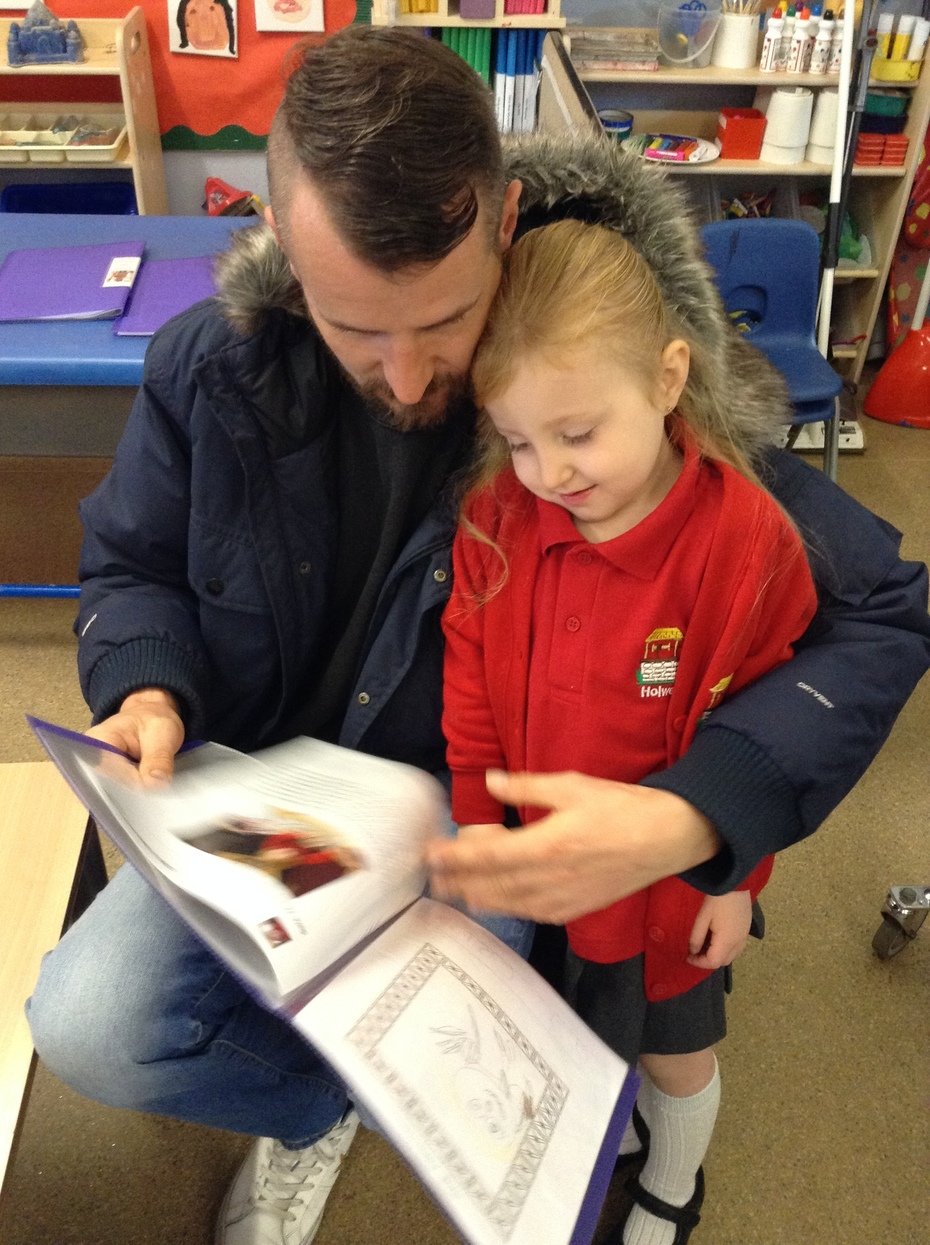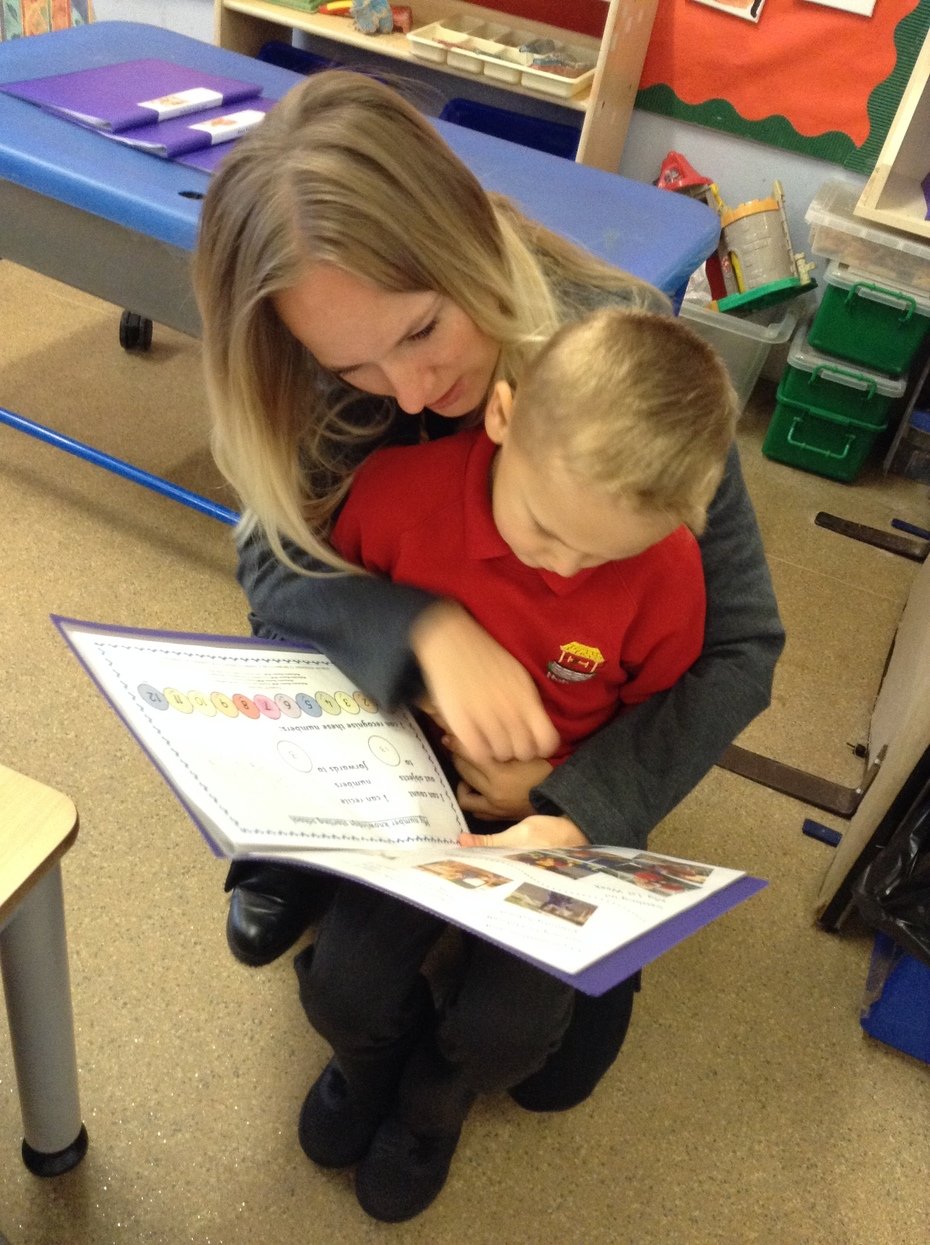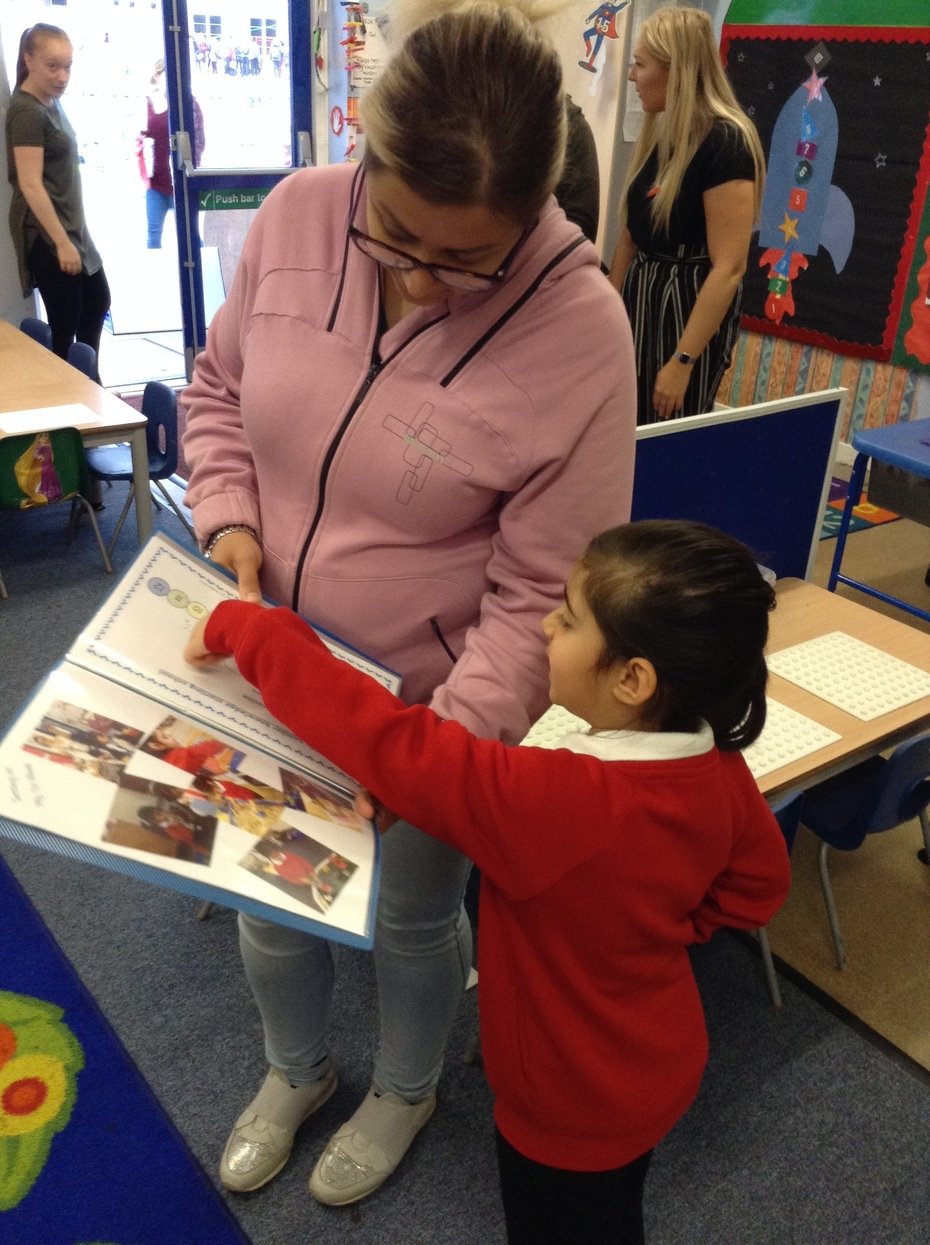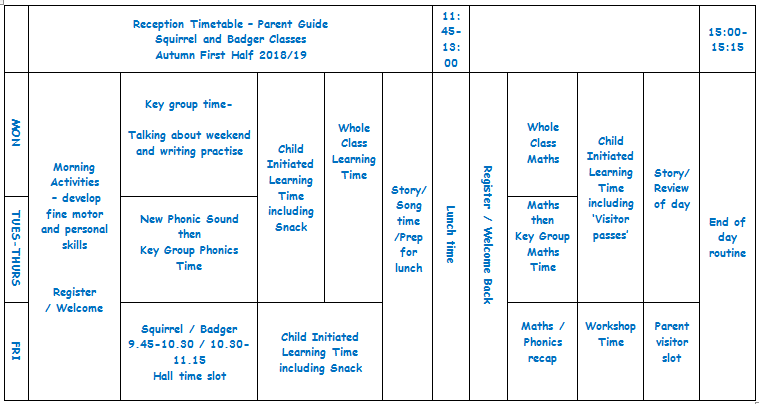 Here is a guide to our daily timetable. It is subject to change based on the interests of the children but will give you an 'in' to talk to them about their learning for the day.