Welcome to the Reception Squirrel Class Page.
Here you will find updates and photos of learning in the Squirrel Class.
We have been looking at the passage of time. We have discussed the days of the week as well as vocabulary such as yesterday, today and tomorrow. Can your child remember what day it is today and what day tomorrow will be etc?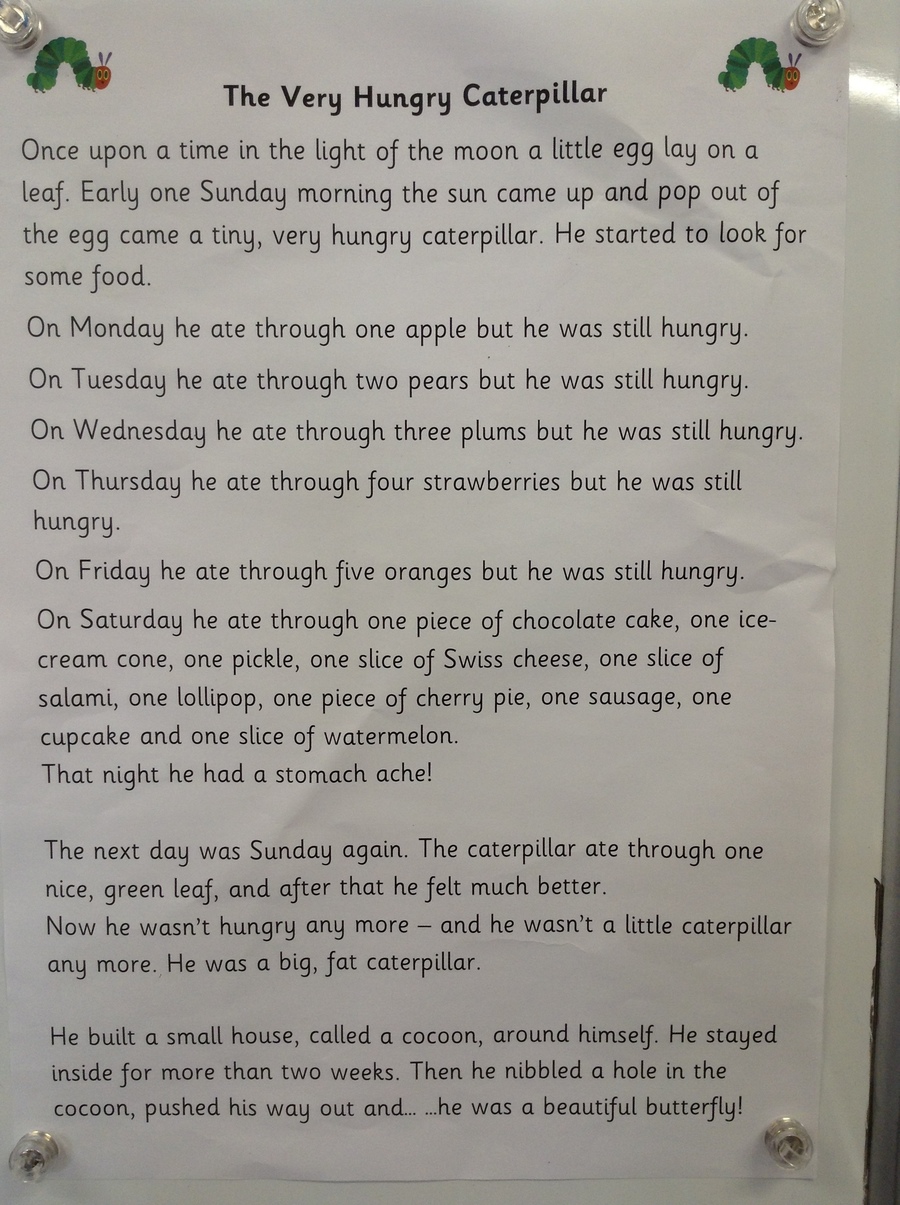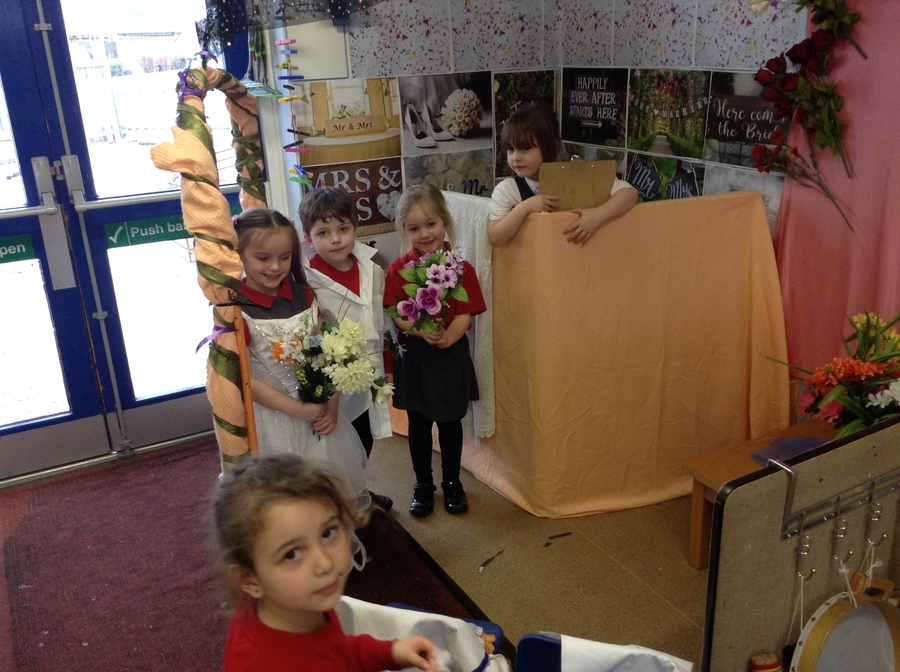 Wow! What fantastic costumes for World Book Day! Can you guess who we came as and what book?
FUN IN THE SNOW! FUN IN THE SNOW! FUN IN THE SNOW!
.
Reminders of upcoming dates
Thursday 29th March - Last day of term. School closes at 1:30 pm
Learning Llamas
During this week the children in Squirrel class will be introduced to 'Learning Powers' which are year group specific. This is to help the children understand what makes a good learner. In Reception we have 'Learning Llamas'. There are five different kinds of Learning Llama;
Sensible Llama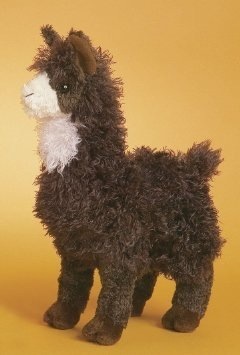 Listens and follows instructions from adults
Is kind and gentle to others
Uses walking feet and an indoor voice in class
Use toys and equipment sensibly
Sharing Llama
Takes turns with toys and asks others nicely
Does not get upset when they have to share
Shares ideas and knowledge
Knows when to share
Talking Llama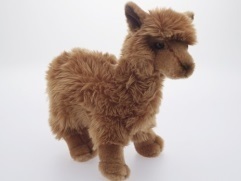 Asks questions and listens when others are talking
Confident to speak to grown-ups and friends
Sticks to the point
Doesn't interrupt
Independent Llama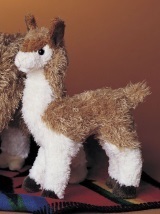 Knows where to find things they need
Has and follows their own ideas
Tries before asking for help
Knows where they want to play and learn
Have a go Llama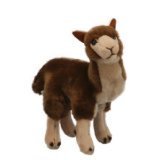 Tries new activities
Keeps on trying even when it's tricky
Encourages others
Has pride in their work
These are all skills that contribute to a positive experience for your child in class.
Your child may come home talking about the Llamas. Please take the time to discuss each one and how they might display or show that Learning Behaviour in Reception. Many thanks for your continued support. Please feel free to come and say hello to the Llamas when you pop in during your colour group morning slot.
Here are some photos from our 'Chinese Food Tasting'.
.
We had a fantastic afternoon trying all sorts of different things. We tried prawn crackers, egg fried rice, noodles, chow mien, chicken in black bean sauce, spring rolls, special fried mixed vegetables, chicken balls, bean sprouts, special sauce, Chinese omelette and the takeaway gave us some chips! (We tried those too!).
Phonics Booklet
The children will have brought home this week a phonics booklet that is pitched at the level they are currently working at. Please practise these sounds at home.
If you have a Set 1 booklet please concentrate on quick recall of the sounds and the formation of each letter.
If you have a Set 2 booklet concentrate on the children recognising the sound and being able to apply this knowledge to read each word.
These booklets should be practised over and over again. Many thanks
NEW PHONICS SOUNDS
Since the children have returned from the holidays they have begun to learn a whole new set of sounds.
Please practise this sound at home. These sounds provide the children with all the sounds needed to phonetically sound out any word. This will really give them renewed confidence when writing and take them on from writing one word labels such as 'dog' which they have been doing using the sounds they already know. Below are all the Set 2 sounds and words to practise reading.
Below is a video that shows you how all sounds we will be learning are to be pronounced. It features a five year old girl who has learnt all the sounds. Holwell Primary is not responsible for the content on external websites
Numicon
We have been using Numicon in our maths sessions. It is a brilliant resource which helps the children to gain a really good understanding of number. An example number line is below so that you know what your child is talking about if they come home mentioning Numicon...or unicorns as some of them have been referring to it!
We have been exploring odd and even numbers, investigating different ways to make 10 and beginning to do some addition sums using the shapes. This resource also links well with the Cbeebies programme, Number Blocks which I'm sure some of your children will be familiar with. Perhaps you could watch an episode together.

We have an exciting new role play for this term... It's a car garage! If you have any spare car accessories or objects that you would like to donate to our role play please bring them in. We especially need real tools such as wrenches, spanners and socket sets. Thanks
Below is a photo of a resource we are using in class to assist the children remembering and recognising the numerals to 10 and then on to 20. The children are mostly confident in counting to 20 out aloud by rote but are unable to reliably recognise the digits that make up the number. We count the apples to check the number we have said is correct. You could practise at home using pasta as apples and write the numerals on post it notes.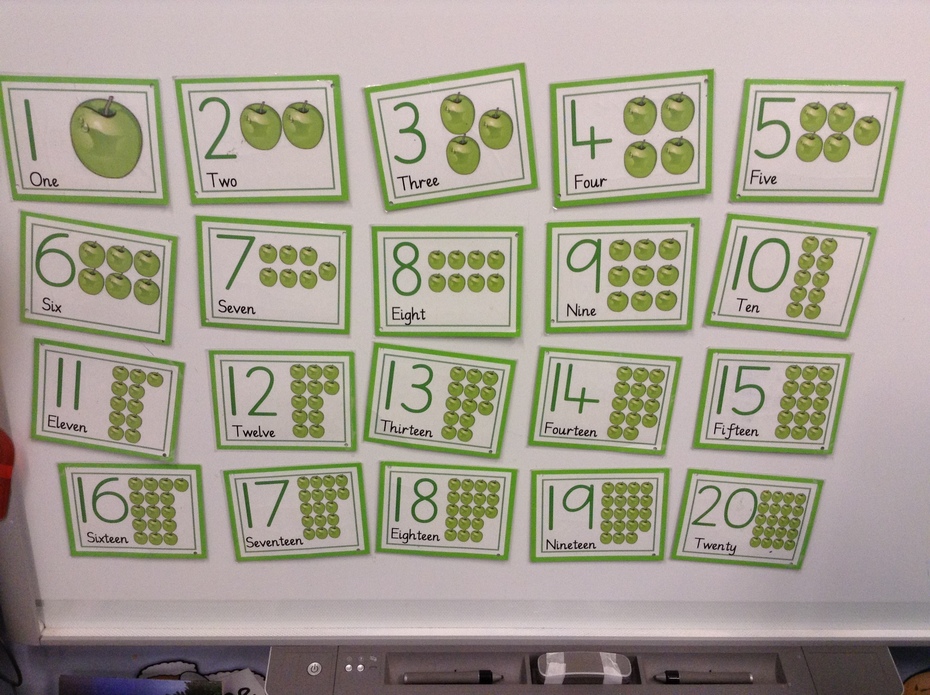 Home-School Exchange- What you can do
The Home- school exchange about your child's learning is very important at this stage in your child's development. Please keep us updated on the latest medical information, worries or struggles your child encounters at home as we will inform you should they arise.
We also love to celebrate achievements. We invite you to share any 'magical moments' for us to print out to add to your child's learning journey by email. Please title your email with: Name of child - Magical moment and send to squirrels@holwell.herts.sch.uk Please note this email address is only set up for the receipt of magical moments and will not be replied to for any other issues.
A magical moment may include photos and are significant achievements or skills you have observed your child do, or may sometimes include special events or outings. Useful magical moments could be based on- imaginative play, your child's observations of the natural world on an outing, solving problems, their physical development, sporting talent or challenges overcome- dressing themselves, reading or writing for example. Please write about what you observed and what your child said that was significant. We cannot use photos without descriptions. We ask that you send in one magical moment every half term, we also have paper templates for magical moments available at school if you would prefer to hand-write them. When we receive them we ask if the child would like us to share their achievements with the class, and the children really love to show their friends their magical moment photos when printed out or on the Interactive Whiteboard screen.