Welcome to the Reception Squirrel Class Page.
Here you will find updates and photos of learning in the Squirrel Class.
Tuesday 19th December- Last day of term. School closes at 1.30pm
.
WRIGGLY NATIVITY PHOTOS FROM FRIDAY PERFORMANCE
Below is a video that shows you how all sounds we will be learning are to be pronounced. It features a five year old girl who has learnt all the sounds.
Holwell Primary is not responsible for the content on external websites
Today the children took home their own Phonics Advent Calendar!
Please ensure they practise these sounds over and over again so that when they return in January they know how to read and write the sounds. Remember one sound a day and no peeking!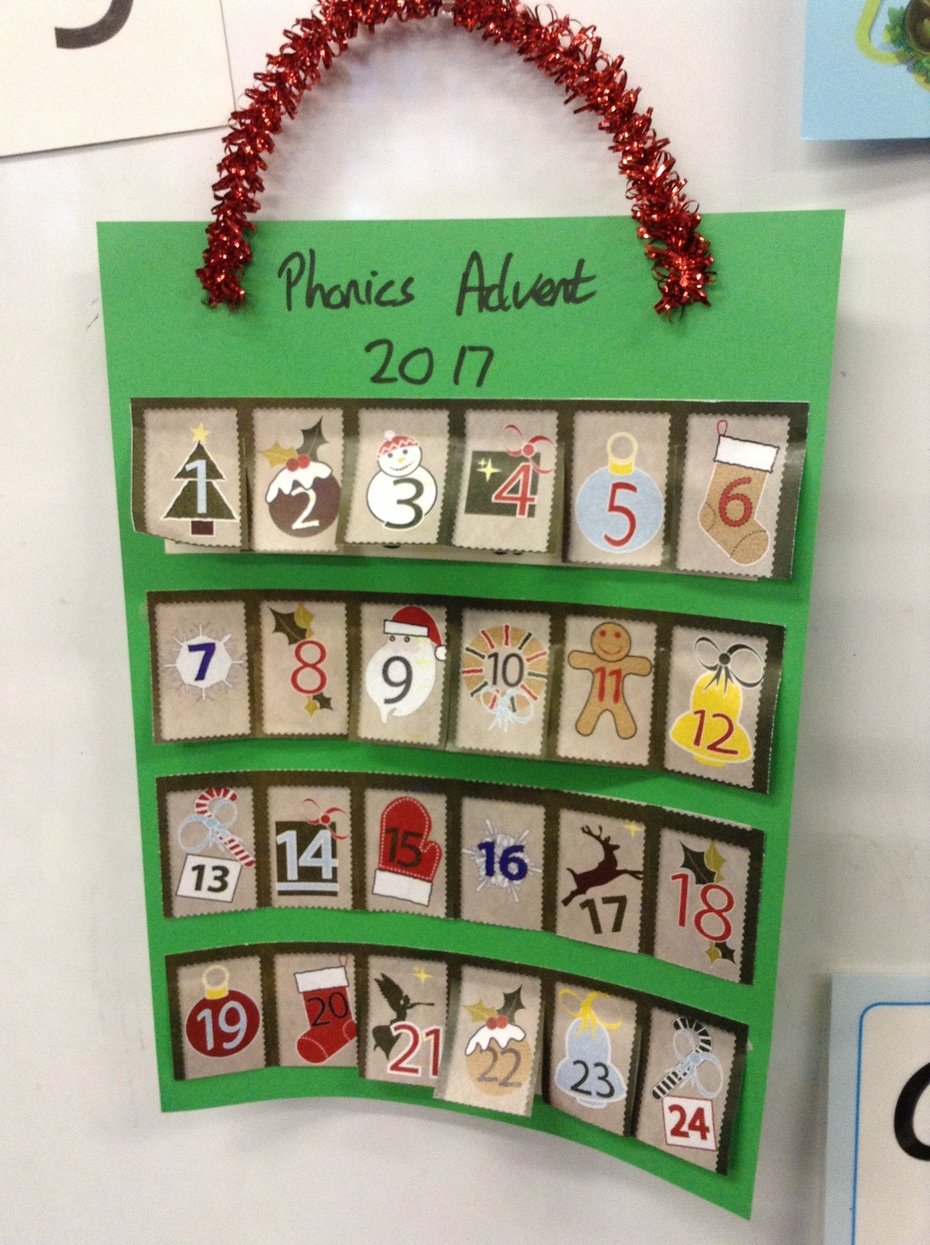 Over the next few weeks the children will be learning the story of the 'three little pigs' off by heart all the way through using actions and pictures to help remember the story. Here is a photo of the story map that we will be using. Later in the week I will add the script of the story.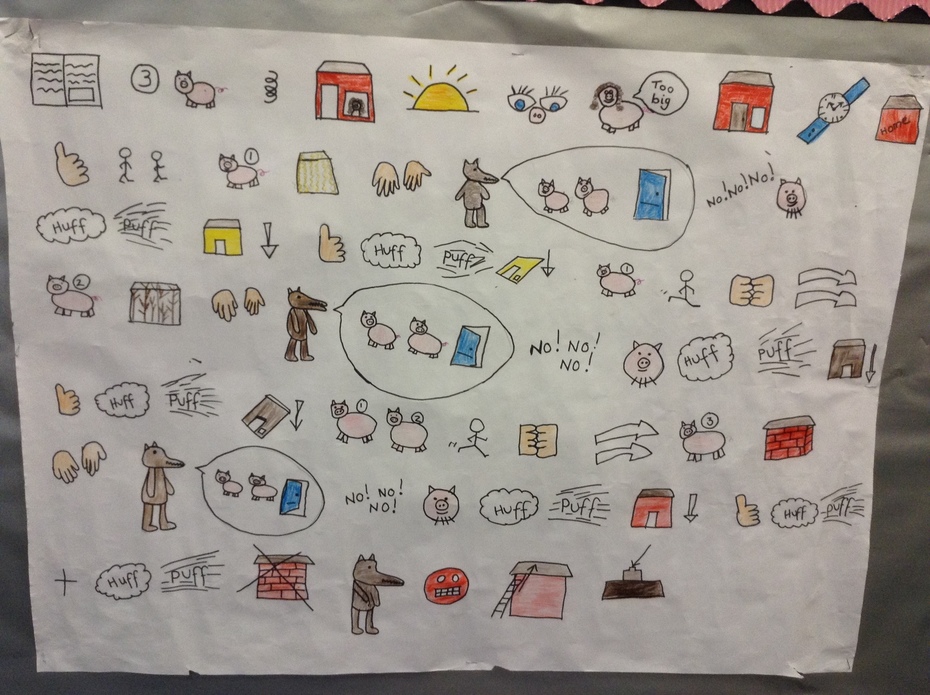 Here is the video we have used to form the basis of the actions and start learning the story.
Holwell Primary is not responsible for the content on external websites
Below is a photo of a resource we are using in class to assist the children remembering and recognising the numerals to 10 and then on to 20. The children are mostly confident in counting to 20 out aloud by rote but are unable to reliably recognise the digits that make up the number. We count the apples to check the number we have said is correct. You could practise at home using pasta as apples and write the numerals on post it notes.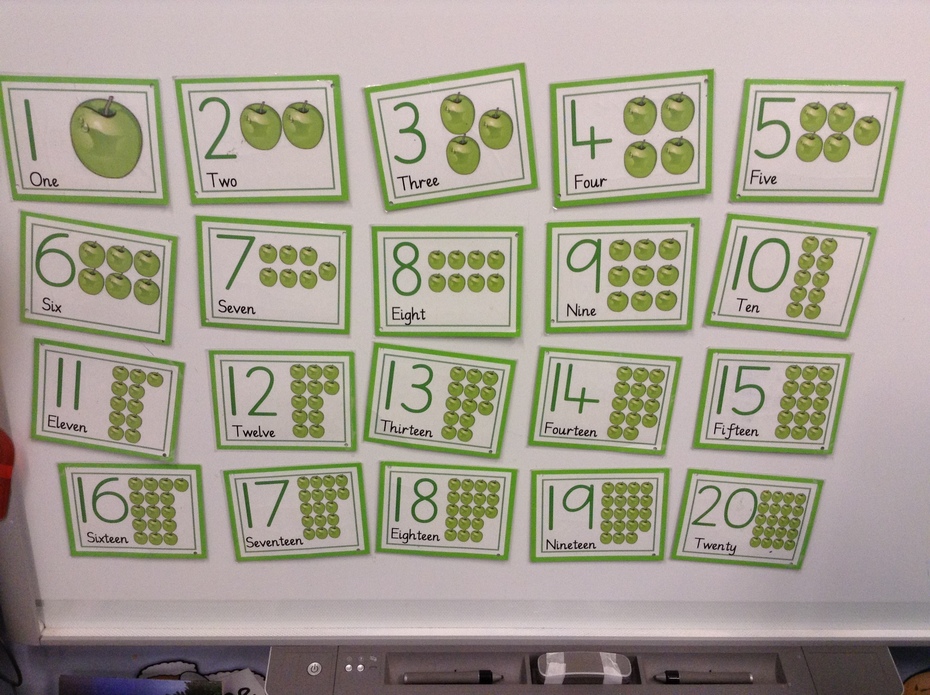 Home-School Exchange- What you can do
The Home- school exchange about your child's learning is very important at this stage in your child's development. Please keep us updated on the latest medical information, worries or struggles your child encounters at home as we will inform you should they arise.
We also love to celebrate achievements. We invite you to share any 'magical moments' for us to print out to add to your child's learning journey by email. Please title your email with: Name of child - Magical moment and send to squirrels@holwell.herts.sch.uk Please note this email address is only set up for the receipt of magical moments and will not be replied to for any other issues.
A magical moment may include photos and are significant achievements or skills you have observed your child do, or may sometimes include special events or outings. Useful magical moments could be based on- imaginative play, your child's observations of the natural world on an outing, solving problems, their physical development, sporting talent or challenges overcome- dressing themselves, reading or writing for example. Please write about what you observed and what your child said that was significant. We cannot use photos without descriptions. We ask that you send in one magical moment every half term, we also have paper templates for magical moments available at school if you would prefer to hand-write them. When we receive them we ask if the child would like us to share their achievements with the class, and the children really love to show their friends their magical moment photos when printed out or on the Interactive Whiteboard screen.