Autumn B
Literacy: We start this half term with a poetry unit based around 'A Squash and a Squeeze' by Julia Donaldson learning about rhyming and developing our vocabulary. The rest of the half term will be using 'The Squeaky Story'. Check out our text map below and see if you can retell the whole story. During this unit we will focus on finger spaces, full stops and exclamation marks.
Maths: We are beginning to explore teen numbers and place value. We will compare and order numbers, use a range of different equipment and representations and begin to learn about doubling and halving.
Topic: This half term our topic is called 'Out of the World'. We will start by learning about Neil Armstrong and the Space Race. After that we will explore 3D art by creating sculptures of our own planets. Finally we will zoom back in to planet Earth and learn about the 4 nations of the UK.
PE: We are going to be developing our Gymnastics skills exploring different ways of travelling and beginning to create and perform short sequences of movements.
Phonics: This term's focus for each group is...
Ladybirds - To secure the sounds sh, ch, th, ng and nk and to learn the set 2 sounds ai, ee, igh.
Moths - To learn the and secure the sounds ai, oo/oo, oa and to practise blending and segmenting words with 2-letter sounds.
Beetles - To learn and secure the sounds oi, ai, oa, ar, or, and ear when reading and writing.
Spiders - To explore alternative spellings to discover helpful rules we can use when reading and writing.
The Squeaky Story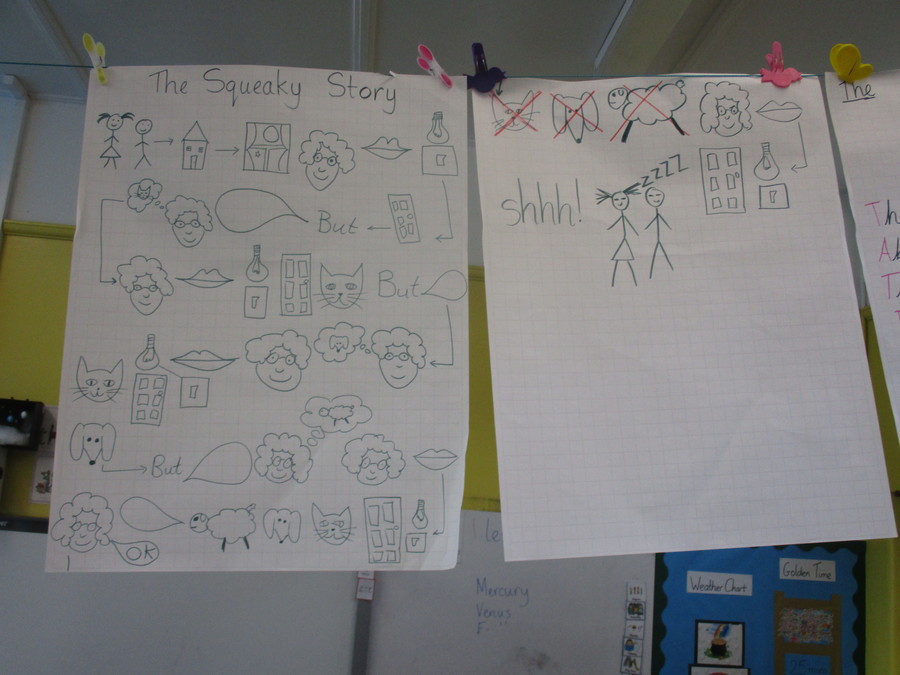 Check out our Infants Skoolbo Challenge!
Which class is in the lead?