Welcome to Year 5 Starlings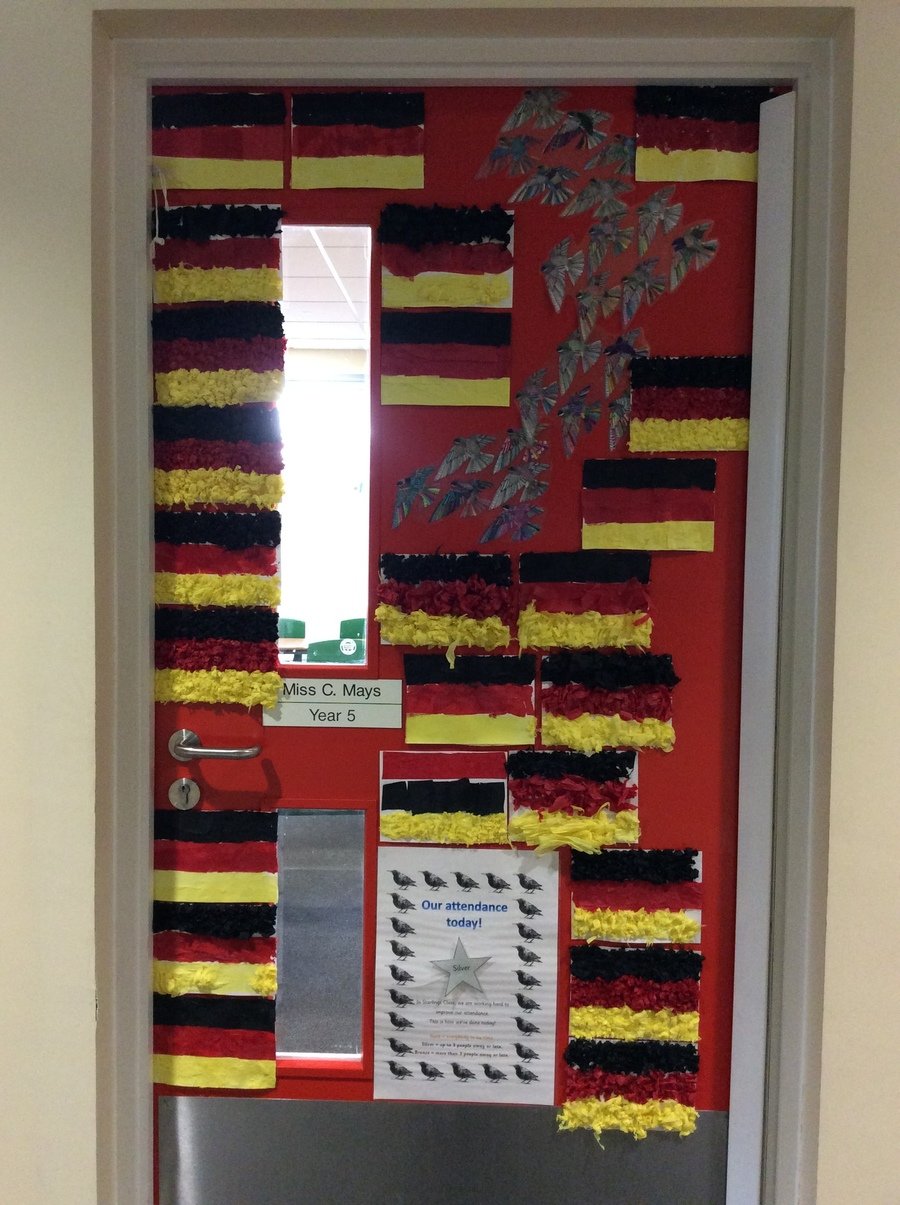 Dance Workshop - learning a traditional German dance.
Video to follow...
Year 5 took their learning outside during an Art lesson.

The children had to face the points on a compass using
their
Geography skills and draw what they could see in each
direction creating a visual masterpiece.


On Monday, Year 5 watched an animated story called 'War Game' about the English and German troops playing a friendly game of football during WW1.
The children were then asked to write and design a postcard from one of the soldiers to their family at home.
Here is a selection of some of their postcards...
Hatfield House
Year 5 visited Hatfield House where they sang a Tudor song with the musician, met King Henry VIII, met the armourer and learnt about war and toured the Old Palace Green.
After lunch the children visited the farm with its friendly animals and rode round on a tractor before returning to school.
The children all represented the school brilliantly and made the adults extremely proud.
Their Tudor knowledge was extensive and the visit supported what they already knew.
Thank you to all of the adults who came with us and helped.

Year 5 were one of the classes who took part in the SETPOINT workshop (Fun of the Fair).
This was all about using their maths skills and knowledge to play games and work out their answers.
All of the children got fully involved and thoroughly enjoyed themselves as you can see in the photos below...

Year 5 then wrote a letter to Simmons bakery persuading them to buy their bread roll.
Take a read of some examples...
Take a look at our baked goods below...

As part of our Design and Technology unit, Year 5 had to make a bread roll with an additional ingredient.
They had to mix the dry ingredients with the wet ingredients, knead the dough and shape it before letting it prove.