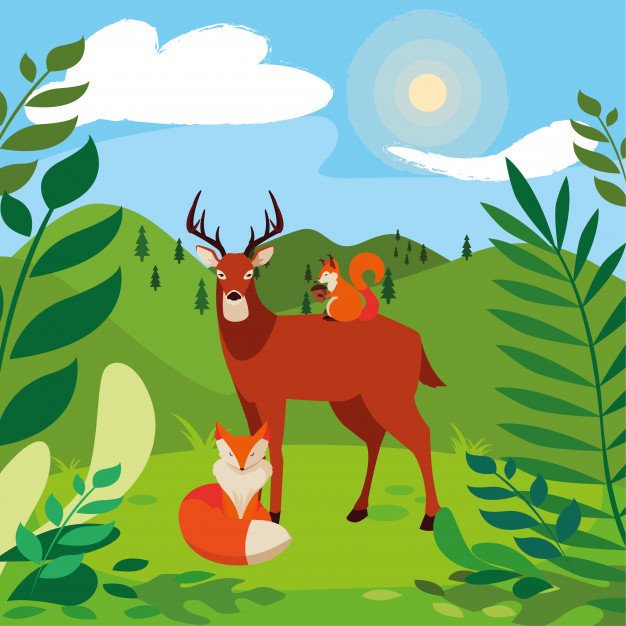 Welcome to the Year 2 School Closure Page
Now that the Government has signalled the closure of schools these pages will be updated with work and activities for children to complete during the time the school is closed.
If you would like further information and support on aspects of home learning; supporting your child's mental health or specialist learning support please click here.
Please check back here weekly. Miss Morris and Miss Carlin will be setting work for all of Team 2!
.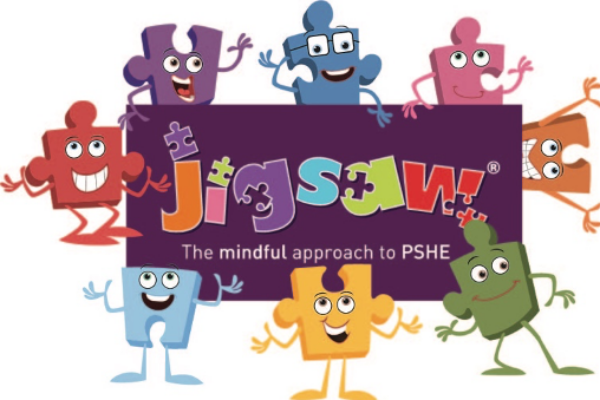 The children across the school have been introduced to a new scheme to enable them to develop their Personal, Social, Health and Emotional education. We had only had a few weeks before the school closed but the children are really engaged and enthused by the content. Holwell school is able to provide the following link for you to continue to explore this. You may find some elements of this useful particularly in this time of uncertainty.
In Year 2, our puzzle piece was the pink one and their name is JO.
https://families.jigsawpshe.com/stuck-at-home/
Password: Home
Week

beginning

6/4/20
Hello Team 2! As this week is the Easter holidays, we have put a list together of Easter ideas that you could choose to do at home. There will be some activities on Purple Mash but we mainly want you to have time with your family!
You could:
Paint eggs

Plant flowers

Have an egg and spoon race

Find out about Easter in other countries

Bake cakes

Make an Easter bonnet

Make an Easter egg hunt for someone in your home.

Write a spring poem.

Make an Easter card.

Play in your garden.

Write a letter to the Easter bunny

Write a letter to a friend

Design your favourite Easter egg

Invent a machine that makes your favourite Easter egg

Write a song.

Do a dance!
Have fun and stay safe!
Miss Carlin and Miss Morris
Week

beginning

30/3/20
Hello Team 2! From Monday 30th, there will be a new set of '2Dos'. for you set on Purple Mash. Remember to complete these jobs to the best of your ability.
Take part each day in Joe Wick's PE lesson on YouTube (link below) so you are keeping fit and healthy! Even Miss Morris and Miss Carlin are joining in!!
Try to read each day and if you can and practice more of your spellings! Below are all the words they should be able to spell by the end of Year 2.
By now you would have explored some other learning sites but here are some that we recommend you use this week:
https://www.literacyshed.com/the-ks1-shed.html
https://new.phonicsplay.co.uk/
https://www.topmarks.co.uk/maths-games/5-7-years/counting
Enjoy yourselves and stay safe!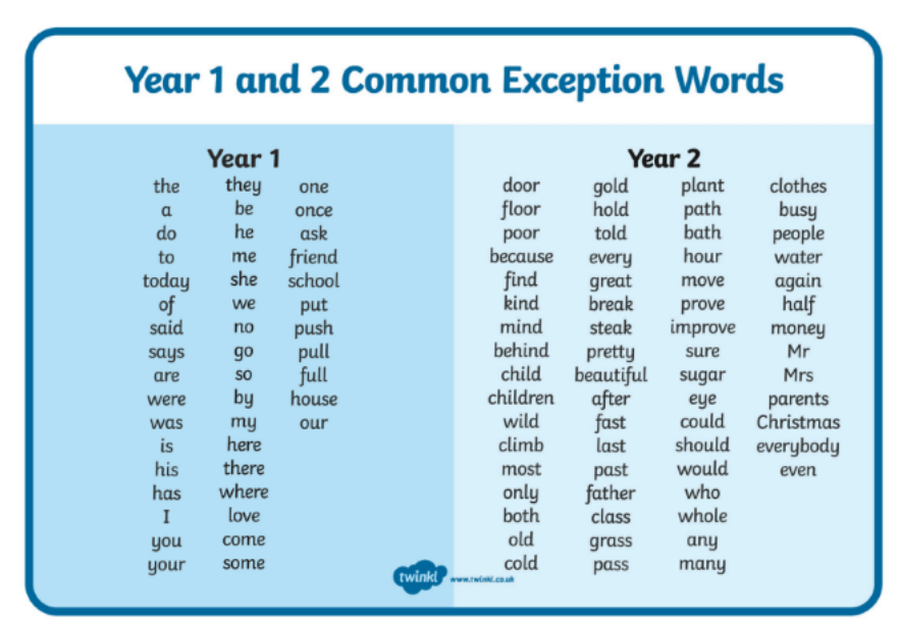 Week

beginning

23/3/20
Good morning Team 2! For this week all activities will be on Purple Mash so that you can get used to the website and how to complete '2Dos'.
Remember to read each day and if you can, practice your spellings!
Navigate to the 'General information' page and investigate some of the suggested websites. You will find a few you enjoy!
Enjoy yourselves and stay safe!
Keeping fit and active
Each day, Joe Wicks is doing a live online PE lesson. Accessible to all abilities (good for the parents too!!)
Dear Team 2,
Although we may not be seeing each other for a little while we will do all we can to keep in contact with you as much as possible.
We want you to know that we think each and everyone one of you are unique, amazing, talented, caring, kind and fantastic children!
Keep checking the website for updates and activities for you to do at home. Keep yourselves safe and take care of yourselves.
See you soon,
Miss Carlin and Miss Morris