Welcome to the Year 3 School Closure Page
Hello Year 3 parents and children,
Your work for the week will be emailed to you by Monday morning at 9 am. We will be setting work via Purple Mash, Oak National Academy maths and email. Please check your emails on Monday morning for the work for the week!
A list of useful websites has been uploaded below and has also been uploaded onto the school closure - general information page. This could help you extend your child's learning further.
As well as the work provided we expect you to still be using Times Tables Rockstars to help your child practice their multiplication skills, and to be maintaining regular reading at home. This could be a good opportunity for your child to practice their reading skills and grow in confidence in their ability.
Thank you,
Miss Nosworthy & Miss Knights (Robins)
Mr Broad & Mrs Webb (Puffins)
Please contact us on the class email addresses with any questions.
If you would like further information and support on aspects of home learning; supporting your child's mental health or specialist learning support please click here.
Please have a go at the maths challenges below - they are linked to our Year 3 maths curriculum... enjoy!
Year 3 and 4 spellings...
It would be a good idea to keep practicing the Year 3 and 4 spellings whilst at home. This could replace our weekly spelling tests, and act as great words to focus on for handwriting practice. It would also be a good idea to look up the dictionary definitions for the words you practice and put them into sentences of your own so you can use them in context. If you don't have a dictionary at home, type the word into Google and it will give you the definitions.
Happy spelling!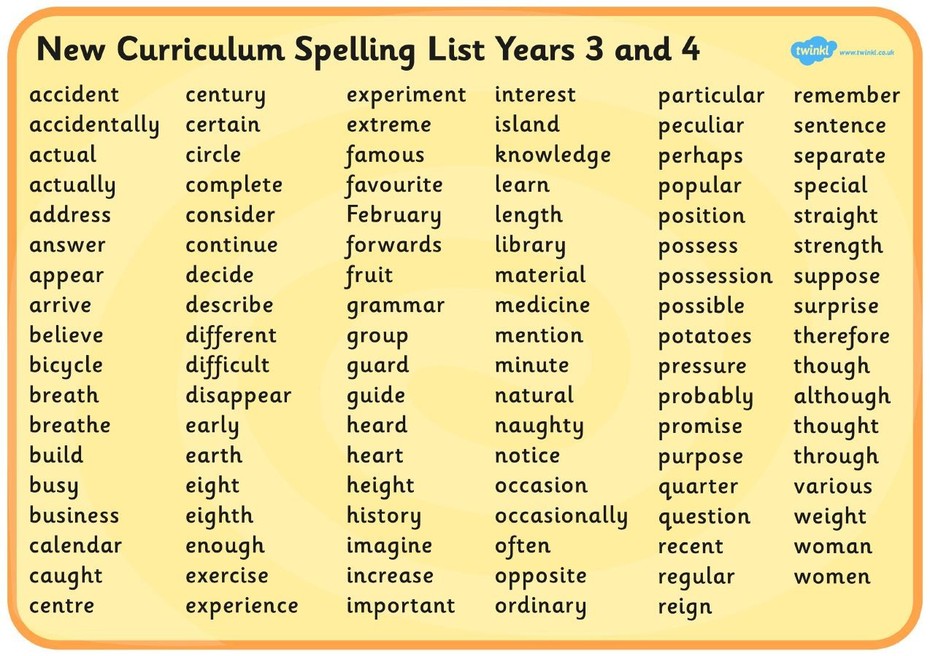 Online Safety
You have been emailed an attachment and link about online safety so please check your emails for these. Just in case you can't access them through the email, I have put the link and attachment here for you.
It gives some guidance and insight into some of the usual as well as latest apps and websites and the dangers they pose for children and tips on keeping them safe. This is especially important at present where we are expecting children to access online learning but this may not be supervised all the time.
Miss Nosworthy and Mr Broad