Week Two: Monday 30th March
Hello Badgers and Squirrels!
Welcome to week two of our home learning adventures! School has been very quiet without all of you, but it has been so lovely to see all the fun and fantastic things you have been doing at home with your families, so do keep your emails and photos coming in!
Have you been taking part in the Joe Wicks P.E. sessions on YouTube? If you haven't, why not try it this week - it's live every day Monday - Friday at 9am, great for the whole family too!
This week we have a focus on Spring, and below you can read along with the story The Rhyming Rabbit - can you join in with the rhyming words?
Below the story are three sections of activities; Topic learning, Maths and Phonics and also some information about some changes to Purple Mash. You may have also spotted a new section, Creepy Crawly Caterpillars in the Reception drop down menu... why not take a look!
We hope you enjoy these suggestions of activities you could try at home. Please don't worry if you can't do all of them - hopefully there is something in each section you will enjoy. Maybe these will give you ideas for other games and learning you can explore.
You can stay in touch by emailing your class account badgers@holwell.herts.sch.uk or squirrels@holwell.herts.sch.uk
Please look after yourselves and your families,
The Reception Team x
Thank you for the emails we have already received, showing us the fantastic playing, exploring and learning you have been doing at home! Here are just a few photos - if you want to share what you've been doing with your friends (and Mummy and Daddy are happy for them to go on the website) please email any photos to:
badgers@holwell.herts.sch.uk or squirrels@holwell.herts.sch.uk
Miss Ryan went on a bear hunt inspired by 'We're going on a bear hunt' by Michael Rosen using simple props from her house and garden.
Did you spot any mistakes Miss Ryan made?
Some activities you may like to do at home:
Act out your own bear hunt story- we would love to see them!

Can you make a bear mask?

Could you make a map of the bear hunt and label it?

Could you make some binoculars to go on a bear hunt with?

Have a teddy bears picnic.

Find out some facts about bears, can you write a sentence?
How do you think the bear felt? Was he scary or did he just want a friend to play with?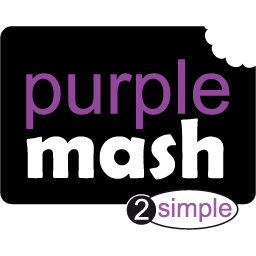 UPDATE: We are aware that there have been some technical difficulties with Purple Mash - please do not worry if you cannot do all of the activities. Just do the ones your child enjoys (and the ones that work!)
We hope you have enjoyed trying out the activities and games on Purple Mash!
Now that everyone has had time to practise exploring Mini Mash, we are introducing some '2dos' - activities for you to complete that link with the theme or learning focus for the week.
This week, when you log in you will notice that the opening screen looks a little different. In the top left corner there is a red '2dos' button - if you click on it a list of activities will come up that we think you will enjoy - let us know how they go! You can even send us messages when you complete an activity!
Don't worry, you can still enjoy the Mini Mash area - just click on the Mini Mash icon and then again on the following page.
Mrs Rice-Oxley reads The Rhyming Rabbit, written by Julia Donaldson and illustrated by Lydia Monks.
If the video does not appear above please click on this link: www.youtube.com/watch?v=B-1_rZx4ZWM
Topic
With the days getting warmer and the plants and animals around us waking up from their Winter sleep, Spring
has definitely arrived! Here are some activities you might like to try at home:
Be a Spring Detective - go on a walk, search your garden or look out your window and see which signs of spring you can spot. Can you find any spring flowers such as daffodils? Look closely at the trees - can you see any buds appearing?
Can you draw or paint a picture of Spring? Perhaps you could use items you found on your hunt to make your picture! Can you label your work?
Can you make a Daisy Chain? How many daisies did you use?
Take a look at Purple Mash where you will find some Spring themed activities to complete in your '2dos' section.
Maths

This week we are focusing on Number in Maths!
During our time in Reception, we have done lots of work on number; recognising numerals, counting amounts and writing numbers! We would like you to keep practising these skills, so here are some ideas for Maths activities:
Can you count to 20 or beyond? See how fast or slow you can count. Can you count using a funny voice?
Practise writing numbers, with pencils, pens, chalk, paint or even in the mud outside! Ask your grown up to challenge you to write the number they say. Can you write the numbers facing the correct way? When they say 'twelve' do you write '12' or '21'?
Rhyming numbers- can you find the number that rhymes with a sentence i.e. "I am a hen and I rhyme with the number..." Can you write that number or write some rhyming Maths sentences?



Phonics
This week we are concentrating on Rhyming Words - remember words rhyme when the end of the word sounds the same. Perhaps this week you could try...
Matching Rhyming Pairs on Purple Mash - see how quickly you can find the pairs that match.
Find objects around your house that rhyme, i.e. hat/cat, tin/bin, peg/leg etc. Can you write down the rhyming pairs you find?
Rhyme challenge: Take it in turns to say, "I challenge you to think of as many words that rhyme with..." i.e. dog. The other player has to think of as many words that rhyme as possible. (Grown ups, you may have to model this first, i.e. dog, fog, hog, log...) Try to keep count of how many words you thought of that rhymed and see who is the winner!
Remember to keep reading and enjoying bedtime stories too.
You can find extra books for your reading level on Oxford Owl