Week Twelve: Monday 29th June
Hello Badgers and Squirrels
Welcome to another week of home learning. It certainly seems a long time since we were all at school together! We hope that you are all keeping well and it has been lovely to see some of you back at school. We hope you enjoyed the sporting challenges last week and that you are getting outside and enjoying the nice weather.
This week's story is all about a poor young girl and her mother who are given a very special cooking pot by a mysterious old lady.....can you guess what the story might be?
As ever, there are activities below that you might like to try and some tasks on Purple Mash.
Please continue to keep in contact and let us know what you have all been doing. You can email us at:
badgers@holwell.herts.sch.uk or squirrels@holwell.herts.sch.uk
Take care, stay safe and keep smiling,
The Reception Team
xxx
Mrs. Delaney tells the story of 'The Magic Porridge Pot' by Ladybird Books.
This week's Going For Gold assembly
Topic
What do you think this story teaches us? It tells us that it is important to be kind and share, even if you do not have a lot to give and that it is important to listen and ask for help when we need it. Two very important lessons! Here are some activities you might like to try at home:
Play a Magic Porridge Pot Game to get you running around and burning off some energy! If your grown up shouts 'cook, cook, little pot' you can run around! When they shout 'stop little pot' you can stand still. If they shout 'stir the porridge' you can change direction and if they shout 'porridge on the stove' you must run to a certain place and stay there! Have fun being porridge!
Have you ever tasted porridge? Perhaps you sometimes have it for your breakfast like Mrs. Delaney did in the story. Did you know that scrummy flapjacks are made with porridge oats? You might like to have a go at making some of your own. Here is a simple recipe for you to try:
Flapjacks
Ingredients
8oz (225g) butter
8oz (225g) demerara sugar
3oz (75g) golden syrup
10oz (275g) porridge oats
You will need a 30 x 23cm traybake or roasting tin
Method
Melt the butter in a large pan along with the sugar and syrup, and then stir in the oats.
Mix well and then turn into the prepared tin and press flat with a palette knife or the back of a spoon.
Bake in the pre-heated oven for about 35 minutes or until golden brown.
Remove from the oven and leave to finish cooling in the tin. Enjoy!
Would you like to be a scientist? If you have any bicarbonate of soda, spoon a few teaspoons into a small cup and then add a few teaspoons of vinegar and watch what happens! The results may remind you of the magic porridge pot! It may be best to go outside to do this activity!
Maths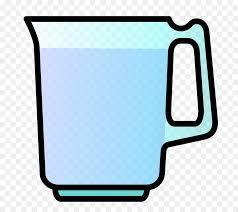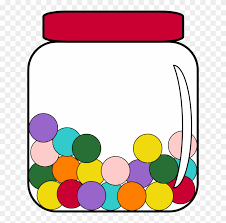 This week we are learning about capacity. Capacity means how much something can hold. Small containers have a small capacity and large containers have a large capacity. Some containers may have the same capacity as another container, even if they don't look like they do, especially if they are a different shape.
Have a look around your home and see if you can find different sized empty containers that can hold water, such as empty bottles, watering cans, washing up bowls or anything else you can find. Using a small cup filled with water, estimate (make a sensible guess) as to how many cups of water it will take to fill each container. Then fill each one and count the number of cups each one takes to fill. You might like to write down how many cups each one holds to help you remember! Were your estimates correct? Once you have tested their capacity, can you put the containers in order from smallest to largest?
The porridge overflowed in the story as the capacity of the pot was not big enough to hold it all! What would happen if you poured all the water from the largest container you found into the smallest container? Try it and see! Using the largest container, pour the water from it into the other containers you have found. Does a different amount of water overflow each time? You might want to do this outside as you may get a bit wet!!
Go on a capacity hunt! Have a look around your home and see how many containers you can find that have things inside them. It may be pasta jars, bottles and tins in the kitchen, it may be shampoo bottles in the bathroom, toy boxes in your bedroom! How many can you find?
Phonics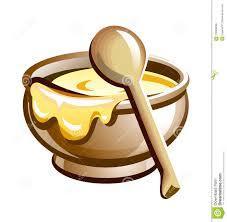 Please continue with the

online phonics sessions

which are an excellent way to practise and reinforce the sounds we have learnt at school. Please work at your own pace and do not worry about 'catching up'- just focus on one sound per day. They are an excellent way to prepare for Year One.
If you had a magic cooking pot, what food would you like it to make? Draw a picture of your favourite food and write words around it to describe it. You could describe its colour, shape, texture and taste. Use your phonics to help you sound out the words. What sounds can you hear at the beginning of each word? Can you hear any other sounds? Have a go at writing!
Remember to keep reading! Talk about your books with a grown-up- what was your favourite part? What happened at the end? How did the characters feel in the story? Why not make a bright and colourful bookmark to encourage you to keep reading? And remember, if you have run out of books at home, there is always the

Oxford Owl website

where you can find loads of great books online.