Week Six: Monday 11th May
Another week in lock-down and we hope we find you all well. As the weeks go by we really can't wait to get back to school and see you all again, but only when it is safe to do so. We hope you are all being super helpful at home - did you do anything special for V.E. Day on Friday? If so, we would love to see some pictures!
This week our story is The Enormous Turnip and this week Mrs Rice-Oxley has made the story video - can you join in? Get ready to use your muscles!
Below are activity suggestions for you to explore and there are also tasks on Purple Mash for you to try:
www.purplemash.com/sch/holwell
We hope we find you all safe and well - remember, we are still here to support you through these different and uncertain times. We love to hear from you, especially to see updates about progress with learning, so please remember to email your class on:
badgers@holwell.herts.sch.uk or squirrels@holwell.herts.sch.uk
Take care and stay safe,
The Reception Team
x x x x x
Topic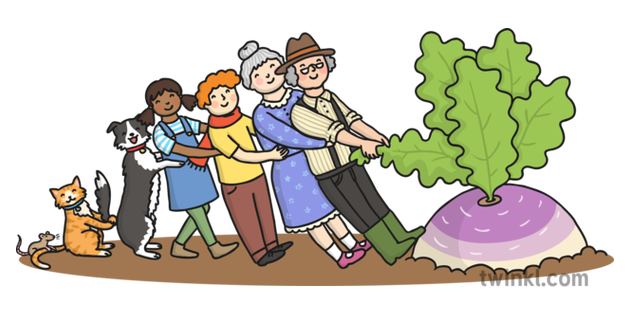 So, what do you think the moral of the fairy tale is this week? The story of The Enormous Turnip teaches us about teamwork - if we work together, anything is possible, even pulling up a gigantic turnip!
Here are some activities you could try at home to help you explore the story...
Have you ever eaten a turnip? The enormous turnip was so enormous that the characters in the story would have eaten it for breakfast, lunch and dinner! Can you create an exciting turnip meal they could try?
Create your own story characters to help retell the story - will you use the same characters or make up your own version? You could use a different vegetable and some of your family members and even your pets could be used for characters!

This story is also about pulling! The opposite of pulling is pushing. Can you think of all the things around your home that you push or pull? It can be anything from opening a door to pressing a button! Are you pushing or pulling?
Play 'I went shopping and I bought' - your grown-up says, 'I went shopping and I bought a carrot' for example and you have to think of another vegetable to add to the list, while remembering the grown-up's ones too! How many vegetables can you name? Can you remember the order? Talk with your grown-up about why vegetables are good for you!
Your grown-up could place different vegetables and fruits on a tray. Look at them carefully. Your grown-up covers them and takes one away. Which one has been removed? Play again!
There are lots of nice activities and resources that link to the story available on Twinkl.
Maths
This week we are thinking about ordering and estimating. We have done lots of learning this year to help you become confident with numbers, from recognising numbers to counting carefully, forwards and backwards.
We also use ordinal numbers to show the order that something is in - in the story the old man was first and the mouse was last, and the other characters had positions too, for example, the cat was 6th. We learnt about ordinal numbers before when we heard the story of The Great Race for Chinese New Year, as the animals raced across the river.
When we estimate we make a careful guess about how many of something there are, before counting carefully to check.
Here are some activities you might like to explore to help practise ordering and estimating...
If you have a fruit bowl in your house, can you estimate how much fruit is in it? Take the fruit out and count it carefully - how close was your estimate? You could also try estimating how many coins in your money box? Pens in a pot? Buttons in a jar? Remember to count carefully to see how close you were!
Look at the pictures of turnips below. Can you make a sensible estimate as to how many there are? Do you think there are more or less than 10? Don't count them until you have estimated and then count them carefully to see how close you were. You might be spot-on!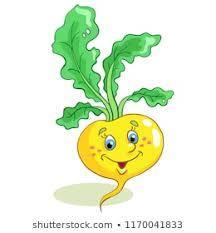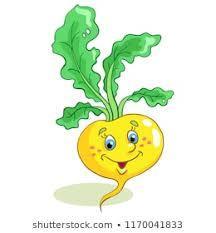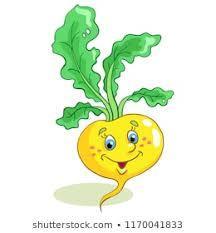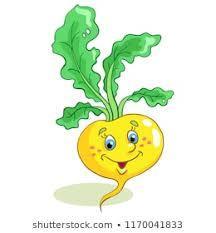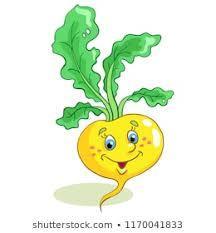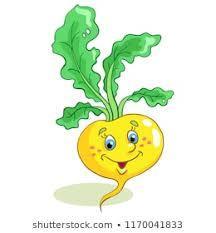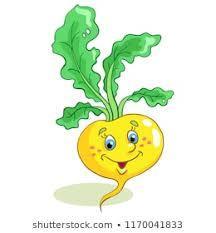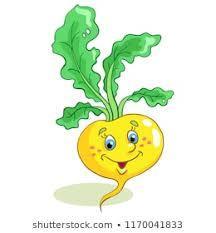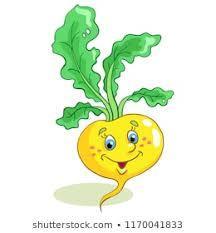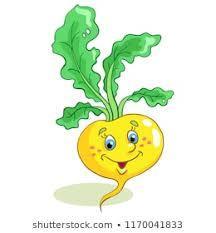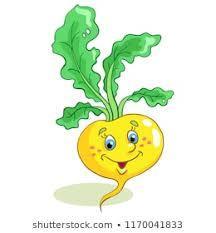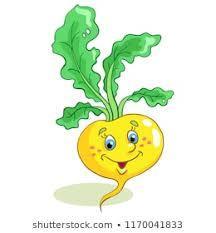 Write the numbers 1-10 on a piece of paper or card. Cut them out to make number cards and jumble them up. Can you order them correctly, from smallest to largest and then largest to smallest?

Your grown-up could take one card away. Which number is missing? Can you do the same with numbers 1-20?
Play '1 More or 1 Less' - deal out the cards you made, put one down, your grown-up puts another on top. If your grown-up puts down a 3, for example, and you put down a 2 or a 4, you get all the cards on the table. If no-one can go, you just keep putting the cards down.The game ends when one of you has lost all their cards and the one with all the cards wins! Good luck!
Can you draw the characters from the story in the order in which they pulled out the enormous turnip?You could write their order underneath. Here are the ordinal numbers to help you- 1st, 2nd, 3rd, 4th, 5th, 6th, 7th.
Phonics
If you haven't already, we really do recommend you take a look at the sessions available at www.youtube.com/channel/UCP_FbjYUP_UtldV2K_-niWw/videos These sessions match what we would be learning together if we were in school. Remember to pause the video if you need more time.
As well as practising your phonic skills, here are some activities you might like to try at home...
Can you make a zig-zag book of the story? You will need a long strip of paper and maybe an adult to help you fold it neatly back and forth to make enough sections (see video below!). You could create your own version of the story with different characters or animals.
Can you think of some other words that means the same as 'enormous'? (big, large, gigantic, huge). Lots of words have the same meaning. Can you also think of words for small (like the mouse) and kind (like everyone for helping)? Your grown-ups can help you with this. If you wanted to, you could write them down, using your phonics to help you hear some of the sounds.

And of course, remember to read - a variety of books is a great way to discover which books you find most interesting and excite you to want to learn to read, but remember, if you run out of stories there are lots available at www.oxfordowl.co.uk/for-home/find-a-book/library-page.