Welcome to the Year 4 School Closure Page
Hello Year 4 parents and children,
Now that the Government has signalled the closure of schools from the end of this week these pages will be updated with work and activities for children to complete during the time the school is closed.
We will be sending a home learning book home, along with a pencil, for your child to use to document their learning in if you wish, over the period of time that the school is closed.
A list of useful websites had also been uploaded onto the school closure - general information page. This could help you extend your child's learning further.
There is also a link to another activity pack you can complete with your child on the general information page.
As well as the work provided we expect you to still be using Times Tables Rockstars to help your child practice their multiplication skills. Children will also need to continue regular reading at home. This could be a good opportunity for your child to practice their reading skills and grow in confidence in their ability.
Thank you,
Miss Thomas & Miss Hooper (Red Kites)
Miss Webster & Miss Franklin (Swans)
If you would like further information and support on aspects of home learning; supporting your child's mental health or specialist learning support please click here.
We are aware that there has been some technical difficulties on Purple Mash, don't panic about getting all of your set activities done. Just try the activities that you enjoy!
We are working our way through all the amazing work that you have been completing and we are trying to answer any messages that you have put on there as well.
Each week work will be set on the Monday for the whole week. We do not expect you to complete all the tasks on the first day as you have the whole week to complete them. The timetable below can be referred to for structure for your week.
Working from home update:
From the start of next week (Monday 20th April) we are changing the way we set the work for you to complete at home. We are also setting work via a class email system - this is for you to email work/photos of your work back to us.
The work for the week beginning 4th May is:
3 maths tasks

for the week on Purple Mash (addition HTO+H, HTO+T and subtraction HTO-T). We have also sent through some maths sheets with similar activities if you would prefer to do this.

1 reading task either via email or Purple Mash. Create a book review for a book you have read during lockdown.

A writing task for the week. This week we would like you to answer the question 'Where did the Vikings live?' You can present this in any way you like.
All of the above should be completed by Friday 8th May.
Remember if we don't see you log on to the programmes or receive an email – we will be making contact with you – just to check you are ok!
Please use the class email addresses should you have any questions. We will get back to you as soon as possible.
red.kites@holwell.herts.sch.uk
We hope you are all safe and well and look forward to seeing the work you create!
Here are some maths challenges all linked to our Year 4 curriculum!
Have a go and let us know how you get on!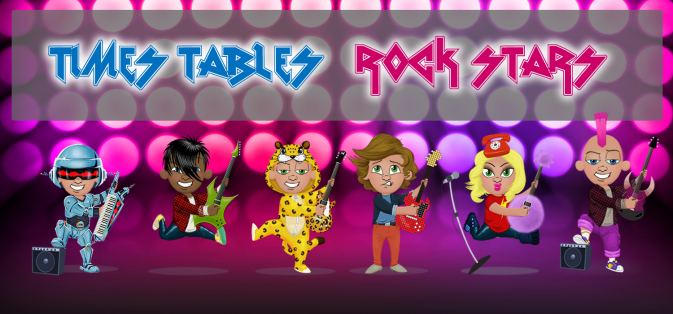 Times Tables Rock Stars
Calling all Rockstars...
Miss Carlin has set up year group battles for each year. This means you will be
competing against your opposite year group class.
The battles will commence every Monday.
Get practising and earning those coins.
Good luck and may the best class win!
Mr Lock and Miss Carlin have been working really hard to create a virtual Going for Gold assembly for us all to enjoy! Here is the link!
Online Safety
You have been emailed an attachment and link about online safety so please check your emails for these.
Just in case you can't access them through the email, they are here too.
It gives some guidance and insight into some of the usual as well as latest apps and websites and the dangers they pose for children and tips on keeping them safe. This is especially important at present where we are expecting children to access online learning but this may not be supervised all the time.
Miss Thomas and Miss Webster
Year 3 and 4 spellings...
It would be a good idea to keep practicing the Year 3 and 4 spellings whilst at home. We have done a lot at school, so it would be good to keep this up!
It would also be a good idea to look up the dictionary definitions for the words you practice and put them into sentences of your own so you can use them in context. If you don't have a dictionary at home, type the word into Google and it will give you the definitions.
Happy spelling!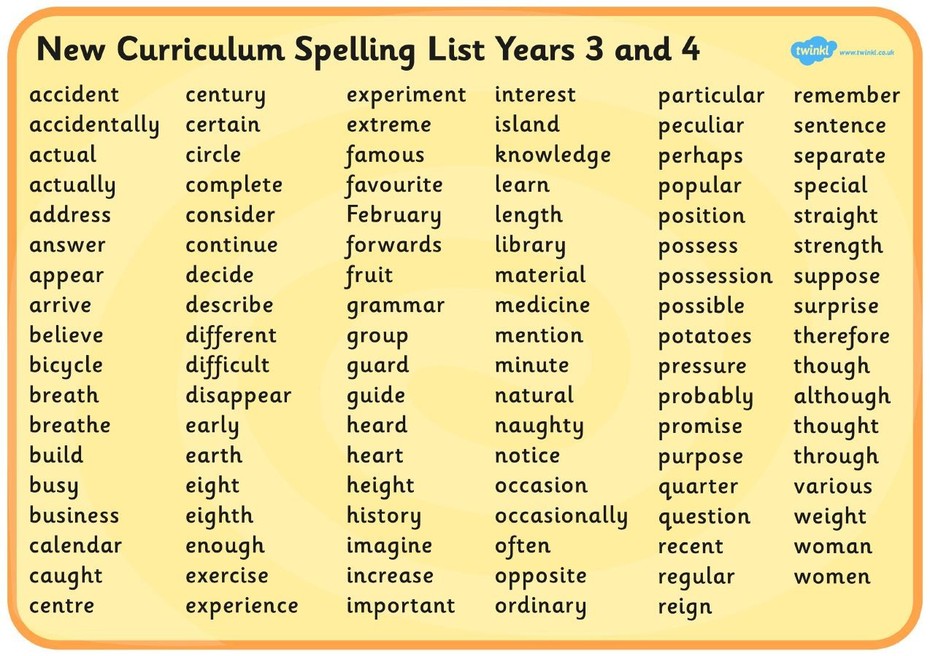 Here is a few craft ideas for you to get creative with if you have the resources to do so... Enjoy :)
Helpful websites for educating children at home.
General
https://www.twinkl.co.uk/ code for1 month free: PARENTSTWINKLHELPS
https://www.purplemash.com/login/
https://www.bbc.co.uk/bitesize
https://www.hamilton-trust.org.uk/
https://classroomsecrets.co.uk/home-online-learning/
https://www.e4education.co.uk/netflix-in-the-classroom-top-10-educational-shows
Maths
Phonics
https://www.phonicsplay.co.uk/
https://www.bbc.co.uk/cbeebies/grownups/the-alphablocks-guide-to-phonics
http://www.familylearning.org.uk/phonics_games.html
English
https://www.literacyshed.com/home.html
https://www.oxfordowl.co.uk/welcome-back/for-home/reading-owl/english--1
https://www.puffinschools.co.uk/resources/
http://creativewritingclub.co.uk/
http://www.funenglishgames.com/
https://www.youtube.com/user/StorylineOnline
Science
https://www.teachitprimary.co.uk/science-resources
https://www.dublinzoo.ie/animals/animal-webcams/
Keeping active
https://www.youtube.com/user/CosmicKidsYoga
https://www.youtube.com/user/GoNoodleGames
Year 4 Recommended Reading Books
| | |
| --- | --- |
| Year 4 - Book titles | Author |
| A Caribbean Dozen | John Agard & Grace Nicholls |
| Alice's Adventures in Wonderland | Lewis Carroll |
| Mufaro's Beautiful Daughters | John Steptoe |
| Beowolf | Kevin Crossley-Holland |
| The Firework-Maker's Daughter | Philip Pullman |
| The Dragon's Child | Jenny Nimmo |
| The Ghost Blades | Anthony Masters |
| Sara, Plain and Tall | Patricia MacLachlan |
| Smart Girls | Robert Leeson |
| Brother Eagle, Sister Sky | Susan Jeffers & Chief Seattle |
| Robi Dobi | Madhur Jaffrey |
| The Reluctant Dragon | Kenneth Grahame |
| Flow | Pippa Goodhart |
| Dragon Poems | John Foster & Korky Paul |
| The Crazy Shoe Shuffle | Gillian Cross |
| The Sea Piper | Helen Cresswell |
| The Chocolate Touch | Patrick Skene Catling |
| Spacebaby | Henrietta Branford |
| Gregory Cool | Caroline Binch |
| A Pot of Gold | Jill Bennett |
| Fog Hounds Wind Cat Sea Mice | Joan Aiken |
| The Clothes Horse | Allan Ahlberg |
| It Was A Dark and Stormy Night | Allan Ahlberg |
| The Dancing Bear | Michael Morpurgo |
| The Demon Headmaster | Gillian Cross |
| Dog So Small | Phillipa Pearce |
| Emil and the Detectives | Erich Kastner |
| The Iron Man | Ted Hughes |
| The Lion, The Witch and The Wardrobe | C S Lewis |
| Mrs Frisby and the Rats of Nimh | Robert C O'Brien |
| Stig of the Dump | Clive King |
| Swallows and Amazons | Arthur Ransome |
| A Child's Garden of Verse | Robert Louis Stevenson |
Please check back here every Monday for updates.