WELCOME TO YEAR 5 STARLINgs
Roald Dahl Day
Below are our versions of Miss Spider from Roald Dahl. As a class we wrote a character description of her. Have a read...
Miss Spider clearly likes black and white a lot because she's wearing black and white stripes. This is also because she's French and is wearing the traditional clothing along with her emerald green beret and scarf. She's very fancy as she wears long, luxurious, leather gloves and boots. Miss Spider wears intense make up including black lipstick and eyeliner on a white face. She has a short black bob that finishes near her chin. She has six, spiky, long legs and two arms; usually spiders have eight legs but they've animated her character to have arms.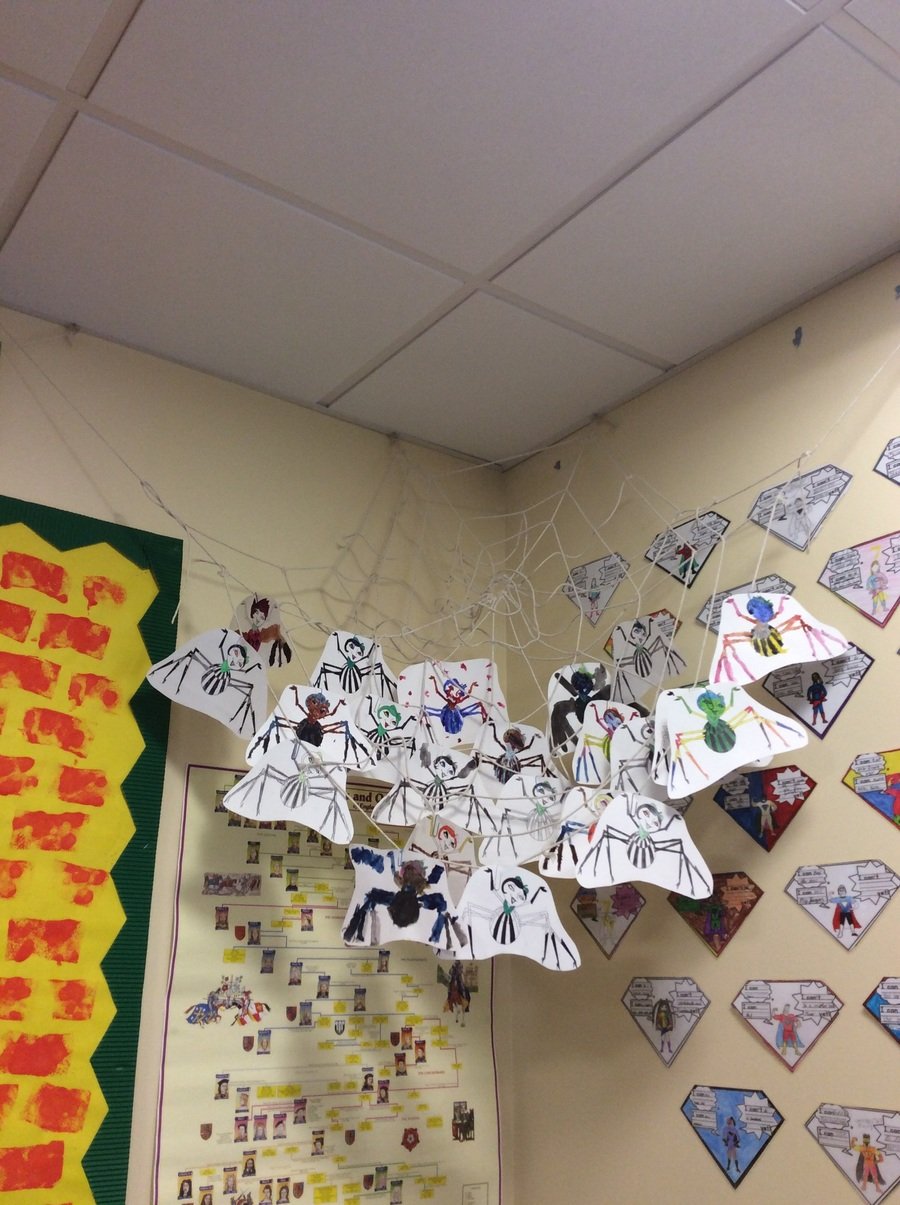 Take a look at the mad hats we made for our Year 5 Mad Hatter's Tea Party...
Thank you to everyone who joined us for the afternoon!