Welcome September 2020 new Reception children & parents

Things are a little bit different at the moment and sadly you and your child can't do the normal visits to school to say hello as part of transition. We have put together a video to help explain and show you some important information. Below is also some handy sections to support your child over the next couple of months.
*This page will continually update with important information before your child starts in September. Check back every couple of weeks*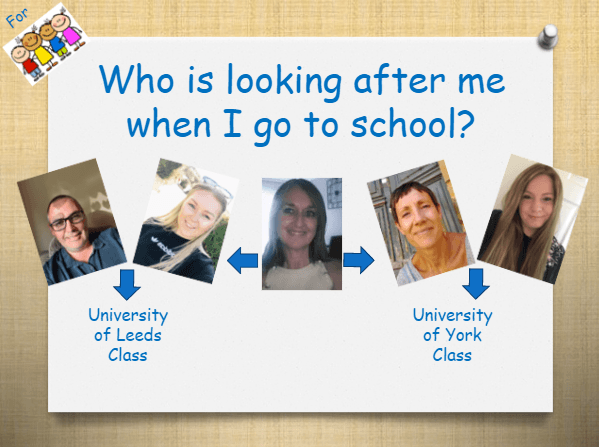 Read this story to me a few times before I start school in September...
Preparing for school
Starting 'big' school may cause mixed emotions for you and your child; excitement, worried, nervous, happy. But before you know it your child will be making new friends, learning new skills and becoming independent. To help them prepare for school you can:
Encourage independence- Getting dressed by themselves, going to the toilet, putting on shoes and solving simple problems by themselves.

Recognising / writing their name

Talk to them about school; what concerns do they have? What are they looking forward to about starting 'big' school? Find a bedtime book about starting school that you can read with your child. Talk to your child about how fun school is.
A leaflet from Hertfordshire schools to help your child be prepared for their next stage of learning.
Here is a story called 'Spot Goes to School' that you may like to share with your child
In Early Years, we believe that learning through play is crucial to children's learning and development. Although we have 'maths' and 'phonics' we try to teach these in a fun and play based way to ensure children are motivated and engaged with they learning.
During the day children will have free play and adult led play- we strongly believe that learning should be fun, and this way children will love to learn. Through play, children are always learning- mathematical skills, literacy skills, communication skills, physical skills, personal social and emotional skills, creating skills and developing a deeper understanding of the world around them. Adults support learning and build on and extend children's knowledge through this time.
Some activities you can do to support your child's mathematical skills
Can you recognise these shapes?

Can you go on a shape hunt around your home / in the garden / out on a walk and find any objects that are shaped like these? Watch the shape song below, it is very catchy!

Can you recognise these numbers

10 8 5 3 2 6 9 4 1 7

These are all mixed up, can you put them in order and make a number line?

Support your child to count forwards, once they have learnt to count forwards practice counting backwards from 10.

Can you build a big tower? How many blocks did you use

?
Letters and Sounds
What is Letters and Sounds? Letters and sounds is the phonic scheme that we use at Holwell to support your child to learn to read. Your child may know the alphabet and recognise the letter names. To be able to support their reading progress we need to teach them the letter sounds, as the letter names do not always represent the pronunciation.
Below is a video that shows the Letter and Sounds scheme, and gives you an insight into what phonics is and how the sounds are pronounced.
A leaflet from Hertfordshire schools- books on starting school
Supporting your child's literacy skills
Help them to recognise / write their name- make this fun for your child- you could do this by making it a game or by using different mark making tools such as water and paintbrushes, chalk or going on a scavenger hunt to find the sounds in their name and putting it in order.
This is another way in which you could support your child with recognising and writing their name.
Fine motor skills - Developing hand strength, fine motor skills and hand-eye co-ordination are all skills that are needed to be built on before your child is able to write. Threading, for example making pasta or bead necklaces, building using Lego, manipulating playdough and using

scissors all develop hand strength and hand- eye co-ordination.
A leaflet from Hertfordshire schools on starting school in September
Information about School Nursing in Hertfordshire
Practical things to remember about each school day
Please ensure all of your children's items are clearly labelled with their names on to ensure that they are easy to identify if they were to leave them somewhere in the building. This includes all P.E kits, uniforms, lunch boxes and water bottles.