Wednesday 18th November Remote Learning
Hello Leeds and York class
Today is the last day of home learning! The Early Years Team are so excited because we get to see all of you tomorrow, yay! We are so proud of all of the children in Leeds and York class, you have really impressed us with your learning from home and how well you have got on. You are all amazing. Thank you to all parents too. We know how challenging this can be for you and it is hard juggling childcare, working and engaging your children in learning but you have all been marvellous.
Please send all of the learning that your child has completed to:
Leeds class: recleeds@holwell.herts.sch.uk
York class: recyork@holwell.herts.sch.uk
We can't wait to see your smiling faces tomorrow! We wonder who will have the biggest smile tomorrow?
The Early Years Team
And the winner of the voting is...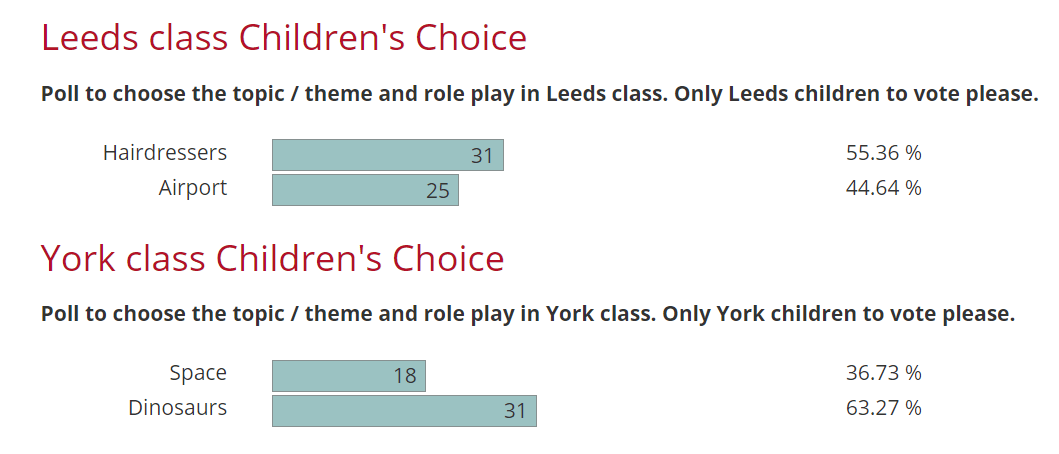 Home learning from this week
Wearing odd socks to support anti-bullying week.
Thank you for joining in and wearing odd socks to support anti-bullying week. Did you discuss yesterday with your adult why we should be kind to people and not mean? Did you talk about how you feel if someone is mean to you and what you should and shouldn't do if someone is mean to you? Did you draw a picture of all of the kind things that you do? Remember if someone is mean to you at school, always tell an adult so we can help you, do not be mean back. Remember yesterday's mindfulness video, we don't want to catch the 'mean bug'. Please send in any discussions and pictures to your class email address.
Here are the odd sock pictures that you have sent in. Some faces you can see and some faces you can't see. Can you guess who's are whose?
Story of the day
Ms Hardy reads 'Snore!' by Michael Rosen and Jonathan Langley.
It was very quiet on the farm, it was 'peaceful' until what happened?

How did the animals try and wake the dog up to stop him snoring?

Who managed to wake the dog up?
Activities:
Which of the following words rhyme with snore? (adults say the word for them and see if they can identify which words rhyme) : more till fluff poor door mill doll floor for drill

Draw a picture of the animals - which animal is the longest and which animal is the shortest?

Can you make a bed for your doll or your teddy out of a cereal box or anything else that you can think of? Maybe you could make two? Which bed will be 'longer' and which bed will be 'shorter'?
Phonics
In phonics on Monday and Tuesday we learnt two diagraphs 'ff' and 'll'. Today we are going to learn 'ss' which is another diagraph. What is a diagraph? That's right - it's 2 letters that make 1 sound. Please watch the phonic videos below, you will need a piece of paper and a pen/pencil. After you have finished watching the videos please complete the activities below:
Write the sound ss 10 times.

Practise writing 'ss' in a sensory tray such as cornflour and water, sand, sprinkles.

Have a try at writing these words and reading them: mess kiss fuss goss fess sniss press boss less

Can you sort them into real words and nonsense words?

Which of the pictures below have the 'ss' sound in?
Maths
Wow! We have seen some fantastic measuring work. If you haven't already please send in pictures of your child measuring to your child's class email address:
Leeds class: recleeds@holwell.herts.sch.uk
York class: recyork@holwell.herts.sch.uk
Please continue your learning on measuring. Please encourage your child to use the correct mathematical vocabulary by modelling this to them: tallest/ shortest longer/shorter longest/shortest. You can look back on the previous days of measuring and complete these activities below.
Activities:
Ask your child to find things that are longer or shorter than another object- can you find me something that is longer than .... can you find me something that is shorter than...

Split a piece of paper in half - can you draw things that you are shorter than and things that you are taller than.

Measure objects around your home with pens/crayons/cubes or any other object.Compare one object with another-e.g "This book is 8 crayons long.... This doll is 10 crayons long... that means the book is shorter than the doll". Remember to use the same sized pens/crayons/cubes/objects to measure with and link them so there are no gaps.
Mindfulness
Mindfulness is a calming activity which can support children to focus, reduce anxiety and to regulate their emotions.Today's cosmic kids video is 'Yes you can!. Sometimes at school we hear some of you say "I can't do that" but we know that you can! And if you can't do something yet or find something really tricky, keep practising and you will definitely be able to eventually!
Activity
Can you draw a picture of things that you are proud of that you can do? We would love to see these so please send into your class email addresses!